This Week, February 8 - 12, 2021
Read the latest news from the Academy.

Recent Academy Activity, Feb. 8–12, 2021
Academy Operations Closed Monday for Presidents Day
Academy operations will be closed Monday, Feb. 15, in observance of the Presidents Day federal holiday.
Latest Episode of 'Actuary Voices' Podcast Features Annette James, Chairperson of the Health Equity Work Group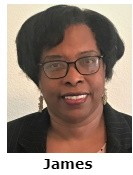 In the latest episode of the Academy's podcast series, "Actuary Voices," Annette James—chairperson of the Academy's Health Equity Work Group—discusses how she became an actuary, the meteorological shocks on her journey from Trinidad and Tobago through Iowa and on to Nevada, and the importance of the work she leads on health equity—especially significant in February as we mark Black History Month.
Subscribe to "Actuary Voices" via iTunes, Spotify, or other podcast services. Click here to listen now.
Register Today—March Webinar to Explore Social Security
Join the Academy next month for the webinar "Social Security Reform Options Through the Lens of Individual Equity and Social Adequacy Considerations," which will present analysis from the Academy's Social Security Committee on three reform proposals from across the political spectrum put forward to eliminate the existing program deficit. The proposals are analyzed using two principles: individual equity, which bases a worker's benefit on the value of the worker's own contributions; and social adequacy, which bases a worker's benefit on their financial need. Other proposals, including those put forth by now-President Biden, also will be discussed.
Presenters will be Social Security Committee Chairperson Amy Kemp and past chairpersons Ron Gebhardtsbauer and Janet Barr. Senior Pension Fellow Linda K. Stone will moderate. Continuing education and Joint Board for the Enrollment of Actuaries continuing professionalism education credit is available. The webinar will be held on Tuesday, March 16, from noon to 1:30 p.m. EDT. Register today.
Still Time to Order: Academy Life & Health and P/C Law Manuals
Make sure you have information on the latest requirements for filing annual statements of opinion at your fingertips. Updated each year, the Academy's Life and Health Valuation Law Manual and the Property/Casualty Loss Reserve Law Manual are available online or on a flash drive for both single and group users.
Public Policy Activity
Upcoming Events
In the News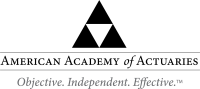 If you would like more information or to contact the Academy, please visit us at www.actuary.org/content/about-us
Follow the Academy on Facebook, LinkedIn, and Twitter. Listen to our podcast.
---
1850 M Street NW • Suite 300 • Washington, DC 20036 • 202.223.8196 • www.actuary.org
Copyright 2021 American Academy of Actuaries. All rights reserved.