This Week, February 15 - 19, 2021
Read the latest news from the Academy.

Recent Academy Activity, Feb. 15–19, 2021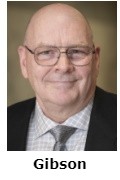 Gibson Presents to NCSL on Business Interruption Insurance
Senior Casualty Fellow Rich Gibson presented during a virtual panel discussion Monday to the National Conference of State Legislatures' Executive Committee Task Force on Insurance regarding business interruption (BI) coverage. The panel explored current proposals for pandemic BI coverage. Gibson provided a perspective on important actuarial considerations for pandemic coverage.
Academy Marks Black History Month
Throughout February, the Academy has been commemorating Black History Month by spotlighting the work and achievements of our members. The latest "Actuary Voices" podcast features a lively conversation with Annette James, chairperson of the Health Equity Work Group, on everything from growing up in Trinidad and Tobago and her actuarial education in the United States, to her passion for public service. The Academy also shared a celebration of the life of Ivan Houston, a longtime Academy member who passed away last year and whose 2014 Contingences interview gave a glimpse into his life as Black actuary who began his career in the late 1940s. Finally, the return of The Magic School Bus Takes a Risk: A Book about Probability offers an opportunity to introduce young children, including traditionally underrepresented groups who are featured as the main characters, to the actuarial profession, showing how math can take them on amazing journeys. Many of our members have been ordering multiple copies of the book to share that inspiration with schools and with organizations in their communities. Follow our social media accounts for more highlights during Black History Month, including our commitment to ongoing work within the actuarial profession and with stakeholders to engage in a public discourse on race, diversity, and inclusion.
Reminder on COI/CE—Required Volunteer Action
Committing on an annual basis to professional objectivity is required to perform volunteer work for all those who participate in Academy committees. Al Bingham, the Academy's vice president of professionalism, emailed Academy volunteers in late January with a request to submit a conflict of interest (COI) acknowledgment and continuing education (CE) attestation. The January Actuarial Update also noted the annual acknowledgment of the Academy's COI policy and CE attestation that all those who serve on our committees must acknowledge. If you are a volunteer or Interested Party, follow the instructions in the email or on the membership page—see "Volunteer Acknowledgments" under Volunteer Resources. For more information about the Academy's commitment to professional objectivity, visit the Professional Objectivity at the Academy page.
Register Today—March Webinar to Explore Social Security
Join the Academy next month for the pension webinar "Social Security Reform Options Through the Lens of Individual Equity and Social Adequacy Considerations," which will present analysis from the Academy's Social Security Committee on three reform proposals from across the political spectrum that were designed to eliminate the existing program deficit. Continuing education and Joint Board for the Enrollment of Actuaries continuing professionalism education credit is available. The webinar will be held on Tuesday, March 16, from noon to 1:30 p.m. EDT. Register today.
Place Your Order: Academy Life & Health and P/C Law Manuals
Don't miss out—make sure you have the latest requirements at your fingertips. New editions each year, the Academy's Life and Health Valuation Law Manual and the Property/Casualty Loss Reserve Law Manual are available online or on flash drive for both single and group users, allowing you to purchase the version best for you and your work.
The Life and Health Valuation Law Manual contains information to help appointed actuaries know the requirements of the NAIC model Standard Valuation Law and the Model Actuarial Opinion and Memorandum Regulation. Order today.

The Property/Casualty Loss Reserve Law Manual is designed to help appointed actuaries know the requirements for statements of actuarial opinion. Order today.
Upcoming Events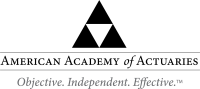 If you would like more information or to contact the Academy, please visit us at www.actuary.org/content/about-us
Follow the Academy on Facebook, LinkedIn, and Twitter. Listen to our podcast.
---
1850 M Street NW • Suite 300 • Washington, DC 20036 • 202.223.8196 • www.actuary.org
Copyright 2021 American Academy of Actuaries. All rights reserved.