Thank You for Your Continued Membership
November 2022
Dear Academy Member:
On behalf of everyone at the Academy, thank you for your continued membership. As the president of the U.S. national actuarial association, I'm honored to have the privilege of working with so many engaged member volunteers to maintain the integrity and credibility of the U.S. actuarial profession, creating unbiased content in support of your work, while supporting the reputation and value of actuaries to policymakers and the public on behalf of ourselves and our employers.
I would like to share a sampling of what we achieved so far in 2022 in support of our mission to serve the U.S. actuarial profession and the public. The Academy:
Hosted over 30 webinars, including 18 public policy webinars covering practice-specific topics for life, casualty, health, pension, and risk management & financial reporting, two "Capitol Forum" webinars featuring U.S. government officials, and eight professionalism webinars, including seven that looked at recent revisions to actuarial standards of practice (ASOPs). Archived recordings of all of these are available free of charge to our members to view at your convenience, with the opportunity to earn valuable continuing education credit.
Released over 20 issue briefs and issue papers, updated the Cyber Risk Toolkit, and created a new Public Policy Research webpage providing easy access to Academy publications.
Hosted virtual "Hill Visits"—meetings with federal lawmakers and policymakers in four practice areas: casualty, health, pension, and risk management & financial reporting, reinforcing the value of the actuarial profession and objective support provided by the Academy.
Attended and/or presented at more than a dozen conferences, including two National Association of Insurance Commissioners (NAIC) national meetings, and annual meetings of the Society of Actuaries, the Casualty Actuarial Society, and the International Association of Black Actuaries.
Held a unique Annual Meeting where we debuted the Rising Actuary Awards, as well as providing topical and timely content and discussions for attendees, both in-person and virtual, and the Academy's annual highly rated Life and Health Qualifications Seminar sold out again this year.
Provided speakers on professionalism or public policy outreach for 32 events at actuarial clubs and other organizations.
Provided more than 55 comment letters to the NAIC and federal and international agencies and released 10 Academy alerts on timely public policy issues.
In addition, Contingencies magazine won an Excel Award, we updated the annual Life and Health Valuation Law Manual and Property/Casualty Loss Reserve Law Manual, provided insights on the 2022 Social Security and Medicare trustees' reports, continued featuring members in our Member Spotlight, and our podcast series Actuary Voices continues to feature the unique stories of actuaries.
The Academy is committed to keeping you informed and engaged in everything impacting this ever-changing profession. Over the next year, the Committee on Education is planning an impressive array of educational offerings and programs for our members to include experts outside our profession to enhance our knowledge and provide insights we can use to better serve our members' growth and success. We will also provide opportunities for you to create and leverage meaningful relationships as a resource for guidance, mentorship, and growth opportunities both for your career and the U.S. profession.
As we close the year, the Academy will continue to focus on delivering valuable, member-focused events and resources. Learn more about opportunities to earn valuable low-cost continuing education credit by visiting the Academy calendar.
I hope you see the enormous value in belonging to a professional association whose mission is to serve the U.S. actuarial profession and the public.
If you have any questions about your Academy membership, including how to access your account, please contact a staff member in the membership department by calling 202-223-8196 or submitting your inquiry online.
We are looking forward to another great year together serving you, our members, the U.S actuarial profession, and the public.
Sincerely,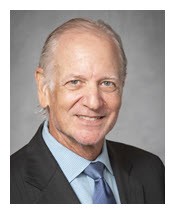 Ken Kent
President, American Academy of Actuaries