November 16, 2021
Dear Academy Member: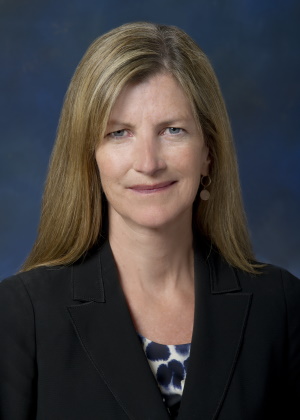 As we approach the close of 2021, I want to share my appreciation for your continued membership in the American Academy of Actuaries. In order to support the mission of the Academy and to leverage the many benefits of Academy membership, I invite you to renew your membership for 2022.
The Academy Board has decided on a modest increase in dues for next year, bringing the full regular dues rate to $745. This will ensure that the Academy continues to provide member-exclusive benefits and support its mission to serve the U.S. actuarial profession and the public.
The Board continues to enhance the Academy's service to members and delivery of resources focused on elevating professionalism and providing independent and objective information to public policymakers. Among these enhancements, the Academy's Council on Professionalism is now known as the Council on Professionalism and Education (COPE). This change reflects the Academy's renewed focus on education that aids actuaries practicing in the U.S. in upholding U.S.-based professionalism standards and compliance with U.S.-based laws and regulations as a vital function of the Academy.
Also, the Board has approved updates to the U.S. Qualification Standards, which will be released in the coming days, and also some new requirements for Academy membership, effective from this point forward. All new applicants will need to attest to an understanding of the foundational documents of U.S. actuarial professionalism such as the Code of Professional Conduct and knowledge of U.S. laws and practices in their practice area, and they'll need to complete a set of prescribed readings.
You will read more about these changes in the coming weeks but rest assured—these are exciting times for the Academy. I hope you will stay engaged as a critical part of our work.
Please take a moment to review some of the Academy's important work in 2021. "The Meaning of Your Membership" features key issues the Academy has addressed in public policy and professionalism over the past year.
And we will continue to address important issues into 2022. As the nation heads into a significant midterm election year, the Academy is poised to assist and educate policymakers and the public with our objective, nonpartisan analysis of the actuarial components of retirement security and insurance-related issues.
On behalf of the Academy Board and staff, I want to sincerely thank you for your continued membership and dedication to the Academy's mission to serve the U.S. actuarial profession and the public. We look forward to continuing our shared purpose with you in 2022.
Sincerely,

Maryellen Coggins
President, American Academy of Actuaries
---
INSTRUCTIONS FOR ONLINE PAYMENT
The Academy offers two ways to pay online (or if you prefer to mail, simply print a copy of your dues notices and send it to the Academy with either a check or credit card information):
Pay and update your member information (login required)
To pay your dues and review and modify your membership information, go to the member section of our website.
Log in with your user ID and password, and follow the instructions to pay your dues.
While you are logged in to the Academy website, you can update your contact information, change your password, or access any of the Academy's members-only content.
---
QUESTIONS
If you have questions about your account or the website, or to how to make multiple payments in a single transaction, contact the Academy's Membership Department at 202-223-8196 or membership@actuary.org.