This Week: March 27 - 31, 2017
Printer-friendly version
Read the latest news from the Academy.
Recent Academy Activity, March 27–31, 2017
Professionalism Webinar Covers 'Practical Applications of the Code of Professional Conduct'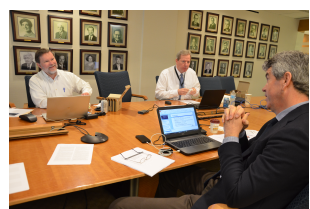 The Academy's March 28 professionalism webinar, "Practical Applications of the Code of Professional Conduct," drew more than 2,000 attendees and addressed many key issues and questions about the Code in an interactive and engaging presentation with examples actuaries frequently encounter.
"The Code is not an arbitrary rulebook; it's a framework that we can use to guide our decisions as professionals," said Immediate Past President Tom Wildsmith, one of three webinar panelists. "It defines our moral and ethical obligations, and its ultimate purpose is to ensure that the public can trust us as a profession."
Vice President of Professionalism Joeff Williams and Council on Professionalism member Chad Wischmeyer joined Wildsmith as panelists, and Academy General Counsel and Director of Professionalism Paul Kollmer-Dorsey moderated. Slides and audio are available without charge on the Academy's member-only webinar page, as are slides and audio from the wide range of professionalism topics covered in past webinars.
Health Webinar Canceled
In light of last Friday's decision to cancel a vote on the American Health Care Act (AHCA) in the U.S. House of Representatives, the Academy canceled today's scheduled webinar on the AHCA and the Affordable Care Act (ACA).
The Academy plans to assess the health insurance marketplace and offer a webinar focused on emerging issues in the near future.
Recently Released
Upcoming Events
ABCD Annual Report Released
Public Policy Activities
Alerts
In the News
Note: Some links in this email go to external websites and may require registration. The Academy is not responsible for the content of these websites. Links may expire.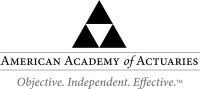 PLEASE DO NOT REPLY TO THIS EMAIL. THIS EMAIL ADDRESS IS NOT MONITORED.
If you would like more information or to contact the Academy, please visit us at www.actuary.org/content/about-us

Follow the Academy on Facebook, LinkedIn, and Twitter.
Rather not receive Academy emails? Unsubscribe by emailing membership@actuary.org.
---
1850 M Street NW • Suite 300 • Washington, DC 20036 • 202.223.8196 • www.actuary.org
Copyright 2017 American Academy of Actuaries. All rights reserved.