This Week, August 13-17, 2018
Read the latest news from the Academy.
Recent Academy Activity, Aug. 13–17, 2018
Online Election for Regular Directors Underway
Online voting is underway for regular director positions on the Academy's Board for a term starting on Nov. 1 at the close of the Academy's Annual Meeting in Washington, D.C., as part of the 2018 Annual Meeting and Public Policy Forum. All Academy members eligible as of the Aug. 3 voting eligibility cutoff date should have received an email today, Aug. 17, from our election vendor, Intelliscan (academy2018@intelliscaninc.net); those without an email address will receive the ballot by regular mail. If you haven't seen the email, please check your junk-mail folder. The nominees are:
Lauren Cavanaugh, chairperson of the Property and Casualty Risk-Based Capital Committee.
Andy Ferris, chairperson of the Contingent Annuity Work Group.
Tim Geddes, Board member (2017–18) and chairperson of the Pension Accounting Resource Group.
Kenneth Kasner, chairperson of the Actuarial Standards Board's Casualty Committee.
The voting period will close on Aug. 31 at 11:59 p.m. EDT. If you need help with or have questions about your ballot, send an email to Keith Weir (kweir@intelliscaninc.com). We encourage members to take part in electing the newest leaders of the Academy who will help us fulfill our mission to serve the public and the U.S. actuarial profession. Visit the Academy Board Election Center for more information.

Officer Nominees Announced
The Academy's Nominating Committee has nominated four individuals for officer positions on the Academy Board of Directors, with terms beginning in November. In addition to D. Joeff Williams, who was nominated in April (as announced in Actuarial Update) to serve as the Academy's next president-elect, the nominees are:
Tom Campbell, to serve a third year as the Academy's secretary-treasurer, a position that is elected annually by the Board for up to three consecutive terms; Tom is also a member of the Committee on Qualifications and a former Vice President, Life;
Lisa Slotznick, to serve as Vice President, Casualty; Lisa is currently in her second year of a three-year term as a regular director;
Audrey Halvorson, former Board member and vice chairperson of the Health Practice Council, to serve as Vice President, Health; and
Art Panighetti, to serve as Vice President, Professionalism. Art is a former Academy Treasurer, and a former Vice President, Life.
Vice presidents serve two-year terms on the Academy's Board. The nominating process is designed to ensure that all candidates bring deep expertise, experience, and balance to the Board, and also significant knowledge of the Academy's history, mission, and priorities.
Per the Academy's bylaws, this slate will be voted on by the Board at its annual meeting in October. Terms will begin at the completion of the Academy's Nov. 1 Annual Meeting.

Academy Testifies Before ERISA Advisory Council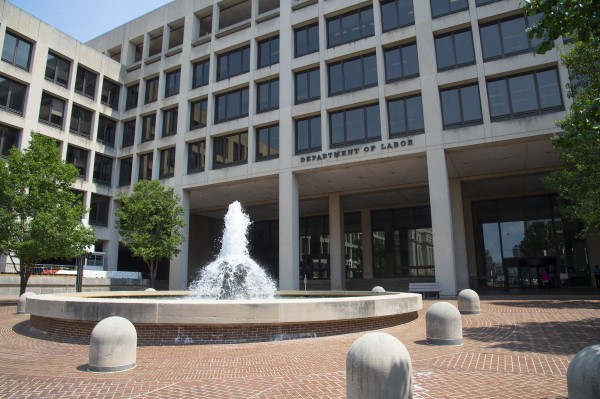 The Academy on Wednesday testified before the U.S. Department of Labor's Advisory Council on Employee Welfare and Pension Benefits (the ERISA Advisory Council) on "Lifetime Income Solutions as a Qualified Default Investment Alternative (QDIA)—Focus on Decumulation and Rollovers." Tonya Manning, co-chairperson of the Academy's Lifetime Income Risk Joint Task Force (LITF), and Ted Goldman, senior pension fellow, presented to the council and responded to questions. The Academy has posted the written testimony and presentation for members to review.

The testimony highlighted the Academy's lifetime income position statement, provided insights about Qualifying Longevity Annuity Contracts (QLACs), and described an Open Retiree Multiple Employer Plan concept. In addition, attention was brought to the full body of issue briefs and related deliverables developed by the LITF, the Actuaries Longevity Illustrator, and the Academy's online lifetime income quiz.

Room Block Closes TODAY for IFRS Seminar
The room block at the Marriott Marquis for the Seminar on Implementing International Financial Reporting Standard 17 (IFRS 17) for Long-Duration Contracts closes today, Aug. 17. Make sure to book your room—and register for the seminar—if you haven't done so yet. By staying at the Marriott Marquis, you'll be able to take advantage of our special rate for attendees, plus you'll be on-site for all seminar activities and networking opportunities. The seminar will be held on Aug. 29–30 in Washington, D.C. Register today and join us.

Early Registration Deadline Approaching for Annual Meeting and Public Policy Forum
Discounted registration rates are available for the Academy's 2018 Annual Meeting and Public Policy Forum through Sept. 7. Breakout sessions will cover the latest developments in today's top public policy and professionalism news, including a look at government-backed P/C insurance programs, the experiences of companies that filed PBR actuarial reports for 2017, multiemployer pension reform, and long-term care insurance experience. Other agenda highlights include an interactive game show developed by the Academy's Committee on Professional Responsibility, a keynote address by political analyst Charlie Cook of the Cook Political Report, and an optional-participation murder mystery to test your deduction skills during our Nov. 1 dinner. Join us in November, and register today.

Public Employment Opportunities
The state of New Jersey's Department of Banking and Insurance has two positions open. The first position, for an actuarial analyst in the life and health unit, will do actuarial work in connection with the valuation of policy reserves, financial and statistical analysis, review of premium rates, rules and forms submissions of life and health companies, including health services and prepayment plans and related institutions. The second position, a managing actuary, will oversee health rate and form filing, analyze potential risks and trends in health market including long term care, provide actuarial responses as directed to carriers, interpret and provide guidance relating to applicable rules, laws, statues, and regulations for health insurance, monitor and evaluate proposed legislation and regulations providing actuarial point of view. Both positions will be open until Aug. 30. For more information and to apply, visit the Department of Banking and Insurance website.
The Social Security Administration is seeking to fill a position in its Office of the Chief Actuary. The deputy chief actuary for short-range actuarial estimates is responsible for planning, directing, and coordinating the development of the short-range cost estimates for all Social Security programs both under current provisions and proposed changes in law or regulations. For more information or to apply for this position, click here.
The Academy has long supported government employers that are seeking to hire qualified actuaries. See our Public Employment Opportunity Posting Policy for more information.

'Magic School Bus' Fleet Continues to Grow
The Academy has sent more than 2,000 copies of the Academy-sponsored Magic School Bus Takes a Risk: A Book about Probability to individuals and organizations since its release in June. Our custom-designed book shows grade-school children how actuaries use math skills to bring them on amazing journeys, telling the story of an adventurous field trip led by Ms. Frizzle, where children join Aunt Maxine, an actuary. The Academy donated copies of the book to all grade 3-5 students in Washington, D.C., public schools, and has taken large and small orders since then. Individual copies and group orders are available for the budding mathematicians in your life, and the Academy also welcomes corporate sponsorships.

Public Policy
The Academy's Life and Health Valuation Law Manual Task Force submitted a comment letter to the NAIC Life Actuarial (A) Task Force outlining recommended changes to the 2019 Life and Health Valuation Law Manual.
Upcoming Events
In the News
AIS Health cited comments from Academy Senior Health Fellow Cori Uccello on new Center for Consumer Information and Insurance Oversight guidance aimed at preventing the practice of silver-loading premiums from increasing costs for non-subsidized enrollees.
In a report on the NAIC Summer 2018 Annual Meeting, JD Supra cited the C1 Work Group's comment letter on alternative C1 bond factors for different levels of statutory reserve offset.
An opinion piece by the Voice of San Diego noted the Actuarial Standards Board's (ASB) proposed revision of Actuarial Standard of Practice No. 4, Measuring Pension Obligations and Determining Pension Plan Costs of Contributions.
A Water Canada story reported on the Academy's jointly sponsored Actuaries Climate Index, which provides a quarterly gauge of changes in extreme weather events and sea levels.
A column published in the Glenwood Springs Post Independent (Colo.) noted the Academy's research on association health plans.
Note: Some links in this email go to external websites and may require registration. The Academy is not responsible for the content of these websites. Links may expire.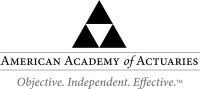 Follow the Academy on Facebook, LinkedIn, and Twitter.

---
1850 M Street NW • Suite 300 • Washington, DC 20036 • 202.223.8196 • www.actuary.org
Copyright 2018 American Academy of Actuaries. All rights reserved.