A Discussion of the Exposed Credit for Life Reinsurance Practice Note
Slides and audio are now available. To view them, log in to your Academy member account.
June 26, 2017
Noon-1 p.m. EDT
This webinar provided an in-depth review of the draft Credit for Life Reinsurance in U.S. Statutory Financial Statements practice note exposed by the Credit for Reinsurance Subgroup of the Academy's Reinsurance Committee. Attendees learned about current and emerging practices used to determine the credit for reinsurance that may be taken on statutory financial statements, and gained background for commenting on the draft.

Speakers expanded upon the exposed practice note's review of changes that have occurred since the prior version of the Practice Note. These changes included the impact on reinsurance of:
The Dodd-Frank financial reform act;
The covered agreement on prudential insurance matters between the U.S. and the EU as exposed on Jan. 13, 2017;
Credit for Reinsurance Model Law and Regulation changes;
Regulations covering captive reinsurance structures (i.e., AG 48 and Reserve Financing Model Regulation);
Changes to Statement of Statutory Accounting Principles 61R;
Valuation Manual; and
Updated answers to questions from the prior draft of the practice note.
PRESENTERS
Arnold Dicke, MAAA, FSA, CERA
Chairperson, Reinsurance Committee, Risk Management and Financial Reporting Council, American Academy of Actuaries
Jeremy Starr, MAAA, FSA
Chairperson, Credit for Reinsurance Subgroup, Risk Management and Financial Reporting Council, American Academy of Actuaries
Sheldon Summers, MAAA, FSA
Member, Reinsurance Committee, Risk Management and Financial Reporting Council, American Academy of Actuaries
REGISTRATION
Members: The registration fee is $50 for Academy members.
Nonmembers: The registration fee is $100 for nonmembers.
Government regulators are invited free of charge. Please contact Kristina Jackson at 202-223-8196 or kjackson@actuary.org to register.
CE CREDIT
The American Academy of Actuaries believes in good faith that your attendance at, "A Discussion of the Exposed Credit for Life Reinsurance Practice Note," may constitute relevant continuing education and an organized activity as defined under the current Qualification Standards for Actuaries Issuing Statements of Actuarial Opinion in the United States depending upon your area of practice. Under the U.S. Qualification Standards, an hour of continuing education is defined as 50 minutes, and fractions of an hour may be counted.

ABOUT OUR PRESENTERS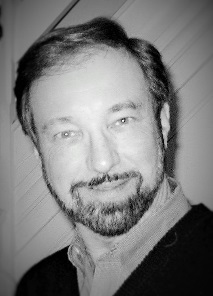 Arnold A. Dicke is the president of AADicke LLC and president of New World Actuaries. He has been chief actuary or chief line of business actuary at three mutual companies and two stock companies in the United States. He was also a consultant with KPMG and Tillinghast and was an internal consultant at AXA-Equitable during its demutualization. He has extensive experience in life insurance product development, risk classification and financial reporting, and in life insurance and financial reinsurance. Since starting his own consulting practice in 2007, Dicke has conducted projects involving the development of international life insurance products and innovative products for the U.S. life insurance market, strategic planning, federal tax issues, and expert witness testimony on a variety of topics. Dicke graduated from Harvard College, cum laude in physics, and received his master's degree in mathematical physics from Princeton University. He attended the Advanced Management Program at Harvard Business School. He is a fellow and former vice president of the Society of Actuaries and a member and former vice president of Life Practice Council of the American Academy of Actuaries. Dicke currently chairs the Academy's Reinsurance Committee and is a member of the Academy's Life Reserves Work Group, the group that is responsible for developing the Academy's recommendations regarding principle-based reserving for life insurance products.



Jeremy Starr is based in New York City and is President of Jeremy Starr Consulting LLC. He assists companies by developing: new reinsurance programs to fulfill special needs, finance new business and redundant reserves, run processes to buy blocks of business and companies including reviewing actuarial appraisals, evaluating reinsurance programs to try to optimize the purchase of reinsurance protection, assessing reinsurance programs to assure regulatory compliance, and providing expert witness testimony. Starr is also an ARIAS-US certified arbitrator. Through his more than 40 year career he has been: Chief Actuary, Chief Pricing Actuary, Vice President overseeing marketing, underwriting and pricing for a reinsurer, Vice President who created and ran an Admin Re Division and a Managing Director at Lehman Brothers. In addition to his company activities, Jeremy has been very involved as an industry volunteer. He has been chair of the AAA, ACLI and SOA reinsurance committees. In these roles he has played an active part in the lobbying for reinsurance related regulations. At the Academy, in addition to being the past chair of the Reinsurance Committee, he was a co-author of the Actuarial Standard of Practice on Reinsurance Accounting and chair of a committee writing an updated Practice Note on risk transfer. He is a frequent contributor to the Reinsurance Newsletter and has spoken at numerous conferences. His current volunteer work is focused on writing a chapter on reinsurance accounting under International Accounting Standards in a textbook.


Sheldon Summers is a consulting actuary with Claire Thinking, Inc. He was previously chief actuary of the California Department of Insurance until his retirement in September 2009. While there, he was a member of several NAIC committees, including the Life and Health Actuarial Task Force, on which he served as vice chair from 1995 to 2001. He also served as chair of the NAIC working group that drafted the Life and Health Reinsurance Agreements Model Regulation regarding risk transfer rules for life and health reinsurance agreements, and as chair of the PBR Reinsurance Subgroup of the Life and Health Actuarial Task Force. Summers holds a Bachelor of Science degree in business administration from Boston University and a Master of Business Administration degree from the University of Southern California. In addition to participating on various American Academy of Actuaries committees, he currently participates on and is the former chairperson of the Life Reinsurance Work Group and has for several years been part of the faculty that annually teaches the Life and Health Qualification Seminar to enable actuaries to become qualified to issue certain statements of actuarial opinion. In 2010 Summers received the American Academy of Actuaries Robert J. Myers Public Service Award in recognition of contributions to the public good.

QUESTIONS
For more information about this webinar, contact Kristina Jackson at 202-223-8196 or kjackson@actuary.org.
For technical questions about registration, please contact WebEx customer support at 866-229-3239 or support@webex.com.