Retirement Account, Spring 2018
Read the latest news from the Academy's Pension Practice Council

Spring 2018
RECENT ACTIVITY
Committee Sends Letter to Joint Select Committee on Multiemployer Plans
The Multiemployer Plans Committee on March 12 sent a letter to the members of the Joint Select Committee on Solvency of Multiemployer Pension Plans, offering the expertise of the Multiemployer Plans Committee as a resource to the Joint Select Committee.
Intersector Group Releases October Meeting Notes With PBGC and Treasury, IRS
The Intersector Group on March 7 released the notes of its October 2017 meeting with the Pension Benefit Guaranty Corporation (PBGC), as well as the notes of its October 2017 meeting with the Treasury Department and Internal Revenue Service (IRS).
Academy Releases 2017 Legislative/Regulatory Review
The Academy in January released a summary of select significant regulatory and legislative developments in 2017 at the state, federal, and international levels of interest to the U.S. actuarial profession.
Committee Publishes Issue Brief on Tax Policy and Retirement Security
The Retirement System Assessment and Policy Committee published an issue brief in December providing an actuarial perspective on the role of U.S. tax policy in retirement security.
LEGISLATIVE & REGULATORY ACTIVITY
Congressional Committee on Multiemployer Plans Meets
The first meeting of a select congressional committee to provide recommendations to improve the solvency of multiemployer plans and the PBGC was held on March 14. (A webcast of the meeting is available here.) The Joint Select Committee on Solvency of Multiemployer Pension Plans is required to publish a report by Nov. 30 that includes its findings and proposed legislation. If at least four members from each party agree on a compromise, that solution will be guaranteed an expedited vote in the House and Senate, with no amendments. Read the Academy Alert.
Retirement Legislation Introduced in U.S. Senate
Senate Finance Committee Chairman Orrin Hatch introduced the Retirement Enhancement and Savings Act of 2018 on March 7 that is intended to increase participation and savings in retirement plans. Among other things, the legislation would: expand the availability of open multiple employer plans (MEPs); allow defined benefit (DB) plans to protect the benefits of grandfathered participants in frozen plans that meet certain requirements; and accelerate the payment of variable-rate premiums for single employer plans that are due to the PBGC between September 30, 2027, and June 1, 2028, to September 30, 2027. A previous version of the bill was unanimously passed in the Senate Finance Committee in 2016.
UPCOMING
The Academy and the Conference of Consulting Actuaries are pleased to serve as joint hosts for the 43rd annual Enrolled Actuaries Meeting on Apr. 8-11 in Washington, D.C. The meeting offers a variety of panels and workshops covering a wide range of topics relevant to Enrolled Actuaries and other pension professionals. Register here.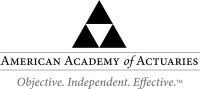 PLEASE DO NOT REPLY TO THIS EMAIL. THIS EMAIL ADDRESS IS NOT MONITORED.
If you would like more information or to contact the Academy, please visit us at www.actuary.org/content/about-us

Follow the Academy on Facebook, LinkedIn, and Twitter.
Rather not receive Academy emails? Unsubscribe by emailing membership@actuary.org.
---
1850 M Street NW • Suite 300 • Washington, DC 20036 • 202.223.8196 • www.actuary.org
Copyright 2017 American Academy of Actuaries. All rights reserved.