International Insurance Regulation 101: The International Association of Insurance Supervisors
Slides and audio are now available. To view them, log in to your Academy member account.

May 22, 2015
2:00 – 3:00 p.m. Eastern
SPEAKER
George Brady, Deputy Secretary General, IAIS
MODERATOR
Jeffrey S. Schlinsog, MAAA, FSA; Chairperson, Financial Regulatory Task Force, Risk Management and Financial Reporting Council, American Academy of Actuaries
DETAILS
Established in 1994, the IAIS is the standards setting body responsible for developing and assisting in the implementation of principles, standards and other supporting material for the supervision of the insurance sector internationally. Currently, the group is working on a number of capital standards proposals that could have a significant impact on both international and U.S. insurers.

During this webinar, Deputy Secretary General of the IAIS, George Brady, provided an overview of this important international standards setting body and its activities, as well as helped participants navigate the acronym alphabet soup surrounding international insurance regulation.

This webinar was part of the Academy Capitol Forum Lunchtime Guest Webinar Series. Click here to see all webinars in this series.
REGISTRATION
The fee was $35.00 USD*

Government regulators were invited free of charge.
ABOUT OUR GUEST SPEAKER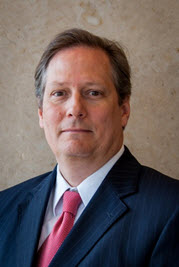 George Brady, Deputy Secretary General, IAIS
Since April 2011, George Brady has served as Deputy Secretary General of the International Association of Insurance Supervisors (IAIS), the globally recognized standard setter for insurance supervision. At the IAIS, George manages the work of the Implementation Committee, which is a key priority for the association. Insurance supervisors who are members of the Implementation Committee and its working groups focus on assessing Members' observance of the Insurance Core Principles (ICPs) through self-assessments and peer reviews; enhancing supervisory cooperation through more efficient information exchange supported by information sharing agreements, including the IAIS multilateral MoU; training and contributing to capacity building among its members; and addressing supervisory issues in inclusive markets, including where microinsurance flourishes.

As part of the IAIS management team, George is also responsible for internal management of the Secretariat resources as well as overseeing the work of the IAIS Budget and Audit and Risk Committees. He also represents the IAIS on the Financial Stability Board's Standing Committee on Standards Implementation. In addition, George works closely with the Secretary General and Deputy Secretary General in continuing to shape and implement the new strategic direction of the IAIS, and to enhance effectiveness and maximize internal efficiencies.

Prior to joining the IAIS, George spent 13 years with the U.S. National Association of Insurance Commissioners (NAIC) in Washington, DC, where he ran the International Relations Division, representing the U.S. insurance supervisors in international forums, including as a member of the IAIS Executive Committee, the U.S.-EU Transatlantic Dialogue, and the OECD.

A native of Washington, D.C., George received his law degree from the Tulane University School of Law in New Orleans, Louisiana, where he concentrated on comparative legal systems; and he received an undergraduate degree in Economics from Duke University in North Carolina.
ABOUT OUR MODERATOR
Jeffrey S. Schlinsog, MAAA, FSA; Chairperson, Financial Regulatory Task Force, Risk Management and Financial Reporting Council, American Academy of Actuaries
WEBINAR RESOURCES
WEBINARS IN THIS SERIES
Click here to see all webinars