HealthCheck, September 2017
Academy activities, legislative/regulatory updates, and more.

Academy Activities
The Health Practice Council (HPC) sent a letter Sept. 12 to the U.S. Senate Health, Education, Labor and Pensions (HELP) Committee on potential actions to stabilize the individual insurance market, including continued funding of reimbursements for cost-sharing reductions, enforcement of the individual mandate, and enrollment outreach and assistance.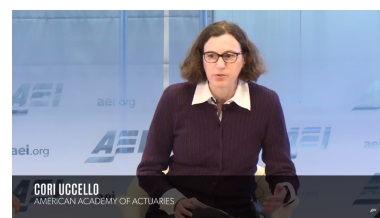 As part of an expert panel convened on Sept. 8 to weigh in on possible health care reform options, Academy Senior Health Fellow Cori Uccello offered an actuarial perspective on the challenges of stabilizing the marketplace and ensuring access to affordable health insurance coverage. The panel—sponsored jointly by the by the American Enterprise Institute and the Center for American Progress—covered uncertainty about the federal government's commitment to stabilizing the individual health insurance marketplace and reimbursing insurers for cost-sharing reductions required by the Affordable Care Act (ACA), which has created concerns for the 2018 marketplace and beyond. Uccello's prepared remarks begin at 9:50 in this video.
The HPC, along with the Academy's other practice councils, sent a joint letter to both houses of Congress on Aug. 31 reminding lawmakers of the importance of considering an actuarial perspective when evaluating potential tax reform proposals. The letter referenced health insurance as one of the critical insurance protections for which tax reforms, if not fully understood, could have unexpected consequences.
Early Registration Deadlines for LHQ Seminar, Annual Meeting and Public Policy Forum
This Week—LHQ Seminar: Friday marks the last day to secure early registration rates for the 2017 Life and Health Qualifications Seminar. This highly regarded seminar will equip you with the knowledge you need to gain necessary qualifications to issue actuarial opinions for either the NAIC Life and A&H Annual Statement or the NAIC Health Annual Statement. Limited space remains so register today to secure your spot.
Next Week—Annual Meeting and Public Policy Forum: Early registration ends next Wednesday, Sept. 20, for the 2017 Annual Meeting and Public Policy Forum. Featuring a keynote address by veteran journalist Bob Woodward and breakout sessions that explore the latest in health care policy, this event will provide the latest information on changes in Washington, D.C., and their impact on our profession. The health-related sessions include: "The Uncertainties in Health Care (Part 1)"; "Even More Uncertainties in Health Care (Part 2)"; and "Bending the Cost Curve." Register here.
Legislative/Regulatory Updates

Sens. Bill Cassidy (R-La.), Lindsay Graham (R-S.C.), Dean Heller (R-Nev.), and Ron Johnson (R-Wis.) unveiled legislation Sept. 13 that would partially repeal the ACA. The proposal would repeal the individual and employer mandates, repeal the medical device tax, and turn over federal funding for the ACA to the states.

Sen. Bernie Sanders (I-Vt.) introduced legislation Sept. 13 that would expand Medicare coverage to cover all Americans.

Senate Finance Committee Chairman Orrin Hatch (R-Utah) and Ranking Member Ron Wyden (D-Ore.) announced an agreement Sept. 12 to extend the Children's Health Insurance Program (CHIP) for five years. The proposal would, over time, transition CHIP to its traditional federal-state partnership and provide additional protections for low-income children and flexibility for states. Legislative language will be released soon; current reauthorization for CHIP funding will expire on Sept. 30.

Sen. Brian Schatz (D-Hawaii) has begun drafting legislation that is expected to give states the option of allowing anyone to purchase Medicaid, and allow ACA subsidy-eligible individuals to apply the subsidies to the purchase.

The Senate parliamentarian ruled Sept. 1 that the chamber's reconciliation instructions expire Sept. 30. Under reconciliation rules, the Senate can pass significant budget related legislation with a simple majority.

The Senate HELP Committee held three hearings on "Stabilizing Premiums and Helping Individuals in the Individual Insurance Market for 2018." A Sept. 6 hearing featured testimony from the state insurance commissioners of Alaska, Oklahoma, Pennsylvania, Tennessee, and Washington state; a Sept. 7 hearing featured testimony from the governors of Colorado, Massachusetts, Montana, Tennessee, and Utah; and a Sept. 12 hearing featured testimony on the subject of state flexibility and 1332 waivers.
In the News / Media Activities
A Washington Examiner story on possible changes to the ACA cited the Individual and Small Group Markets Committee's issue brief on association health plans.

A PolitiFact story on the status of the ACA cited the Individual and Small Group Markets Committee's issue brief, Drivers of 2018 Health Insurance Premium Changes.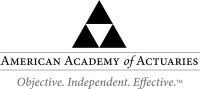 Follow the Academy on Facebook, LinkedIn, and Twitter.
---
1850 M Street NW • Suite 300 • Washington, DC 20036 • 202.223.8196 • www.actuary.org
Copyright 2017 American Academy of Actuaries. All rights reserved.