A Global Look at Pandemic Risk
June 6, 2017
1-2:30 p.m. EDT

The world is being shaped every day by economic fluctuations, globalization, intercontinental travel, migration, shrinking habitats, and natural catastrophes. As a result, the risk factors for epidemic and pandemic risks are escalating, as well as the costs associated with responding to the risk in terms of infrastructure, technology, and lifestyle modifications.

During this international webinar, speakers:
Offered historical background and examples of epidemic and pandemic risks;
Identified means for quantifying and mitigating risk factors; and
Discussed the role actuaries may play in modeling risk and calculating various associated costs.
Presenters discussed examples of the calculation and observation for different indices, including infrastructures for public health communication, institutional capacity, and economic factors. They also shared case studies on the U.S., Canada, Israel, China, Singapore, and more.
PRESENTERS
Eddy Rubin, M.D., Ph.D., FACMG
Chief Science Officer, Metabiota
Petra Wildemann
Head of Business Development Europe and UK: Risk Products, Metabiota
Paul Nunn
Head of Catastrophe Risk Modelling, SCOR Global P&C
MODERATOR
Susan Mateja, MAAA, FSA
Chairperson, Health Practice International Committee, American Academy of Actuaries
REGISTRATION
The registration fee is $35.
Government regulators are invited free of charge. Please contact Kristina Jackson at 202-223-8196 or kjackson@actuary.org to register.
ABOUT OUR PRESENTERS


Eddy Rubin, M.D., Ph.D., FACMG
is the Chief Science Officer at Metabiota. Prior to joining Metabiota, Dr. Rubin served for more than a decade as the Director of the DOE Joint Genome Institute (JGI). The JGI was a major participant in the Human Genome Project under his leadership, sequencing 13 percent of the human genome as well as the genomes of thousands of microbes, viruses and fungi. His research has included a series of pioneering studies in the area of metagenomics, deriving important insights from his investigation of the microbial communities inhabiting a variety of environments. Dr. Rubin has published over 250 peer-reviewed manuscripts with more than 35 of them appearing in the journals Science and Nature. He is a member of the Genome Canada Board of Directors, Chair of the Genomic Institute of Singapore's Scientific Advisory Board and was a member of the Welcome Trust Sanger Center's Scientific Advisory Board from 2008-2012. He received an Honorary Doctorate of Science degree from Middlebury College, the University of Rochester Dean's Award, the Netherlands Heart Association Declaration of Esteem, the American Heart Association Established Investigator Award, and has been inducted into the American Society of Clinical Investigation. He served as a member of the Board of Reviewing Editors for the journal Science from 2001 to 2012.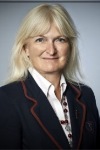 Petra Wildemann is the head of Business Development Europe and UK: Risk Products for Metabiota. She is a qualified actuary for life insurance and property & casualty Insurance, and brings more than 25 years of experience in actuarial, insurance, risk management, technology and risk transfer solutions such as Natural Catastrophic, Life Insurance and Cyber Risk. Prior to joining Metabiota, she was a Managing Director for FTI Consulting where she was lead Actuary on an M&A engagement for a Japanese life insurer researching life insurance buy-ins in Europe, the lead Actuary for a review of the reserves for a UK P&C insurer and supported Swiss Re with monitoring and auditing solutions in the financial department. Wildemann has been published frequently and is a well known speaker in the European Insurance market.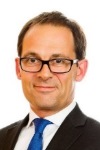 Paul Nunn is the head of Catastrophe Risk Modelling at SCOR Global P&C, and is responsible for the management of natural hazard perils globally. A key aspect of his role is the provision of analytics and data for internal and external stakeholders including SCOR's internal capital model, rating agencies, regulators and retrocessionaires. Before joining SCOR Global P&C, Nunn was Head of Exposure Management at Lloyd's, and also worked at cat modelling specialist firm, AIR Worldwide Ltd. Nunn also serves as a director of the non-profit Oasis Loss Modelling Framework company.
good.

QUESTIONS
For more information about this webinar, contact Kristina Jackson at 202-223-8196 or kjackson@actuary.org.
For technical questions about registration, please contact WebEx customer support at 866-229-3239 or support@webex.com.