Candidate Information: Elizabeth K. Brill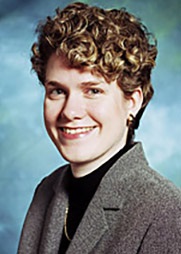 Name: Elizabeth K. Brill
Practice Area: Life
Employer: New York Life Insurance Co.
City, State: New York, N.Y.
Credentials: MAAA, FSA, JD


Candidate Biographical Sketch
Liz is vice president and actuary at New York Life, where she oversees the valuation, projections, actuarial modeling, experience studies, and reinsurance areas for the individual life insurance business. In addition, Liz focuses on emerging regulatory issues, including domestic and international reserving, capital, and solvency regulation. She also chairs the Solvency Committee of the American Academy of Actuaries. Liz joined New York Life in 2010, in the Office of Risk Management and the Chief Actuary. She subsequently served as chief of staff to New York Life's general counsel. Prior to joining New York Life, Liz practiced corporate law within the insurance sector at Debevoise & Plimpton LLP.

Liz received a bachelor's degree in economics from Princeton University and a J.D. from Harvard Law School. She is admitted to practice law in New York and is a Member of the Academy and a Fellow of the Society of Actuaries.
The Academy's mission is to serve the public and the U.S. actuarial profession. My service on the Board will allow me to:
The current pace of regulatory change in the financial services industry is unprecedented, and the Academy is in a unique position to provide sound, unbiased technical actuarial advice to policymakers, lawmakers, and regulators. I would be honored to serve on the Academy Board and hope that my service would allow me to help the Academy and its volunteers to engage strategically and effectively on the critical issues facing the actuarial profession and the nation. We best serve our members and the public by engaging our membership in a way that allows the Academy to provide deep technical expertise on particular actuarial topics while maintaining a consistent and coordinated message and approach across the various areas of actuarial practice. To this end, I believe it is critical for the Board to engage the Academy membership and encourage active participation by as broad an array of our members as possible. This will enable us to meet the challenges of regulatory change and increasing product complexity and carry out our mission of serving the public and the actuarial profession.
Academy Service
Chairperson, Solvency Committee, 2014-15; Member, 2012-13
Member, Reinsurance Committee, 2013-15
Member, Risk Management & Financial Reporting Council, 2014-15
Member, Principle-Based Reserve Strategy Subgroup, 2014-15
Member, Life Reserves Work Group, 2015