Candidate Information: April S. Choi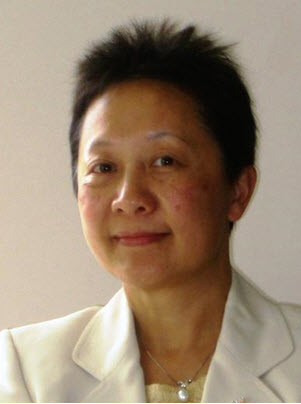 Candidate for Regular Director Term Ending in 2019

Name: April S. Choi
Practice Area: Health
Employer: KAC Group LLC
City, State: West Hills, CA
Credentials: MAAA, FSA
Candidate Biographical Sketch
April Choi is an actuarial executive with over 35 years of health care experience. She currently works part-time as an independent actuarial consultant, focusing on adding value to her client organizations and delivering results. She devotes her other energy to voluntary actuarial work for the Academy and the International Actuarial Association.
Prior to being an actuarial consultant, April was the VP and Actuary at Wellpoint Health Networks (now Anthem) for 20 years. As a member of the executive management team, she forged strong relationships with key stakeholders and contributed to the company's achievement of its strategic goals. She had a successful track record in building and training high performance actuarial departments.
April is the chairperson of the Academy's Public Program Committee, a member of the Health Practice Council, and serves on many of the Academy's healthcare workgroups. She received the American Academy of Actuaries' Outstanding Volunteerism Award in 2015. She is also the chairperson of International Actuarial Association Health Section.
April received her Bachelor of Science degree from the University of Illinois, Champagne/Urbana.
The Academy's mission is to serve the public and the U.S. actuarial profession. My service on the Board will allow me to:
continue my contribution to the actuarial profession that has been rewarding and intellectually stimulating. Since 2002, I have served on the Academy's various health care related committees and workgroups including ACA health care reform, Medicare Modernization Act, Medicaid rate setting, Standards of Practices, and international healthcare etc.
I will utilize my business skill sets and years of executive and professional experience, to work collaboratively with other board members and Academy's staff members. Keeping our membership interests in the forefront, I will work with others to continue implementation of the Academy's strategic and operational plans by:
planning and monitoring programs that provide independent and objective actuarial input to policymakers/public in addressing public policy issues,
identifying potential opportunities that further enhance our professional standing in the public's view,
turning ideas into solutions, and
facilitating collaboration across the US and international actuarial organizations.
I appreciate the opportunity to serve as a board member.
Academy Service
Chair of the Public Programs Committee, 2016

Chair

of the Health Practice International Task Force, 2009-2014, Member, 2014-2015
Member of the ASB Task Force on Regulatory Filings, 2011-2014
Member of the ASB Task Force on Minimum Value under the Affordable Care Act, 2013-2015
Member of the Health Practice Council, 2011-2016
Member of the Health Care Costs Work Group, 2012-2015
Member of the Individual & Small Group Market Task Force, 2012-2015
Member of the Individual and Small Group Markets Committee, 2015-2016
Member of the Minimum Value Practice Notes, 2012-2015
Member of the Actuarial Equivalence Practice Notes, 2004-2006
Member of the CMS Medicare Advantage Work Group, 2004-2006
Member of the CMS Medicare Part D Work Group, 2004-2008
Member of the CMS Medicaid Rate Certification Work Group, 2002-2005
Member of the Actuarial Equivalence Subgroup, 2004-2008
Member of the Committee on Federal Health, 2010-2015
Member of the AV/MV Work Group (HPC), 2010-2016
Member of the Benefit & Eligibility Changes Subgroup, 2010-2011
Member of the Exchanges Work Group (HPC), 2010-2015
Member of the Premium Review Subgroup (HPC), 2015-2016
Member of the Risk Sharing Subcommittee, 2010-2016
Member of the Medicaid Subcommittee, 2006-2016
Member of the Medicaid Rate Certification Work Group, 2003-2004
Member of the Medicare Subcommittee, 2015-2016
Member of the Medicare Steering Committee, 2007-2015
Member of the Medicare Supplement Work Group, 2007
Member of the Rate Review Practice Note Work Group, 2010-2015
Member of the Health Care Delivery Committee, 2015-2016
Member of the Health Practice International Committee, 2015-2016
Member of the Transparency Work Group, 2015-2016
Member of the Disease Management/Prevention Work Group, 2015-2016