Actuary Serving Congress: A Conversation with GAO's Chief Actuary


Actuary Serving Congress: A Conversation with GAO's Chief ActuaryMarch 20, 2014
Noon – 1:00 PM EasternWEBINAR RESOURCES
"); }
SPEAKER
Frank Todisco
, Chief Actuary, U.S. Government Accountability Office (GAO)


MODERATOR
Don Fuerst
, Senior Pension Fellow, American Academy of Actuaries


DETAILS
The U.S. Government Accountability Office (GAO) is an independent, nonpartisan federal government agency that works for Congress, and is often called the "congressional watchdog." The Academy held a webinar with Frank Todisco, GAO's Chief Actuary. Topics included:

An overview of the GAO and its role in the federal government.
The role of the actuary at GAO.
GAO's work on key national issues, spanning all actuarial practice areas, which have required actuarial input and expertise.
This webinar was part of the Academy Capitol Forum Lunchtime Guest Webinar Series. Click here to see all webinars in this series.


ABOUT OUR GUEST SPEAKERS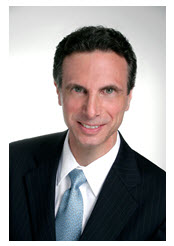 Frank Todisco
, Chief Actuary, U.S. Government Accountability Office (GAO)

Frank Todisco is Chief Actuary at the U.S. Government Accountability Office (GAO). As Chief Actuary, he serves as an expert advisor to GAO mission teams and the Congress on actuarial issues of national interest, including those related to retirement security, health care, life and casualty insurance, and major federal programs and policies in these areas. Mr. Todisco is a nationally recognized expert on retirement security issues, including those related to Social Security, traditional defined benefit pension plans (both public sector and private sector), and defined contribution plans and lifetime income issues. He has spoken and written frequently on these subjects. Mr. Todisco is also former chair of the Pension Committee of the Actuarial Standards Board.

Prior to joining GAO, Mr. Todisco was the Senior Pension Fellow at the American Academy of Actuaries, where he served as the actuarial profession's chief policy liaison and media spokesperson on pension, Social Security, and other retirement security issues. As senior pension fellow, Mr. Todisco facilitated the formulation of sound retirement policy by providing nonpartisan technical assistance to Congress, federal regulators, and other public policymakers.

Mr. Todisco is also a Fellow of the Society of Actuaries (FSA), a Member of the American Academy of Actuaries (MAAA), and an Enrolled Actuary (EA).

Moderator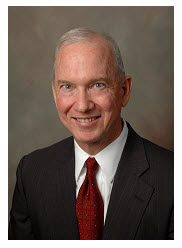 Don Fuerst, Senior Pension Fellow, American Academy of Actuaries

Donald Fuerst is the American Academy of Actuaries' Senior Pension Fellow. In this role, he is the actuarial profession's chief policy liaison on pension, Social Security, and other retirement issues. He promotes the formulation of sound retirement policy by providing nonpartisan technical assistance to legislators and regulators.

Before joining the Academy, Don was a Senior Partner and retirement consultant in Mercer's Denver office where he advised corporate clients for more than 30 years on design, funding and compliance issues related to retirement programs.
Don is a Member of the American Academy of Actuaries, a Fellow of the Society of Actuaries, and a Fellow of the Conference of Actuaries, and an Enrolled Actuary


WEBINARS IN THIS SERIES

Click here to see all webinars