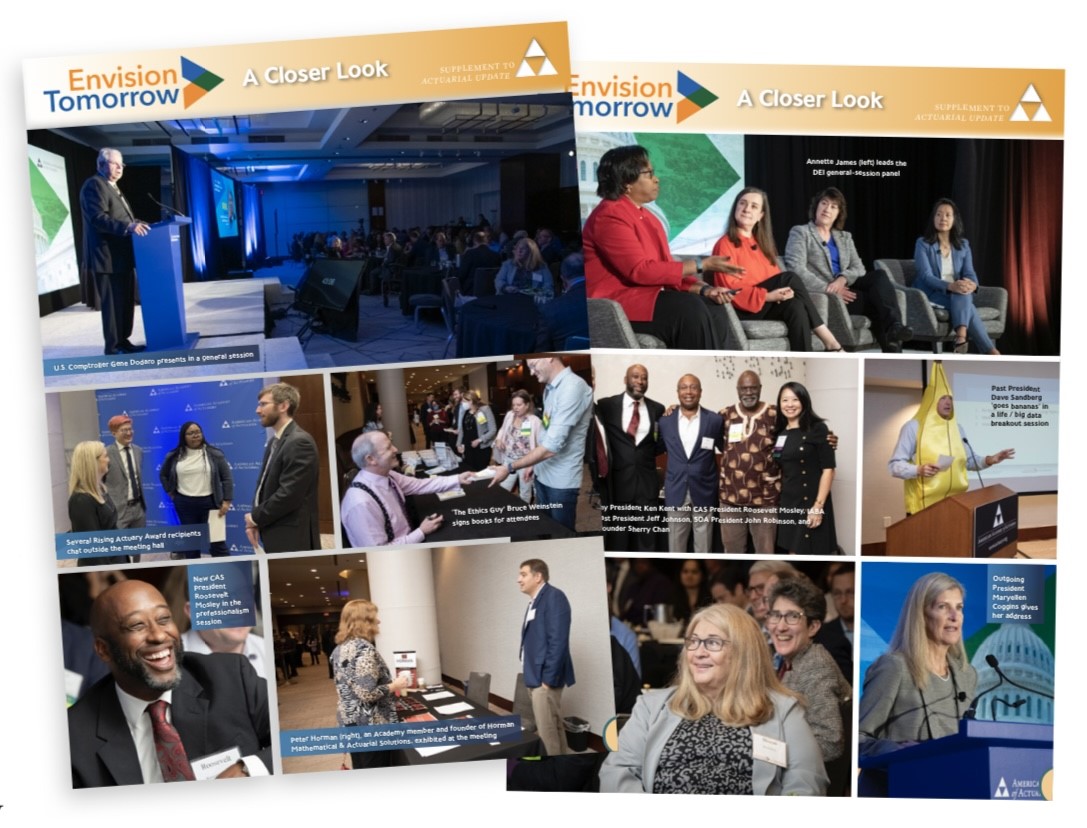 Envision Tomorrow—A Closer Look
"Envision Tomorrow 2022—A Closer Look," a supplement to the November Actuarial Update, covers all aspects of the Academy's annual meeting, including photos and recaps of public policy and professionalism topics in general and practice-area breakout sessions. It also includes Academy Board and officer transition—including new Academy President Ken Kent and President-Elect Lisa Slotznick—and showcases the Academy's annual awards, including the new Rising Actuary Award for up-and-coming actuaries.
Actuaries have played a critical role in envisioning solutions to address top public policy and professionalism challenges. The past few years have provided numerous opportunities for collaborative work to create a stronger tomorrow—and Academy members have been at the forefront of those conversations.

 


The Academy's 2022 Annual Meeting was held Nov. 2-3 in Washington, D.C. at the Washington Marriott at Metro Center. This prime location allowed for Annual Meeting attendees to engage directly with policymakers and thought leaders on top issues while enjoying the sites of the nation's capital.