Life Perspectives, Fall 2018

The Academy's Forthcoming PBR Assumption Resource Manual—a Guide for Those in the VM-20 Trenches
By Ben Slutsker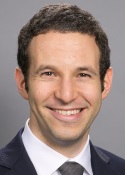 Over 2018, the Academy has been developing a Principle-Based Reserves (PBR) Assumptions Resource Manual. This resource manual aims to provide a step-by-step example framework of the process to update assumptions for life insurance valuation purposes. The primary focus is on the NAIC's VM-20, Requirements for Principle-Based Reserves for Life Products, but the resource manual may be applicable to other valuation and asset adequacy testing frameworks as well.
The primary value of the PBR Assumptions Resource Manual will be to provide examples and common practice for VM-20 margin development and governance around applying valuation assumptions, especially for non-mortality liability assumptions (policyholder behavior and expense assumptions in particular). Note that the resource manual is not intended to provide regulatory prescription or guidance, nor does it focus on annuity products or mortality table construction.
The background behind this initiative starts with the implementation of VM-20. A company may select the implementation start date for VM-20 between Jan. 1, 2017, and Jan. 1, 2020, to comply with the NAIC Valuation Manual. To date, multiple companies have implemented VM-20 for year-end 2017 and have submitted an associated VM-31 PBR Actuarial Report to their state regulators. In addition, companies that are implementing later in the transition period only have another year remaining, and in many cases, the company has already initiated or are further along the implementation process. Therefore, the idea behind this resource manual was to turn the focus from implementation to the next phase of VM-20—maintaining a recurring valuation process.
The Academy plans to release the PBR Assumptions Resource Manual at the end of 2018. In total, the resource manual is expected to be around 70 pages in length. Approximately 40 to 50 pages consists of an eight-step example framework process, with another 20 pages illustrating four case studies.
Below is a visual display of the example framework for updating valuation assumptions. The visual sets the structure of the resource manual and is referred to throughout the document.

Each step makes up one section in the document. Below is a summary for each:
Identify Assumptions (Step 1)—Drivers behind variability on emerging experience for life insurance actuarial risks and assumptions, including a summary of applicable VM-20 requirements for each.
Select Timing (Step 2)—Quantitative and qualitative considerations for setting the order and priority for assumptions to update for an upcoming reporting cycle.
Analyze Experience (Step 3)—Overview of data quality, credibility, trends, assumption structure, and actual-to-expected (A/E) analysis.
Determine Margins (Step 4)—Practical methods to determining margins and selecting materiality metrics, including sensitivity-testing and statistical-based approaches.
Review Reasonableness (Step 5)—Checks on assumption development regarding reasonable relationships and validation, including consistency checks, dynamic validation, stress/sensitivity testing, and cross-referencing databases.
Document Results (Step 6)—General actuarial documentation practices, requirements for the VM-31 PBR Actuarial Report, and comparison to other documentation practices for financial reporting control frameworks.
Implement Decisions (Step 7)—Approaches and tools for the process of governing, communicating, approving, and applying valuation assumptions in an actuarial valuation model.
Monitor Experience (Step 8)—Considerations for monitoring and reviewing assumptions/margins as experience emerges throughout the reporting period.
In addition, the resource manual contains four case studies on the topic of VM-20 margins:
Case Study 1: ULSG Margin Impact Analysis—Quantitative and visual examples of margin analyses for a universal life with secondary guarantee (ULSG) product, including examples of sensitivity tests a company may consider.
Case Study 2: ULSG Premium Pattern Considerations—Qualitative example of the process to develop a VM-20 prudent estimate on a ULSG product with a shadow account design.
Case Study 3: Term Lapse Margins—Margin Development—Quantitative example that shows the development of lapse margins on a 10-year level term product from start to finish, including using an applied confidence approach, sensitivity testing, and materiality considerations.
Case Study 4: Term Lapse Margins—VM-31 & Governance—Builds on Case Study 3, including actions and conclusions for developing the VM-31 PBR Actuarial Report and complying with VM-G, Corporate Governance Guidance for Principle-Based Reserves.
The resource manual concludes with an appendix that contains a descriptive list of resources that may be referenced in practice, both with respect to VM-20 and assumption development.
The Academy hopes that this PBR Assumptions Resource Manual will add value for actuaries seeking frameworks and examples to consult for maintaining a PBR valuation assumption development process, especially related to margin development, materiality thresholds, governance, and through the use of case studies. Contact lifeanalyst@actuary.org if you have any additional questions.
Ben Slutsker, MAAA, FSA, is chairperson of the Academy's PBR Assumptions Resource Manual Work Group.
Task Force Comments to NAIC on Life and Health Valuation Law Manual
The Academy's Life and Health Valuation Law Manual Task Force submitted a comment letter to the NAIC Life Actuarial (A) Task Force as a follow-on from its presentation at the NAIC Summer Meeting in Boston outlining recommended changes to the 2019 Life and Health Valuation Law Manual.
Life Practice Council Groups Offer Input to NAIC
Two Life Practice Council Groups submitted Academy input to the NAIC on a variety of topics.
Life Groups Comment to NAIC, State Agencies
LPC committees and work groups also sent comments on various issues to federal and state governments.
The Life Illustrations Work Group submitted a comment letter, with points for consideration, to the California Department of Insurance on Assembly Bill 2634, a life insurance bill introduced earlier this year.
The Lifetime Income Risk Joint Task Force submitted a comment letter to Congress on the Lifetime Income Disclosure Act, offering improvements for consideration to companion House and Senate measures.
AG43/C3 Phase II Work Group Comments
The AG43/C3 Phase II Work Group submitted three comment letters to the NAIC:
Life Experts Present at Academy's Annual Meeting and Public Policy Forum
The Academy's Annual Meeting and Public Policy Forum, being held Nov. 1–2 in Washington, D.C., includes several timely life breakout sessions covering key public policy issues.
Actuarial Perspectives on 2018 PBR Actuarial Reports
On Jan. 1, 2017, principle-based reserving (PBR) for life products was adopted as part of the Valuation Manual. The new PBR approach represented a paradigm shift in how statutory reserves for life products are calculated, utilizing cash flow models and assumptions based on company experience. There is a voluntary, three-year transition to implement the new PBR approach, and several companies elected to implement PBR in 2017 for all or some of their products. Actuaries from these companies that filed PBR actuarial reports with state regulators in early 2018 will provide their perspectives, as well as a summary of the regulators' review and assessment of these submitted PBR actuarial reports.
The Impact of the 2017 Tax Cuts and Jobs Act (TCJA) on Life Insurers
The TCJA made changes to general corporate taxation rules that will affect life insurers. The most well-known of these changes is the reduction in the corporate tax rate. But the law also made significant changes that are unique in the taxation of life insurance companies, for example with respect to the calculation of tax reserves. Learn about the ways in which the TCJA impacts life insurers, including with respect to risk-based capital, and what this will mean for actuaries.
Pension-Risk Transfers
The purchase of insurance company annuities by pension plan sponsors to meet obligations and eliminate future risk (pension risk transfer) has become increasingly common. While there is some public awareness of Pension Benefit Guaranty Corporation protection for pension plans, safeguards and regulations for the insurers that take on these pension obligations are less understood. This session will discuss the regulatory scrutiny of pension risk transfers and their impact on the security of retirement benefits.
See the full agenda, including session speakers, for more details. And don't forget the meeting and forum will also offer plenary sessions featuring high-profile speakers, including Charlie Cook of The Cook Political Report, who will give an informed overview of the U.S. political outlook just days before the midterm elections.
Academy Presents at NAIC Summer Meeting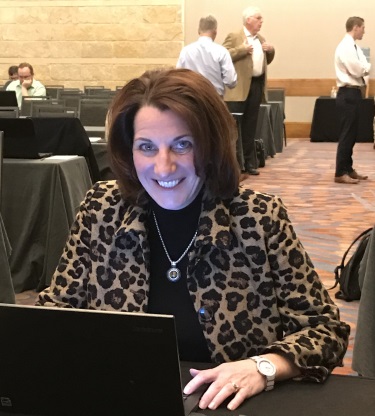 Bahna-NolanAcademy volunteers and representatives gave multiple presentations at the NAIC Summer 2018 National Meeting August 4–7 in Boston. The Academy released a post-NAIC alert highlighting our activity at the meeting. Life practice issues raised at the meeting were discussed in an Aug. 24 webinar attended by about 250 people—slides and audio are available free for Academy members on our webinar page.
Chris Trost, chairperson of the C-2 Work Group, gave an update on that group's projects to the NAIC Life Risk-Based Capital (E) Working Group.
The Academy's presentations to the NAIC's Life Actuarial (A) Task Force (LATF) included:
Copyright © 2018 American Academy of Actuaries. All Rights Reserved.
1850 M Street NW, Suite 300, Washington, DC 20036
www.actuary.org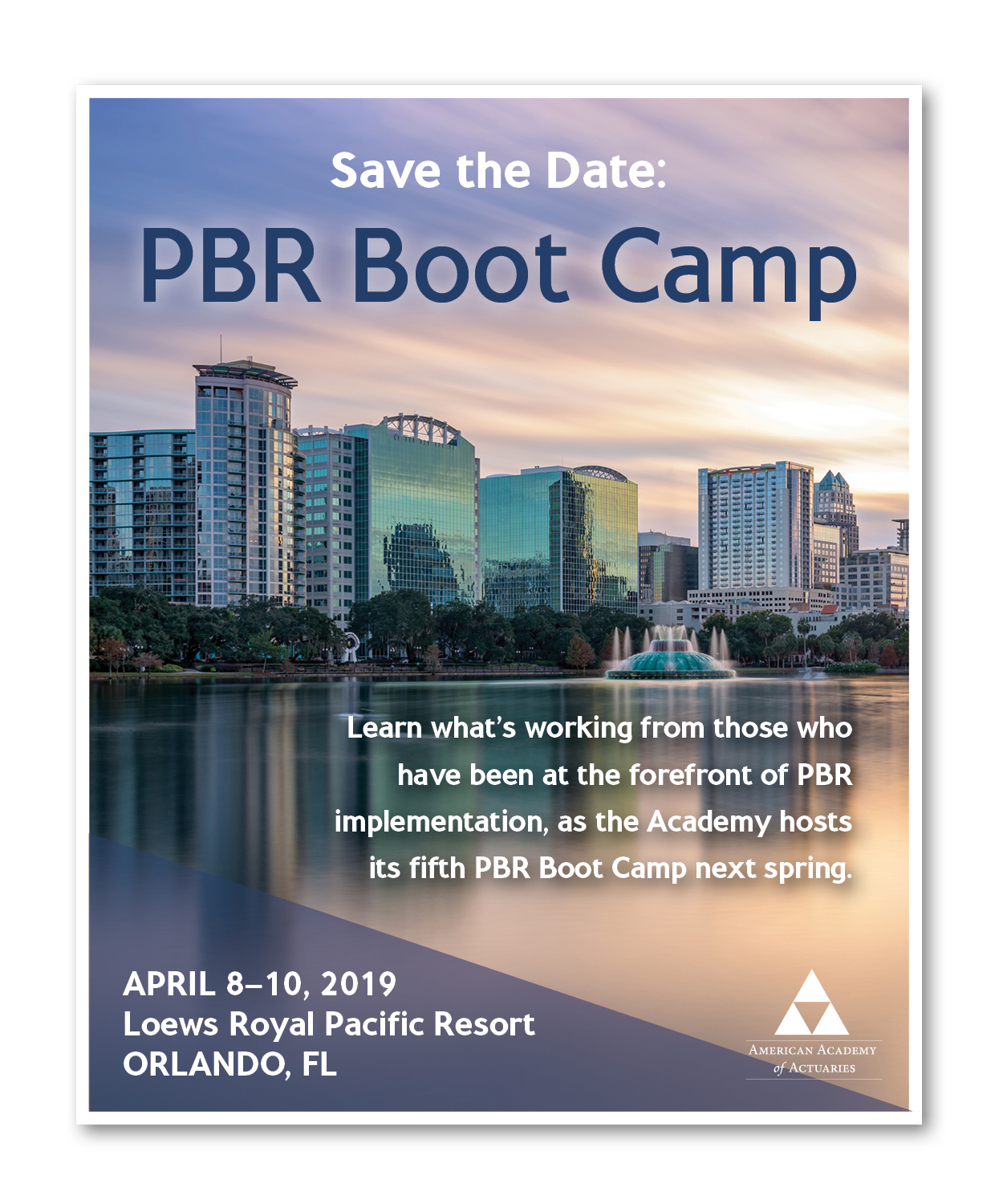 Phone: 202-223-8196