HealthCheck, Fall 2020

Q&A—The Academy's New Health Equity Work Group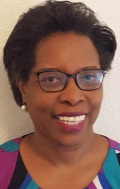 JamesThe Academy's Health Practice Council recently created the Health Equity Work Group. The formation of this work group was prompted by the COVID-19 pandemic and other recent events which have shined a light on some of the health inequities faced by minorities in the United States. HealthCheck did a Q&A with Work Group Chairperson Annette James on some of the key issues the new work group hopes to address.
"Health equity" might be a new term to many people. Can you start by first explaining what health equity is?
Defining "health equity" and related terms was one of the goals of a recent webinar sponsored by the Academy on health equity (see story, below). In it, work by the Robert Wood Johnson Foundation (RWJF) was cited—here is the definition it has come up with:
Health equity means that everyone has a fair and just opportunity to be as healthy as possible. This requires removing obstacles to health such as poverty, discrimination & their consequences—including powerlessness and lack of access to good jobs with fair pay, safe environments, and quality education, housing, and health care. For the purposes of measurement, health equity means reducing and ultimately eliminating disparities in health and its determinants that adversely affect excluded or marginalized groups.
Among related terms defined by RWJF include health disparities, which are the differences in health or in the key determinants of health that adversely affect marginalized or excluded groups, and social determinants of health, which are nonmedical factors such as employment, income, housing, transportation, child care, education, discrimination, and the quality of the places where people live, work, learn, and play, which influence health.
Why start an Academy Health Equity Work Group, and why now?
The Academy leadership has recognized the importance for the Academy to engage in the public discourse regarding health equity and public health concerns. The country is experiencing a heightened awareness of racial and ethnic inequities in many areas of our lives. The COVID-19 pandemic has also exposed significant long-established differences in health outcomes by race and ethnicity. People of color are more likely to be infected with the virus, to be hospitalized with it, and to die from it. Additionally, people of color are more likely to be uninsured, to not have a regular source of care, to not have had a health or dental visit in the past year, and to be in fair or poor health than their white counterparts. It is therefore timely for the Academy to join the health equity conversation.
Health equity is such a broad topic. What is the work group's mission, and how can it add value?
It is a broad topic. That's why we have decided to focus on the things that we believe that we can impact. Our charge is broken down into four parts:
Examine actuarial practice, data sources, and methods to assess the extent to which they may contribute to health disparities and recommend changes where appropriate. This includes asking ourselves tough questions such as:

Are there actuarial methodologies or modeling techniques that perpetuate disparities?
If the data needed to measure a specific variable is not available, is a proxy appropriate? What might an actuary consider when using such a proxy? Does the data used measure the intended items?
Does the use of historical data embed disparities in projections?
Are assumptions appropriately determined and applied?
What sorts of analysis can be performed to explicitly identify inequities?

Educate actuaries and other stakeholders on health equity issues;
Apply an equity lens to the Academy's health policy work; and
Identify areas where actuarial methods may be applied to contribute to improving health equity.
We hope that the work group's activities raise an awareness of health equity issues and encourage actuaries to actively apply a health equity lens to our professional work.
The group's work is just beginning. Can you talk a little more about specific projects the group will undertake?
Yes, we are currently getting organized. We have had three meetings so far, aimed at understanding the scope of the issues we need to tackle and the best approach to doing so. We are in the process of establishing four subgroups focusing on the following, each of which will include individuals from a wide variety of perspectives: benefit design, provider contracting, pricing, and population health to facilitate the investigation of specific topics in depth. We also acknowledge that this may be a fluid subject and we need to be nimble and adjust our approach as we move forward and identify specific areas that need more focused attention or a different way of addressing an issue. We plan to incorporate transparency and continuous communication into our work. Therefore, we plan on publishing a series of issue briefs, articles, and white papers as well as presenting webinars to communicate our findings and to give status updates. We are also reaching out to the regulatory community and other stakeholders that are exploring similar issues and can inform our collective perspective. For example, we hope to contribute to the National Association of Insurance Commissioners (NAIC), which recently established a special committee on race charged with exploring similar questions relating to the investigation of current practices or barriers that exist in the insurance sector that potentially disadvantage people of color and/or historically underrepresented groups.
We understand that some members may not be familiar with the concept of health equity, so our initial efforts will be directed at developing a list of questions that we can use to structure our investigation of actuarial practices.
This is a heavy lift that may take a while to complete. What is your timeline for the work group?
You are correct. We see this as a multiyear initiative and have identified four phases of our work. They are:
Phase I: Identify actuarial data sources and methodologies that may contribute to health inequity. We hope to accomplish this goal over the next several months, and the actual length of time for this phase may vary by topic. Each subgroup will investigate the actuarial practices that may contribute to health inequity for the specific topic on which they are focused.
Phase II: Where possible, assess the extent to which actuarial methodologies contribute to health disparities. The length of this phase may also vary depending on the topic. We also understand that quantification of the impact of actuarial practices and methodologies on health disparities may be difficult. However, this is what actuaries do, so I am optimistic.
Phase III: Explore options for addressing identified health disparities.
Phase IV: Identify areas in which actuarial methods can contribute to improving health equity.
How will you keep Academy membership apprised of what the group is doing, and how can interested members get more involved?
Communication is an important aspect of the work group's efforts. We are working with the Academy staff to identify the best ways to effectively communicate with Academy membership, encourage engagement on this important issue, and disseminate timely information. Over the longer term, we will provide frequent updates to the Academy membership, as well as to the regulatory and policy community, through issue briefs, articles, and webinars. In order to accomplish our goals, we need a broad cross-section of ideas and perspectives. Anyone interested in joining us should contact Academy Senior Health Policy Analyst Matthew Williams at williams@actuary.org.
Capitol Forum Webinar Looks at Health Equity Issues
The Academy hosted a Capitol Forum webinar, "Exploring Health Equity in a Time of COVID-19 and Beyond," on Sept. 14. A panel of health equity experts described and defined health equity, spoke to the drivers of health disparities, shared their insights related to data and quality measurement, innovative provider and payer models designed to meet individual- and community-level medical and nonmedical needs, and opportunities for cross-sector collaboration.
Presenters were Paula Braveman, founding director of the Center for Health Equity and professor of family and community medicine at the University of California San Francisco; David Nerenz, director emeritus of the Center for Health Policy and Health Services Research at the Henry Ford Health System; Tamarah Duperval-Brownlee, senior vice president and chief community impact officer at Ascension Health, and president and CEO of Ascension Providence Health System in Washington, D.C.; and Sandeep Wadhwa, chief health officer and senior vice president of market innovation at Solera Health. Academy Senior Health Fellow Cori Uccello moderated.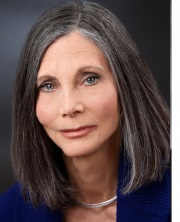 Braveman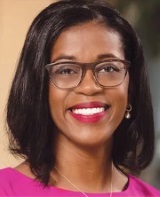 Brownlee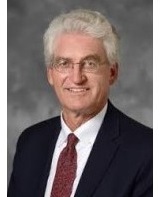 Nerenz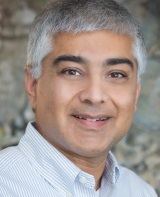 Wadhwa
Introducing the session, Uccello announced the Academy's new Health Equity Work Group (see Q&A, above). She cited statistics showing that people of color have been disproportionately affected by COVID-19 and that prior to COVID-19 fared worse across measures of coverage, access to care, and health outcomes. She also referenced a W.K. Kellogg Foundation and Altarum 2018 study highlighting the economic consequences arising from health disparities; an annual $135 billion economic gain would be achieved if health disparities were removed.
Braveman covered some of the definitional issues surrounding health equities. "When we're talking about equity, we're not talking about averages," she said. "We're talking about how those who are disadvantaged are faring relative to those who are more advantaged."
Nerenz offered an overview of data and quality measurement issues from the health care setting. He covered social determinants of health, which include individual- and community-level variables such as poverty, housing, and racial/ethnicity issues, as well as crime, pollution, and social services and public transportation. "It's not too tricky to imagine how these things ultimately affect health," he said.
Duperval-Brownlee discussed provider strategies to address individual and community needs. She talked about her experience with underserved populations in Washington, D.C., which included factors ranging from affordable housing and economic opportunity to poverty, homelessness, and literacy. The nation's capital "is rife with beds for health care access and a lot of providers, but just not the accessibility for those who have been either historically made vulnerable, excluded, or disenfranchised," she said.
Wadhwa provided a payer perspective on social determinants of health and health equity, saying he was encouraged by a growing momentum to address root causes of disparities, which can lead to premature morbidity and mortality.
"I think there's been a recognition that insurers and payers can help advance healthy lifestyles that are structured and evidence-based," with the Affordable Care Act's emphasis on preventive measures helping to that end, he said. "We're discovering that other populations can benefit from a lot of these supportive services that had previously not been part of private insurance or the Medicare program," Wadhwa said, adding that health systems are "really leaning into the providers, suppliers, and vendors to have equity plans and infuse their programs with expectations around addressing inequities."
In the Q&A, the presenters addressed medical versus nonmedical interventions. "I think what's exciting now is there are a lot of health systems that are doing this," Braveman said, referring to addressing social determinants of health.
Duperval-Brownlee described a "conundrum" of sorts, but said it is more a "both/and" than an "either/or" in terms of where to make investments on the individual or community level. In the COVID-19 pandemic, for example, government systems mobilized rapidly to help get people food. "The audience crossed all age groups, from the very young to super-elders where we saw these disparities," she said. "It behooved us to do it, because the consequences if we hadn't approached it immediately would have been rather tragic."
Regarding measuring outcomes, Wadhwa said he applauded the Academy's work on actuarial value around essential health benefits. Academy health groups "were leaders in that work, and I thought that assigning value associated with outcomes is a much more useful framework than [return on investment]."
Nerenz said "it's really important to have a detailed debate about what we want the health care system and its component parts to do." Part of that debate is what to expect from health plans and providers—"more carefully, or more definitely, than what we currently have," he said, which will allow the setting of expectations and developing measures to meet them.
Slides and audio are available for logged-in Academy members.
Academy Letter to NAIC Addresses Diversity and Inclusion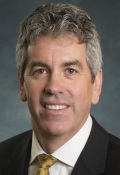 WilliamsAcademy President D. Joeff Williams sent a letter on behalf of the Academy to the National Association of Insurance Commissioners (NAIC) offering comments to NAIC's Special Committee on Race and Insurance.
"It is of the utmost importance for all stakeholders to engage in a public discourse on race, diversity, and inclusion in the insurance sector," the letter stated. "The Academy especially recognizes the need to acknowledge that there may be retrospective practices that could have a bearing on insurance-based disparities and to examine whether current practices perpetuate or exacerbate those disparities."
While noting the Academy fully shares the special committee's goals to examine the issues in its charges and work streams, with the committee's ambitious timeline to conclude its work by year-end, however, Williams wrote that it "may require more time to fully examine the range of issues involved."
He also cited the Academy's new initiative on health equity.
Uccello Presents at Brookings Health Panel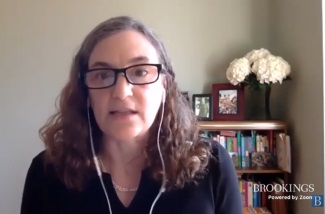 UccelloAcademy Senior Health Fellow Cori Uccello participated in a Sept. 23 Brookings Institution webinar panel discussion, "Health Care Price Regulation and Public Options: Assessing Approaches to Increasing the Public Role."
Uccello talked about the key design issues of developing a public option, in the context of the panel's discussion of three commonly discussed approaches to expanding the government's role in determining health care prices in private insurance markets: limits on out-of-network prices, comprehensive price regulation, and creating a public option.
"A big issue for a public plan is whether it's going to be on a level playing field with private plans" under the Affordable Care Act, she said.
Academy Annual Meeting and Public Policy Forum Is Just Around the Corner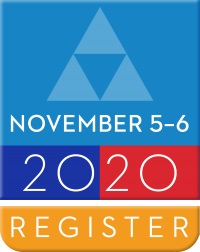 Time is running out to register for next month's Annual Meeting and Public Policy Forum, which will be a virtual event Nov. 5–6. The agenda includes high-profile keynote and plenary speakers, health practice-area breakout sessions (and breakouts for the other practice areas), a professionalism plenary session, the Academy's presidential transition and presentation of the Academy service awards, and of course plenty of opportunities for continuing education.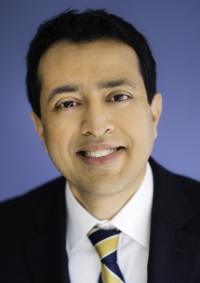 ParekhNew to the agenda is Anand Parekh, M.D., chief medical advisor for the Bipartisan Policy Center (BPC), who will speak at the closing public policy plenary session on Nov. 6, focusing on the COVID-19 response. Formerly with the U.S. Department of Health and Human Services, he has led the BPC's efforts since 2015 on a variety of health-related public policy issues.
Other agenda highlights include:
Nov. 5, just two days after Election Day, will lead off with insights from Charlie Cook of the Cook Political Report, the source of the best-known independent and nonpartisan analysis for elections and campaigns. He will tell us how the results and trends Election Day reveals for the House, the Senate, governors, and the presidency came together.
Nov. 6 will kick off with remarks from presidential historian and nationally recognized author Michael Beschloss. He will help us understand the meaning of the results and trends Election Day reveals against the backdrop of the American presidency.
Florida Insurance Commissioner David Altmaier, president-elect of the National Association of Insurance Commissioners (NAIC), will present a Nov. 6 plenary session to discuss the NAIC's initiative on race and insurance and the outlook for NAIC in the time of COVID-19. He serves as the co-chair of NAIC's Special Committee on Race and Insurance.
Sheila Bair, who was chairman of the Federal Deposit Insurance Corporation (FDIC) during the 2007–2008 financial crisis and is the founding chair and current member of the Systemic Risk Council, will deliver a keynote address that will set the stage for the Nov. 5 professionalism plenary panel discussion on uncertainty.
Following are the health practice-areas sessions (all times EST)—for more detail and to see all practice-area topics and times, click here.
"A Tour of Health Care Funding Around the World" (Nov. 5, from 1:45 to 3 p.m.)—This session will present our findings, reviewing how global health care systems are different and similar. In addition, details of specific country funding schemes will be explored.
"COVID-19 and the Future of Health Care Delivery and Payment" (Nov. 6, from noon to 1:15 p.m.)—This session will explore whether COVID-19 will result in long-term changes to health care delivery and payment.
"Regulating the Health Insurance Markets: What's New for 2021" (Nov. 6, from 2 to 3:45 p.m.)—Panelists will discuss the latest regulatory changes affecting coverage in the Affordable Care Act marketplaces, Medicare, and Medicaid.
Webinar Looks at ASOP No. 6 Practice Note Exposure Draft
Members of the Health Practice Council's ASOP No. 6 Practice Note Work Group presented at the Academy's Sept. 17 webinar, "Practice Note on ASOP No. 6: A Discussion of the Exposure Draft."
The presenters—Jim Rizzo, chairperson of the work group; and work group members John Bartel; Colleen O'Malley Driscoll; Piotr Krekora; John Schubert; Jim Whelpley; and Dale Yamamoto—offered perspectives on the July exposure draft of a practice note on ASOP No. 6, Development of Age-Specific Retiree Health Cost Assumptions for Pooled Health Plans, Including Applications to Non-Pooled Health Plans, to provide information for actuaries valuing retiree health benefit plans.
Presenters noted that much of the practice note applies to all retiree group health benefit valuations, and not just pooled health plans, and that it provides examples of practical methods to develop age-specific health costs. The comment period on the exposure draft closed on Sept. 30. Webinar slides and audio are available free to Academy members.
Editor's note: Schubert did a deep-dive Q&A on the practice note exposure draft in the summer issue of HealthCheck.
NAIC Working Group Request on RBC Formula
The NAIC'S Health Risk-Based Capital (E) Working Group in September agreed to a request of the Academy's Health Solvency Subcommittee for analysis to incorporate investment income into the underwriting risk component of the health risk-based capital (RBC) formula.
Academy Featured in Nationally Syndicated Story on Health Costs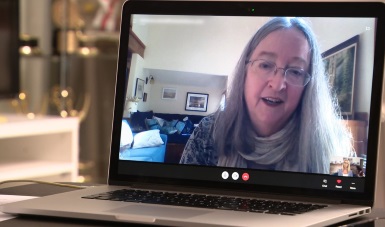 OwenHealth Practice Council member Rebecca Owen shared comments on the costs of the COVID-19 pandemic in the nationally syndicated "Spotlight on America" TV segment. In the story, which focused on a patient whose insurance to date covered all but $3,000 of a $1.1 million hospitalization, Owen shared that systemic cost impacts of COVID-19 are complex, potentially impacting not just premiums but also costs of publicly funded health insurance, while costs for longer-term conditions will also be a factor. More than 43 television stations and one radio station aired the story.
Two Academy Health Practice Council work groups presented to the NAIC in August.
The Long-Term Care (LTC) Valuation Work Group gave a presentation to the NAIC's LTC Actuarial (B) Working Group on the work group's progress on the NAIC's requests that the work group develop a replacement mortality table for LTC active life reserves, develop a replacement lapse table, and consider developing tables for valuation on total lives basis as well as active lives basis.
Health Care Receivables Work Group
Kevin Russell, chairperson of the Health Care Receivables Factors Work Group, participated in a discussion with the NAIC's Health Risk-Based Capital Working Group on the Exposure of Health Care Receivable Guidance.
LTC Report Cites Academy Comments
A report from the Federal Interagency Task Force on Long-Term Care Insurance cited the Academy's comments regarding regulation of LTC insurance. The Academy was invited to meet with the task force during its deliberations.
Copyright © 2020 American Academy of Actuaries. All Rights Reserved.
1850 M Street NW, Suite 300, Washington, DC 20036
www.actuary.org

Phone: 202-223-8196