This Week: July 10-14, 2017
Printer-friendly version
Read the latest news from the Academy.
Recent Academy Activity, July 10–14, 2017
Issue Brief Looks at Premium Drivers; Risk Pools FAQs Released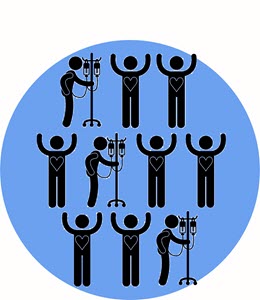 The Individual and Small Group Markets Committee published an issue brief, Drivers of 2018 Health Insurance Premium Changes, providing an overview of the general factors underlying premium rate setting and highlighting the major components driving Affordable Care Act (ACA) premium changes in 2018.
Separately, the Health Practice Council on Friday released a new policy paper highlighting several frequently asked questions on risk pooling—how it works in the current individual market, and how proposed changes to the use of risk pooling may affect premiums.
PPC Issue Brief Assesses Solvency of Pension Plans
The Pension Practice Council published an issue brief, Assessing Pension Plan Health: More Than One Right Number Tells the Whole Story, which explores various methods to measure the financial health of pension plans. Among its findings are that a single number often cannot comprehensively address an issue as complex as the obligation or funded status of a pension plan; the availability of multiple measurements can lead to a more robust understanding of the situation and more well-reasoned conclusions; the purpose, framework, and underlying assumptions used are critical when interpreting available information; and understanding that there is more than one right number is an essential step toward engaging in critical issues of retirement security.
Volunteer Survey Closes Today
The Academy's annual volunteer survey continues through the end of the day today, July 14. Take advantage of this opportunity to express your interest in joining those volunteers who develop our valuable analytical input to diverse stakeholders—including, for example, material on health care reform, flood insurance, and principle-based reserving—and to join your colleagues in service to the Academy, the profession, and the public by delivering independent, objective, and nonpartisan information to policymakers. If you have any questions about volunteering or about the survey, please email volunteersurvey@actuary.org or call 202-223-8196. Take the survey today, or visit the members-only section of the Academy's website.
Next Week—Watch for an Academy Election Email
Academy members will receive an email next Friday, July 21, from Intelliscan, our election vendor, announcing that information regarding election of regular directors for the Academy Board will be sent soon thereafter. The email will come from academy2017@intelliscaninc.net; please add this address to your safe senders list and/or check your junk-mail folder after July 21 to make sure you have received it. We encourage members to take part in electing the newest leaders of the Academy who will help us fulfill our mission to serve the public and the U.S. actuarial profession.
Call for Volunteers—Financial Reporting Committee
As occurs throughout the year, in addition to the annual Volunteer Survey noted above, Academy Committees with specific or short-term needs also seek immediate help from additional volunteers. The Financial Reporting Committee is currently looking for volunteers to work on a variety of upcoming projects related to the International Accounting Standards Board's recent release of IFRS 17–Insurance Contracts. The committee will be creating a cross-practice work group that will be charged with planning and executing a variety of initiatives, including webinars and possible work products related to the IFRS 17 release. If interested, please contact Nikhail Nigam, policy analyst for risk management and financial reporting matters, at nigam@actuary.org.
Alerts
Upcoming Events
Public Policy Activities
Recently Released
In the News
Note: Some links in this email go to external websites and may require registration. The Academy is not responsible for the content of these websites. Links may expire.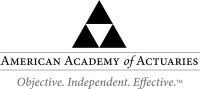 PLEASE DO NOT REPLY TO THIS EMAIL. THIS EMAIL ADDRESS IS NOT MONITORED.
If you would like more information or to contact the Academy, please visit us at www.actuary.org/content/about-us
Follow the Academy on Facebook, LinkedIn, and Twitter.
Rather not receive Academy emails? Unsubscribe by emailing membership@actuary.org.
---
1850 M Street NW • Suite 300 • Washington, DC 20036 • 202.223.8196 • www.actuary.org
Copyright 2017 American Academy of Actuaries. All rights reserved.