This Week: Oct. 23-27, 2017
Read the latest news from the Academy.
Recent Academy Activity, Oct. 23–27, 2017
Professionalism Webinar: The Great Assumptions Debate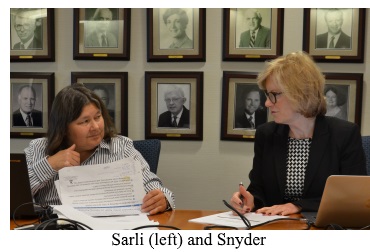 The Academy hosted a professionalism webinar Thursday that was attended by more than 2,000 people. "The Great Assumptions Debate" looked at issues following the Actuarial Standards Board's (ASB) approval late last year of an exposure draft of a proposed actuarial standard of practice (ASOP), Setting Assumptions. Assumptions lie at the heart of nearly every actuarial assignment, but ASOPs provide only limited guidance for setting assumptions. The ASB received 45 comment letters on the exposure draft—significantly more than for most drafts—from actuaries in every area of practice.
Webinar presenters ASB member Barbara Snyder, ASB Assumptions Task Force Chairperson Maria Sarli, and ASB General Committee member Ralph Blanchard examined key issues raised in the comment letters. Director of Professionalism and Academy General Counsel Paul Kollmer-Dorsey moderated the webinar; slides and audio are available for members free of charge.
ASB Adopts Two ASOPs on Pension Risk and Principle-Based Reserves for Life Products
The ASB recently adopted ASOP No. 51, Assessment and Disclosure of Risk Associated with Measuring Pension Obligations and Determining Pension Plan Contributions, and ASOP No. 52, Principle-Based Reserves for Life Products under the NAIC Valuation Manual. ASOP No. 51 will be effective for any actuarial work product with a measurement date on or after Nov. 1, 2018, and ASOP No. 52 will be effective for valuation dates on or after Dec. 31, 2017.
Annual Meeting—New Plenary Session: Journalists' Panel on Health Policy
The Academy announced this week that a panel of journalists—composed of some of the country's top health policy reporters—will discuss the latest health care policy developments in a plenary session at the Academy's Annual Meeting and Public Policy Forum next month in Washington. They will discuss how they sift through and interpret the information, and provide perspectives on how health care policy is reported. Julie Rovner, chief Washington correspondent for Kaiser Health News, will moderate the panel, which will include The Wall Street Journal health reporter Stephanie Armour and Joanne Kenen, executive editor, health, for Politico.
The Annual Meeting and Public Policy Forum will be held Nov. 14–15 in Washington; the health plenary session will be on Wednesday morning, Nov. 15. See the full agenda and register today.
Professionalism Outreach
Public Policy Activities
Alerts
In the News
Note: Some links in this email go to external websites and may require registration. The Academy is not responsible for the content of these websites. Links may expire.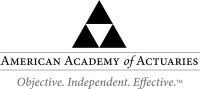 Follow the Academy on Facebook, LinkedIn, and Twitter.

---
1850 M Street NW • Suite 300 • Washington, DC 20036 • 202.223.8196 • www.actuary.org
Copyright 2017 American Academy of Actuaries. All rights reserved.