Casualty Quarterly, Summer 2021

Q&A—Workers' Comp, Opioids, and COVID-19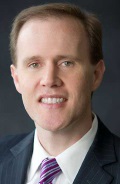 JonesThe Academy's Workers Compensation Committee is looking at the issue of the potential impacts of COVID-19 on the opioid epidemic. The opioid epidemic has been a public health issue for most of this century—before, during, and potentially after the COVID-19 pandemic. Casualty Quarterly did a Q&A with Derek Jones, a member of the committee who is leading some of its efforts on the issue.
The opioid epidemic has been in the news the last decade and many are well aware of the dangers of opioid addiction. How did the opioid epidemic affect the workers' compensation space prior to the COVID-19 pandemic?
The opioid epidemic has added significant cost to the workers' compensation system. Many injured workers developed addictions to opioids, which delayed a successful return to work and increased indemnity costs. Perhaps more significantly, opioids drove an increase in the medical spend for workers' compensation—opioids represent a large portion of medical costs as the cost of a claim with opioid prescriptions is much higher than a claim without opioids.
There are "before, during, and after" timelines of the opioid epidemic vis-à-vis the COVID-19 pandemic. Where are we now, or even later this year—are we moving from COVID to post-COVID?
We are definitely moving into the post-COVID period, but we are not fully there yet. COVID-19 variants—most notably the Delta variant—continue to emerge and have added uncertainty for employers and workers about when it will be truly safe to return fully to "normal operations." In recent months, however, we have seen increased access to many key health care resources (e.g., drug and alcohol rehabilitation facilities) that help to reduce opioid dependency.
Some states have proposed or enacted legislation to expand the presumption of benefits, which it states represents a significant potential exposure for insurers, as the cost of the COVID-19 claims was not explicitly considered in premium policies that cover 2020 claims. Can you expand on or summarize this?
Presumption laws are intended to facilitate workers' compensation benefits for certain workers. The recent legislation was aimed at protecting first responders, whose work is so critical for the public good—if a health care worker contracted the coronavirus, it is presumed they became sick on the job and thus should receive workers' compensation benefits. Pandemic losses were not reflected in the past claims experience used to determine workers' compensation rates for 2020, so a concern for insurers is that pricing for policies effective in 2020 would not reflect a sufficient provision for this exposure.
There's been a noted increase in telemedicine during COVID-19, and the attendant increases in potentially more opioid prescriptions as a result of social-distancing measures. What's the outlook for telemedicine related to opioids looking forward?
Historically, health care providers were not permitted to prescribe controlled substances via telemedicine. During the COVID-19 public health emergency, authorized prescribers were allowed to prescribe controlled substances via telemedicine, without the need for an in-person medical visit. However, data is emerging that 2020 will be a challenging year for opioid overdoses, likely erasing much of the recent progress we have seen from the CDC in terms of declining overdose deaths. Looking forward, telemedicine presents an opportunity to increase access for injured workers to medication-assisted treatment (MAT), which has been shown to be very effective in reducing the risk of death from opioid abuse.
Can you offer anything in particular actuaries could do, in their practice or via Academy volunteer work?
Actuaries can continue to build models used to predict which claimants reflect the greatest risk of developing opioid use disorders—this information can be used by the claims department and the actuarial reserving team to determine appropriate reserve estimates for financial reporting. Identifying the trends in claim frequency and severity will also help in both reserving and pricing exercises. More broadly, actuaries who collaborate in groups such as the Academy's Workers' Compensation Committee can review trends and highlight recent developments to reinforce or redirect efforts intended to reduce the impact of opioids on the workers' compensation system.
Automobile Insurance Committee Releases Brief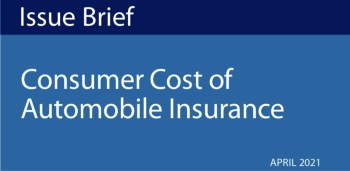 The Automobile Insurance Committee released an issue brief on the development and pricing of automobile insurance.
Key points from the issue brief include:
increased availability of data and technology has advanced pricing sophistication over the years, resulting in lower premiums paid by many consumers.
consumers can impact the price they pay for automobile insurance based on factors such as how safely they drive, deductibles they select, or types of automobiles they operate.
Committee Comments to Treasury, FIO
The Automobile Insurance Committee also sent comments to the U.S. Department of the Treasury and the Federal Insurance Office's (FIO) request for information regarding FIO's future work relating to monitoring the availability and affordability of automobile insurance.
Academy Statement Regarding CAS Rescinded Ratemaking Principles
Following a Casualty Actuarial Society (CAS) statement in early April regarding the CAS Board's response to their members' and regulator feedback on their decision to rescind the CAS Statement of Principles on Ratemaking, Academy President Tom Campbell issued an Academy statement, noting the "Academy has issued and will continue to produce resources that will be useful to our members, the regulatory community, and the public that touch on P/C insurance ratemaking considerations, such as bias in data, assumptions, and models"—but that practice notes are "not intended to provide interpretations of actuarial standards of practice, nor are they meant to be a codification of generally accepted actuarial practice."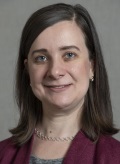 CavanaughCPC, Life Practice Council Comment to NAIC Special Committee
Lauren Cavanaugh, vice president, casualty, and Laura Hanson, vice president, life, co-presented verbal comments to the NAIC's Special (EX) Committee on Race and Insurance regarding proposed charges being considered by the committee. Their remarks addressed property/casualty and life workstream concerns addressed in comment letters previously submitted by Academy President Tom Campbell in April and May.
Academy Assists NAIC in CASTF Predictive Analytics Series
Academy volunteers and staff facilitated development of the presentations for a virtual education series sponsored by the NAIC's Casualty Actuarial and Statistical Task Force (CASTF) in June. The seven sessions were part of CASTF's Predictive Analytics "Book Club" series held in late June in conjunction with the NAIC's Insurance Summit to facilitate regulator training and the sharing of actuarial expertise on data analytics and the use of complex models. Presentation topics included catastrophe modeling, ethics in analytics, big data and modeling, regularization methods, generalized additive models, tree-based models, and territory methods.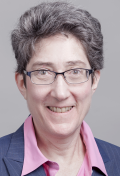 SlotzickLisa Slotznick Named COQ Vice Chairperson
Lisa Slotznick, a past Academy vice president, casualty, is the new vice chairperson of the Committee on Qualifications (COQ), to assist Chairperson Katie Campbell. Slotznick—a 2015 recipient of an Academy Outstanding Volunteerism Award—has been serving as a member of the COQ and is a member of the Actuarial Standards Board's ASOP No. 41 Task Force.
P/C RBC Committee Presents to NAIC
David Traugott, chairperson of the Academy's Property and Casualty Risk Based Capital (RBC) Committee, presented an update on P/C RBC underwriting factors experience to the NAIC's P/C RBC (E) Work Group. The presentation included time management, context for the report, results, methodology, and analysis of change. Traugott also provided a status report to the NAIC's P/C RBC (E) Work Group at the group's July 22 meeting.
COPLFR Comments to NAIC Blanks Committee
The Committee on Property and Liability Financial Reporting (COPLFR) sent a comment letter to the NAIC Blanks Working Group and a companion comment letter to the Casualty Actuarial and Statistical (C) Task Force on proposed changes to P/C annual statements. The letter addressed such areas as definition of exposure, calendar date alignment, and existing alternative data sources. COPLFR Chairperson Derek Freihaut provided brief verbal summary of the letters during the Blanks Working Group call on July 22.
ACI Down Slightly in Latest Five-Year Average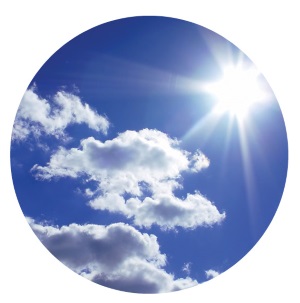 The Actuaries Climate Index (ACI) five-year moving average fell for the first time since 2017, according to the latest release that includes fall 2020 data. The five-year moving average now sits at 1.22 relative to an average of zero during the 1961–1990 reference period.
"The five-year average declined because the latest seasonal measure of changes in weather extremes and sea level replaced an even higher seasonal value from the fall of 2015 that cycled out of the calculation of the average," said Doug Collins, chair of the Climate Index Working Group.
The ACI is sponsored jointly by the Academy, the Canadian Institute of Actuaries, the Casualty Actuarial Society, and the Society of Actuaries. Read the news release.
Save the Date—The Academy's 2021 Annual Meeting and Public Policy Forum will be held on Nov. 4–5 at the Fairmont Hotel in Washington, D.C. The agenda will include practice-specific breakout sessions for all practice areas and plenaries that cover critical issues relevant to actuaries in all practice areas, along with opportunities to discuss these issues directly with policymakers, subject matter experts, and Academy leaders. Registration will open in August.
Academy Annual Volunteer Survey Deadline: July 30—The Academy's Annual Volunteer Survey is your chance to raise your hand and serve the profession. If you would like to join your colleagues in volunteering at the Academy, please take the survey by logging in to the member section of the Academy website. The survey will close on July 30. If you have any questions about volunteering or the survey, please contact the Academy's director of membership, Kasha Shelton, by email at volunteersurvey@actuary.org.
Is Your Academy Member Profile Up to Date?—Collecting, maintaining, and analyzing various demographic information allows the Academy to better understand its membership specifically and the U.S actuarial profession in general. In recent years, the Academy has expanded the type of information requested and compiled, including allowing members to add another area of practice to their profile, ethnicity, and specializations within their practice area. If you haven't updated your member profile recently, please take a few minutes to make sure your information is current by visiting the "Update My Profile" section of the member section of the Academy website to review and add this optional additional information. If you need assistance in reviewing, updating, or adding specific demographic information to your Academy member profile, contact membership@actuary.org.
Copyright © 2021 American Academy of Actuaries. All Rights Reserved.
1850 M Street NW, Suite 300, Washington, DC 20036
www.actuary.org

Phone: 202-223-8196