Life Perspectives, Spring 2021
Spring 2021
Vol 4 | No. 2
By Donna Claire, chairperson of the Life Practice Council's (LPC) PBR Implementation Work Group, and lead drafter of the just released VM-22 In Brief.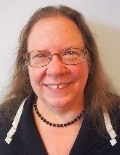 ClaireThe recently published VM-22 In Brief document is a summary of the changes made by the National Association of Insurance Commissioners (NAIC) regarding the interest rates to be used on single premium immediate annuities (SPIAs) and similar products. A group of Academy volunteers under the auspices of the LPC wrote the VM-22 In Brief document to answer some questions actuaries have had as to what products these changes apply to and how VM-22 fits into the principle-based reserving (PBR) framework.
Some background: In most states, the current VM-22 applies to contracts providing fixed income payment streams after Dec. 31, 2017. This includes traditional SPIAs; it also includes fixed-income payout streams from other contracts such as settlement options or guaranteed living benefits associated with deferred annuity contracts once the contract funds are exhausted.
The change as provided in VM-22, effective Jan. 1, 2018, was needed because the interest rates formula that had been applicable to these products was last updated in 1986, when interest rates were very different (e.g., 7.5% 10-year Treasuries) than they are today. The change was made to better match the investments insurance companies make for such products, thereby better aligning the reserve interest rates with the assets the company earns. There had developed a greater disparity between the interest rates that could be earned versus the interest rates that were used to calculate the reserves, and regulators felt it was important that the reserve interest rates better reflect current rates at issue. Now the reserve interest rates at issue are updated quarterly, rather than annually, reflecting the current risk-free rate, investment spreads, and defaults. For jumbo products ($250 million or more), the interest rates are even more reactive, being determined daily.
The changes made to the interest rates are "in the spirit of PBR," in that the new interest rate formulas better align the assets backing the reserves for these payout streams. However, it is not yet a full-blown PBR reserve methodology—there is an ongoing project to develop a PBR methodology for non-variable annuities (the Academy's Annuity Reserves and Capital Work Group is heavily involved with this development), which, depending on the progress of that work, could be effective by 2023.
The interest rates can be found in "Current Tables" in the NAIC PBR Data webpage (under the VM-20 / VM-21 / VM-22 tables section).
Work Group Provides Summary on PBR, VM-22
The Annuity Reserves and Capital Work Group submitted a summary of the differences between the Academy-proposed non-variable annuity PBR framework proposal exposed by the NAIC's VM-22 Subgroup in October 2020 and the current framework for VM-21 (variable annuity PBR).
Still Time to Register for June Virtual PBR Boot Camp
The Academy's Virtual PBR Boot Camp is right around the corner—there's still time to register for this event that will cover a full range of topics designed especially for those who may be relatively new to principle-based reserving (PBR). The agenda will provide comprehensive information on PBR requirements now that PBR is fully implemented and an opportunity to earn valuable continuing education credit (CE) in a convenient format.
Interested in a particular topic? Take advantage of our daily rates which allow you to attend the session with content relevant to you and your work. Working with a team? Take advantage of our group rates. The seminar will take place June 7–9. Register now.
LHQ Seminar Returning to Nation's Capital in November
Registration is open for the Academy's Life and Health Qualifications Seminar, which will be held this year in Arlington, Va. (outside Washington, D.C.) on Nov. 15–18. This always popular event delivers the highest-quality and most efficient way to obtain needed basic education or relevant continuing education (CE) credit necessary to qualify to issue actuarial opinions for either the National Association of Insurance Commissioners (NAIC) Life and Accident & Health (A&H) Annual Statement or the NAIC Health Annual Statement. Discounted registration rates are available through July 31—register today for the best rates.
Life Policy Webinar Covers NAIC Life Actuarial Issues, Economic Scenario Generator Update
The Life Practice Council (LPC) hosted "Academy Life Practice Webinar: Spring 2021 Policy Update" on May 5. Presenters were Mike Boerner, chairperson of the NAIC's Life Actuarial (A) Task Force (LATF), and Jason Kehrberg, chairperson of the LPC's Life Valuation Committee. Life Vice President Laura Hanson moderated.
Presenters discussed NAIC and LPC activity, including recent publications and resources, with Kehrberg giving a focused presentation on the latest developments on a proposed new NAIC Economic Scenario Generator (ESG) for use in regulatory reserve and capital calculations.
The Q&A covered amendment proposal form (APF) exemptions and the ESG. Hanson also reminded attendees of the upcoming PBR Boot Camp June 7–9, a COVID-19 life webinar on May 25, and said the Academy was planning a future life webinar on long-duration targeted improvements and disclosures for GAAP. Slides and audio are available free to logged-in Academy members.
COVID-19 Life Webinar Set for May 25
The Life Practice Council will present "The Impacts of COVID-19 on the Life Insurance Industry," which will look at the pandemic's impacts on the life insurance industry and explore the near- and longer-term effects on life insurance. Insurance industry experts will discuss their take on the impact of COVID-19 on financial results, explore COVID-19's impact on mortality experience, and consider possible impacts on life insurance operations including underwriting and pricing. Academy Senior Life Fellow Nancy Bennett will moderate the discussion. The webinar will be held on Tuesday, May 25, from noon to 1:30 p.m. EDT—register now.
Academy Submits Letter to NAIC Special Committee on Race and Insurance
Academy President Tom Campbell submitted a letter to the NAIC Special (EX) Committee on Race and Insurance on proposed charges regarding P/C and life insurance issues related to Workstream Three (property/casualty) and Workstream Four (life insurance and annuities).
ASB Adopts ASOP No. 11 Revision
The Actuarial Standards Board (ASB) adopted a revision of Actuarial Standard of Practice (ASOP) No. 11, now titled Treatment of Reinsurance or Similar Risk Transfer Programs Involving Life Insurance, Annuities, or Health Benefit Plans in Financial Reports. The ASOP provides guidance to actuaries when performing actuarial services with respect to financial reports that reflect reinsurance programs that involve life insurance, annuities, or health benefit plans. It is effective for actuarial services performed in connection with financial reports issued on or after Dec. 1, 2022.
LPC Work Group Comments on Colorado Bill
The Academy sent casualty, health, and life practice-area letters regarding Colorado Senate Bill 21-169, legislation to prohibit unfair discrimination in insurance. The letters include one from the Life Practice Council's Life Underwriting and Risk Classification Work Group, which highlights the actuarial and consumer impact of limiting underwriting flexibility.
Bennett Testifies Before Texas House Insurance Committee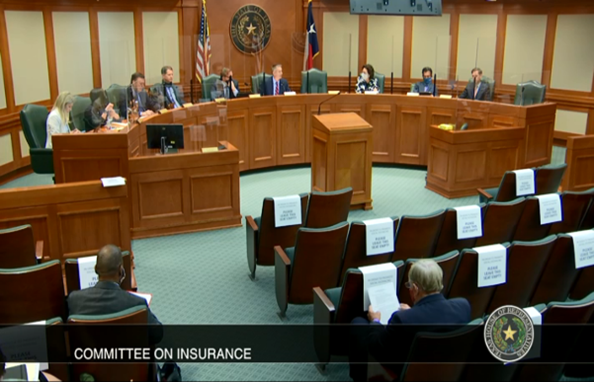 Senior Life Fellow Nancy Bennett testified virtually before the Texas House Committee on Insurance during a March 2 informational hearing. She gave an overview on the Academy's mission and the actuarial profession's role in insurance across practice areas. She also addressed the significance of actuarial professionalism and the role of the actuary in public policy.
"Actuaries are a knowledgeable and valuable resource to regulators and policymakers as they develop laws, regulations, and rules for the insurance and retirement industries," Bennett told the committee.
Her remarks highlighted the Academy's work on the increased use of big data in insurance underwriting, artificial intelligence, and other ways to enhance efficiency and COVID-19 implications for automobile insurance, business interruption insurance, and how the pandemic could affect 2022 health insurance premiums. .
Other witnesses including officials with the Texas Department of Insurance presented from various perspectives on such matters including the state's February snowstorms and power-grid outages.
Life Work Groups Comment to NAIC
Several Life Practice Council work groups commented to the NAIC:
The C1 Work Group submitted a comment letter to NAIC's Life Risk-Based Capital (LRBC) Working Group, including an update to previously proposed base bond factors and companion portfolio adjustment formula to reflect corporate tax rates enacted by the Tax Cuts and Jobs Act of 2017 for the LRBC formula.
The C1 Work Group also submitted comments to the LRBC Working Group on the exposed Jan. 21 proposal to restate the capital requirements for real estate in the LRBC formula.
The Economic Scenario Generator (ESG) Work Group sent a comment letter to the NAIC's Life Actuarial Task Force regarding its recent ESG exposures.