Casualty Quarterly, Spring 2023

Q&A—P/C Issue Brief Addresses Bias Issues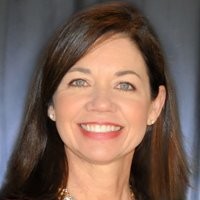 Kent
A recent P/C issue brief, Approaches to Identify and/or Mitigate Bias in Property and Casualty Insurance, offers an incisive look at this important issue.
Produced by the Casualty Practice Council's Committee on Equity and Fairness (formerly the Racial Equity Task Force), the issue brief's key points include:
Concerns about potential unintended bias in insurance practices have escalated in recent years, especially for P/C lines, and there is increasing activity in legislation and regulation in this area;
There are many approaches that might be used to identify and address bias; and
Several principles can be considered that might assist regulators in the selection of suitable methodologies.
Casualty Quarterly spoke with Susan Kent, vice chairperson of the committee, about the topics raised in the issue brief.
What kind of feedback, if any, has the committee received on the issue brief—and the issue—from the NAIC or other stakeholders?
While we have yet to receive feedback on the issue brief from stakeholders, we have been in recent discussions with several including the NAIC, the District of Columbia, and Colorado. [See related stories, below.]
As noted, several states—including Colorado, which the CPC and the Academy's Health Practice Council and Life Practice Council commented to in March—have explored legislative or regulatory initiatives to address bias. What are some of the key takeaways in these initiatives or proposals going forward?
One takeaway from various states addressing bias is that there is an increasing awareness among states regarding the importance of identifying whether there is bias, which has led to a demand for insurance companies to employ a data-driven approach for detecting bias. However, there remains a lack of agreement on the exact definition, detection, and remediation of bias. While the regulation regarding the implementation of the law in Colorado is still under development, Colorado appears to be taking a governance approach, which includes a requirement that carriers demonstrate that external variables and models using external variables are not unfairly biased. Given current discussions, the regulation may not prescribe a particular methodology. Many stakeholders express that their concern starts with outcomes rather than individual variables; that is, the investigation should begin with determining if the outcomes are unfairly biased and proceed from there.
The issue brief notes the importance of actuarial standards of practice (ASOPs) in guiding actuaries, and reminds us that any laws or regulations take precedence over ASOPs in case of a conflict. How might this display itself in a practical sense, even generally?
Generally, we are reaffirming that in the event of a conflict between laws or regulations and standards of practice, the law or regulation would take precedence. For example, ASOP No. 12 says that "Rates within a risk classification system would be considered equitable if differences in rates reflect material differences in expected cost for risk characteristics." However, if a law is passed disallowing the use of a rating variable that reflects material difference, actuaries will follow the law.
The brief notes there's a difference between "disproportionate" versus "disparate" impact, including in NAIC definitions of the former, and cites a Casualty Actuarial Society paper that explores such definitions. Can you add anything on the importance of this distinction?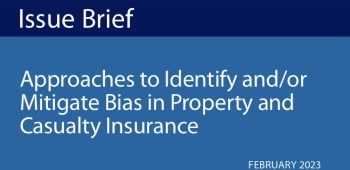 Disparate impact is a specific legal term that pertains to discrimination, whereas disproportionate impact is a more general term. In an insurance ratemaking context, we define disproportionate impact in the following way: A variable has a disproportionate impact on a protected class if after adjusting for distributional differences in other variables, the rates for a particular protected class are higher or lower from other categories of that variable. As mentioned above, disparate impact has a well-defined meaning in the legal field, and determining a disparate impact requires a multi-step process answering questions of whether or not a practice has a discriminatory effect, if there is a relationship between that practice and a legitimate interest, and if so, can that interest be served by a less discriminatory practice.
The distinction between these two terms is important as "disproportionate impact" can be reviewed by actuaries, the industry, regulators, and other stakeholders apart from the legal concepts, which can differ by jurisdiction and can differ over time.
With insurance practices becoming more complex there is increased scrutiny from policymakers, consumers, carriers, and others on data collection and technology. What are some of the big-picture takeaways here?
There are many concerns including protecting consumers' data, privacy, and ensuring the accuracy of the underlying data. Complex modeling techniques, including AI, are raising many questions, and the lack of transparency is a concern. Vendors and carriers want to protect their proprietary variables and models, while regulators and consumers are concerned with whether data is protected and accurate and ensuring that the use of models does not result in unfair discriminatory practices.
While data collection and technology have the potential to improve insurance practices, it is crucial to remain vigilant and proactive in addressing potential biases that could arise. Insurers, regulators, and consumers all have a role to play in ensuring that insurance practices are fair, transparent, and non-discriminatory.
Issue Brief Examines Medical Marijuana in Workers' Compensation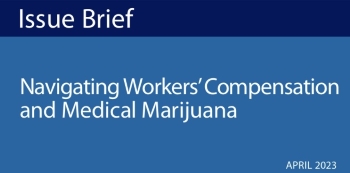 The Workers' Compensation Committee released an issue brief, Navigating Workers' Compensation and Medical Marijuana, providing an overview of medical marijuana laws and court cases—and the impact they have on the workers' compensation system—to help actuaries navigate the complicated legal landscape.
Key points include:
Medical marijuana can impact workers' compensation before, during, and after a workplace injury.
Workers' compensation actuaries should work closely with claims professionals to understand the potential implications of medical marijuana laws on their projections.
There is significant complexity involved with:

The interpretation of workers' compensation law when medical marijuana use intersects with workers' compensation claims; and
Research on medical marijuana use, reimbursement of claims, and treatment options.
Save the Date—Seminar on Effective P/C Loss Reserve Opinions Set for December
Save the date for the 2023 Seminar on Effective P/C Loss Reserve Opinions, which will be held Dec. 4–5 in Charlotte, N.C. The annual seminar is designed for property/casualty actuaries who prepare or assist with preparing National Association of Insurance Commissioners (NAIC) annual statements of actuarial opinion on P/C loss reserves. Called the "Best seminar of the year—if you're not attending, you're missing the best CE you will ever get," the seminar will provide the latest information about regulations and standards that apply, and will help you gain an understanding of regulatory perspectives and expectations. Registration will open in June.
CLRS Set for September—The 2023 Casualty Loss Reserve Seminar, jointly sponsored by the Casualty Actuarial Society and the Academy, is set for Sept. 11–13 in Orlando, Fla. Click here to enter your email to be notified when registration opens.
Academy Co-Hosts Climate Webinars With NOAA, NSF
The Academy hosted two climate modeling webinars as part of a webinar series held cooperation with the National Oceanic and Atmospheric Administration (NOAA) and the National Science Foundation (NSF), and will host a third in May.
The series, designed to foster a conversation about the intersection of catastrophe and climate modeling, is designed to bring together actuaries, other risk managers, and catastrophe and climate modelers from government, industry, and academia to discuss regulatory and industry needs, and to identify ways in which closer collaboration among modelers might make it possible to better meet those needs.
The third webinar is scheduled for May 15; click here for information and to register.
Casualty Volunteers Present to NAIC

Academy volunteers and representatives gave presentations and engaged with stakeholders and regulators at the National Association of Insurance Commissioners' (NAIC) Spring National Meeting in Louisville, Ky.
At NAIC's Casualty Actuarial and Statistical (C) Task Force (CASTF) virtual meeting—held in advance of the national meeting—Casualty Practice Council (CPC) Vice Chairperson Dee Dee Mays and Committee on Property and Liability Financial Reporting (COPLFR) Chairperson Stephen Koca presented on behalf of CPC and COPLFR on recent publications and future work products and events expected out this year.
Ronald Wilkins, vice chairperson of the Property and Casualty Risk-Based Capital (RBC) Committee, presented preliminary results to NAIC's Property and Casualty RBC (E) Working Group to recalibrate the reserve and premium risk charges—notably, for investment income.
Practice Councils Comment to Colorado Division of Insurance
The Casualty Practice Council, along with the Life Practice Council and Health Practice Council, submitted a joint comment letter to the Colorado Division of Insurance on its recent exposure of a draft regulation on Governance and Risk Management Framework Requirements for Life Insurance Carriers' Use of External Consumer Data and Information Sources, Algorithms, and Predictive Models—the first exposed implementation regulation for Colorado Revised Statute (C.R.S.) § 10-3-1104.9, which was signed into law on July 6, 2021.
ASOP No. 29 Comment Deadline May 1
A reminder that May 1 is the deadline for comments to the Actuarial Standards Board on a second exposure draft of a proposed revision of Actuarial Standard of Practice (ASOP) No. 29, Expense Provisions for Prospective Property/Casualty Risk Transfer and Risk Retention. Information on how to submit comments can be found in the exposure draft.
Webinar Recaps Key Issues From Opinion-Writing Seminar
Academy P/C volunteers presented at the Jan. 12 webinar, "P/C Loss Reserve Opinions: Tools for the Appointed Actuary," during which they recapped key topics from December's Seminar on Effective P/C Loss Reserve Opinions. Dawn Fowle, chairperson of the Opinion Seminar Subcommittee, moderated a panel of subcommittee members including Betsy Branagan, Aaron Hillebrandt, James Leonard, and Kathy Odomirok, who discussed select opinion workshop issues, actuarial report documentation, and what to do "when things go awry." Slides and audio are available free as a member benefit.
The Cyber Risk Toolkit—developed in 2021 by the Committee on Cyber Risk and updated several times since then—has a new introduction, a new section on ransomware, and has been split into its component parts for ease of use and social sharing.
The Casualty Practice Council (CPC) met with officials from the U.S. Government Accountability Office on pandemic insurance issues.
The CPC Committee on Equity and Fairness sent a comment letter to the District of Columbia Department of Insurance, Securities and Banking (DISB) on the DISB's request for comment on its draft data call to support its study of unintentional bias in automobile insurance.
Copyright © 2023 American Academy of Actuaries. All Rights Reserved.
1850 M Street NW, Suite 300, Washington, DC 20036
www.actuary.org

Phone: 202-223-8196