Academy Membership Renewal
Nov. 1, 2017
Dear Academy Member: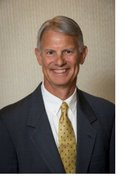 We appreciate your continuing membership in the American Academy of Actuaries. With the year drawing to a close, it is now time to renew that membership for 2018.
The Academy Board has decided on a small increase in dues for 2018, bringing the full regular dues rate to $635. This will ensure that
our financial position remains strong
as the Academy continues to provide the voice of objective, nonpartisan actuarial analysis to policymakers in the United States.
Since its founding in 1965, the Academy's mission has remained constant—to serve the public and the United States actuarial profession. The Academy, by nature of its faithfulness to its founding principles, has assured the enduring relevance and credibility of the U.S. actuarial profession to all those who depend on our services.
Please take a moment to review some of the Academy's mission-critical work in 2017. "
The Meaning of Your Membership
" features key issues the Academy has addressed in public policy and professionalism this past year.
You can be sure that the Academy has been and will remain a bulwark for impartial, trusted information. As it has for decades, the Academy continues to offer assistance to lawmakers by providing an objective, nonpartisan analysis of actuarial components of financial and retirement security policy and insurance issues. The Academy's commitment to professionalism infuses every public policy effort we undertake, and our efforts to support the integrity of the U.S. actuarial profession—through establishing, maintaining, and enforcing the standards of qualification, practice, and conduct to which we hold ourselves—assures the public and the profession that our value will continue to grow.
On behalf of the Board and staff, I want to sincerely thank you for your continued membership and dedication to the U.S. actuarial profession and public. The Academy looks forward to serving you in 2018.
Sincerely,
Bob Beuerlein
President, American Academy of Actuaries
Pay and update your member information
(or if you prefer to mail, simply print a copy of your dues notices and send it to the Academy with either a check or credit card information):
To pay your dues and review and modify your membership information, go to the members-only page of the Academy website at
www.actuary.org/members
.
Log in with your user ID and password, and follow the instructions to pay your dues.
While you are logged in to the Academy website, you can update your contact information, change your password, or access any of the Academy's members-only content.
---
QUESTIONS
If you have questions about your account or the website, or to how to make multiple payments in a single transaction, contact the Academy's Membership Department at 202-223-8196 or
membership@actuary.org
.