July 24, 2015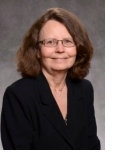 Dear Academy Member:
As we move toward the celebration of our 50th anniversary this November, I'd like to ask you to mark the occasion by continuing or volunteering for more engagement with us as an Academy volunteer. Each year, we ask all of our members to consider the opportunities for volunteers. It's an incredibly rewarding experience, providing benefits for you, the profession, and society at large.
This year, more than 1,300 Academy members served as volunteers on one of more of our committees. That's a very impressive number, given our current membership, which is just shy of 19,000.
Volunteers experience higher levels of well-being, improve their personal and professional connections with colleagues around the country, and deepen their understanding of the many issues that affect actuarial work and practice. Some of your volunteer work may be eligible for continuing education (CE) credits. There have also been studies that volunteering has health benefits!
But enough about you. How does volunteering for the Academy benefit the world around us?
Your time and expertise can benefit the actuarial profession. The Academy is highly respected for professionalism and objectivity. Your commitment to participate in our efforts provides the resources to maintain the high standards and independence necessary to uphold these lofty ideals.
Our committees consider and comment on vital public policy issues. Policymakers and regulators look to the Academy for objective actuarial analysis and input. The sustainability of many American financial security programs depends on the work of individual actuaries. Collectively, through the Academy, you can bring actuarial expertise to bear on significant public policy decisions and programs that have the potential to benefit millions of individuals and society at large.
I therefore encourage you to take this year's Academy Volunteer Survey. It only takes a few minutes, and the Academy committees that are currently seeking volunteers are so noted, however vacancies do occur throughout the year, so other committees not currently seeking volunteers are also listed and may have openings before the next survey is fielded in another year. You may also indicate your interests, and provide brief information about how your background or skills are a good fit for a particular committee. This would be of great help to the chairpersons of the committees you may be interested in and increase the likelihood of matching your expertise and interest with committee needs. The survey will be open until Wednesday, August 5, 2015.
I encourage you to complete the survey even if you have done so in prior years and were not placed on any committee; volunteer needs change over time. Every member that expresses an interest in volunteering will be contacted after the survey closes. 
You should know that all volunteers must acknowledge the Academy's Conflict of Interest (COI) policy and acknowledge compliance with the U.S. Qualification Standards' continuing education (CE) requirements. If you are currently not an Academy volunteer, during the survey you will be asked to acknowledge these policies. Click here for more information about these policies.
Volunteers are essential to the Academy's work. If you do not have the time or we cannot place you on a committee at this time, I urge you to participate in our work in other ways, by attending webinars and our Annual Meeting and Public Policy Forum in November, with special activities to celebrate our 50th anniversary.
If you have any questions about volunteering or about the survey, please contact Kasha Shelton by email at volunteer@actuary.org or phone at 202-223-8196.
Yours,
Mary D. Miller
President