April 23, 2015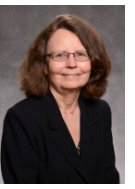 Dear Academy Member:
Over the years, the Academy has recognized your outstanding colleagues and mentors within the actuarial profession with its highest awards, the Robert J. Myers Public Service Award and the Jarvis Farley Service Award. With nominations for this year's awards now open, I urge you to nominate Academy members whose service reflects the spirit of these awards and who meet our eligibility criteria.
The prestigious Robert J. Myers Public Service Award honors a member actuary who has made an exceptional contribution to the common good, specifically through a single noteworthy public service achievement or a career devoted to public service. Robert J. Myers was the chief actuary for the Social Security Administration from 1947 to 1970. He was instrumental in the design and funding of the Social Security system. In recognition of his many years of extraordinary public service, the Academy created the Robert J. Myers Public Service Award in 1994.
What type of service captures the spirit of the Myers Award? I'd offer as examples the most recent honorees, Ronald Gresch (2014), senior health actuary at the Office of Personnel Management, and Stephen Goss (2013), chief actuary at the Social Security Administration. Gresch was recognized for his 30 years of public service and excellent management, negotiation, and analytical skills, while Goss was honored for his tireless efforts to provide impartial, nonpartisan advice to the Social Security Administration's commissioners, boards of trustees, other executive branch officials, and Congress. Please review the award eligibility requirements and nominate a colleague online or by mail.
The esteemed Jarvis Farley Service Award annually honors a member actuary whose volunteer efforts on behalf of the Academy have made significant contributions to the advancement of the profession through a lifetime of service. Jarvis Farley was a charter member of the Academy and an invaluable resource for the profession. He served on Academy committees from 1972 until his death in 1991. His untiring volunteer work for the Academy epitomized the caliber of service honored by the award.
The service of our most recent Farley Award honorees embodies that spirit. Stephen Kellison (2014) was recognized for his contributions to the actuarial profession through his numerous volunteer efforts that include service on Academy boards and committees for nearly 25 years; his dedication as Actuarial Standards Board chairperson from 2008 to 2010 especially stands out. Ethan Kra (2013) joined the Academy in 1979, serving in numerous Academy volunteer positions over 20+ years and making a significant positive impact on pension regulation through his profound knowledge of pension policy. Please review the award eligibility requirements and nominate a colleague online or by mail.
If you know an actuary who deserves the Academy's highest recognition as we present these awards at our 50th anniversary year Annual Meeting and Public Policy Forum in Washington, Nov. 12-13, please take a few minutes to nominate him or her now.
Many thanks,
Mary D. Miller
President