July 28, 2014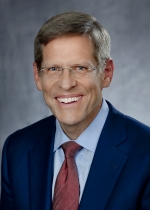 Dear Academy Member:
The lifeblood of the American Academy of Actuaries is its volunteers. Academy volunteers devote invaluable time and expertise to fulfill the Academy's mission and promote the U.S. actuarial profession.
Objective. Independent. Effective—these are the Academy's essential values, reflected in its volunteers and in how the Academy presents the U.S. actuarial profession to policymakers and the public.
By volunteering at the Academy, you can make a difference in public policy and actuarial professionalism. At the same time, you can expand your own personal actuarial expertise.  Academy volunteers gain exceptional understanding of issues that affect actuarial work and practices. Additionally, volunteers may earn continuing education (CE) credits.
I encourage you to seek a volunteer opportunity or opportunities by filling out this year's Academy Volunteer Survey. The survey takes just a few minutes and lists and describes Academy committees, particularly noting those that are actively seeking volunteers. You can indicate your interests and provide brief information about how your background or skills would be a good fit for a particular committee. The survey will be open until Friday, August 8th.
Please note that all volunteers must acknowledge the Academy's Conflict of Interest policy and acknowledge compliance with the U.S. Qualification Standards' CE requirements in the survey. For more information about these policies, please click here.
If you have any questions about volunteering or about the survey, please contact Kasha Shelton either by email or by phone at 202-223-8196.
Thank you in advance for volunteering,
Tom Terry
President
American Academy of Actuaries