February 6, 2014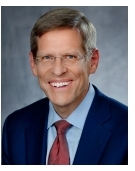 Dear Members of the American Academy of Actuaries:
At our meeting in January, our Board of Directors approved a resolution that removed the presidential officers of the Society of Actuaries (SOA) from our Board. More information about these changes can be found in the resolution, which can be read in full here. In short, the Board's best judgment was that the presence of SOA representatives on the Academy Board was no longer appropriate due to the SOA's repeated assertions of interests adverse to those of the Academy and its mission.
To set context, I want to comment on our mission and its importance.
The Academy is the national association for U.S. practicing actuaries. Our reputation is based on a nearly 50-year tradition of bolstering our professional standing in the United States and providing relevant, objective input to key policy makers and policy influencers in Washington D.C. and across the country. This exhaustive work—delivered by our 1,200 volunteers—benefits all practicing actuaries in the U.S. by cultivating a reputation of professionalism and excellence.
I am particularly proud of the Academy's decades-long strong and productive relationship with the NAIC. Our working relationship with regulators is unique, and it bolsters the public's confidence in the U.S. actuarial profession. At the same time, our work provides an invaluable public good by illuminating policy alternatives and reducing uncertainty.
The actions taken by our Board are a reflection of our deep commitment to our mission and all that we do in support of this mission to inspire public confidence in our profession. The Academy expects its Board members to share this mission enthusiastically and unambiguously.
We remain committed to productive relationships with all U.S.-based actuarial associations, including ASPPA-ACOPA, the CAS, the CCA and the SOA. We have a long history of working well with each of these associations, and we have always been committed to responsibly working through the occasional disagreement. The Academy's first and most important goal, however, is to do what we believe is in the best interest of the U.S. actuarial profession as a whole and the American public.
We are grateful for the work done by tens of thousands of Academy volunteers over the past 50 years and the continued support of our members, like you, who work every day in our shared profession.
Thank you, and please feel free to reach out with any comments or concerns you may have.
Tom Terry
President
American Academy of Actuaries