November 7, 2013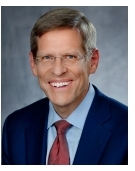 Dear Academy Member:
I am pleased that my first communication with you as the 49th president of the Academy is to share with you that there will be no dues increase in 2014. This is the third year in a row that the Academy will not raise dues. Our financial position remains strong as does our membership which is steadily growing. Your membership supports the valuable work of the Academy to assure actuarial professionalism and involvement by the profession in important public policy issues. Your MAAA demonstrates your personal commitment to responsible actuarial practice and professionalism—a critical investment in both your career and the self-regulated nature of our profession in the United States.
Below you will find instructions on how to pay your 2014 membership dues. And, I hope you take a moment to review The Record of some of the Academy's mission-critical work in 2013.  The breadth and depth of what our profession accomplishes through the Academy is exceptional. The Record highlights issues the Academy has addressed in public policy and professionalism this past year.
As an MAAA, you share with more than 17,500 U.S. actuaries the reputational excellence that derives from our unified voice to provide unbiased, objective analysis to policymakers to support the well-being of all Americans. Your continued membership provides valuable benefits including:
Again, I want to sincerely thank you for your continued membership and dedication to serving the U.S. actuarial profession and public. The Academy looks forward to serving you in 2014.
Sincerely,
Tom Terry
President
American Academy of Actuaries
---
INSTRUCTIONS FOR ONLINE PAYMENT
The Academy offers two ways to pay online (or if you prefer to mail, simply print a copy of your dues notices and send it to the Academy with either a check or credit card information):
Pay using a secure link (no log in required)
To simply pay your dues without logging in to the members-only section of the Academy website, click this link to go to a secure payment site. You can make your credit card payment on this site, but you will not be able to modify any of your member information.
Pay and update your member information (log in required)
To pay your dues and review and modify your membership information, go to the members-only page of the Academy website at http://www.actuary.org/members/.
Log in with your user ID and password, and follow the instructions to pay your dues.
While you are logged in to the Academy website, you can update your contact information, change your password, or access any of the Academy's members-only content.
---
QUESTIONS
If you have questions about your account or the website, or to how to make multiple payments in a single transaction, contact Mary McCracken, the Academy's membership database administrator, at (202) 223-8196 or membership@actuary.org.