This Week, May 4 – 8, 2020
Read the latest news from the Academy.

Recent Academy Activity, May 4–8, 2020
Health Webinar to Discuss COVID-19 With Federal, State Regulators
Join the Academy for a timely webinar on "ACA Rate Filing and Risk Adjustment in the Time of COVID-19: A Discussion with Federal and State Regulators." The regulators will discuss the potential effects of the coronavirus pandemic and the prospective impact of COVID-19 on 2021 rate filings, 2020 reporting requirements, and risk adjustment issues for individual and small group plans. There will be ample time for questions and answers. Speakers will be David Shea, past Academy health vice president and currently health actuary with the Virginia Bureau of Insurance, and representatives from the Center for Consumer Information and Insurance Oversight (CCIIO). Academy Senior Health Fellow Cori Uccello will moderate. The webinar will be held Monday, May 18, from noon to 1:30 p.m. EDT. Register today.
Professionalism Outreach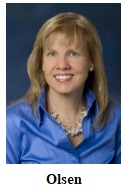 Actuarial Standards Board (ASB) member Cande Olsen delivered a remote presentation, "The ASOP Advantage: The Latest on ASB Standards-Setting," to the Actuaries' Club of Hartford and Springfield on Friday that was attended by more than 150 people. The presentation reviewed the ASB standards-setting process and provided an update on life, health, and cross-practice standards. Olsen concluded by urging attendees to engage in the ASB's transparent process for proposing and commenting on standards and changes to standards.
Academy General Counsel and Director of Professionalism Brian Jackson on Wednesday remotely presented an overview of the Actuarial Board for Counseling and Discipline (ABCD) and gave an update of the ABCD's recent activities to actuaries of the Markel Corp. Jackson's well-received presentation was attended by about 65 people.
Recently Released
The Academy updated its Essential Elements reports on "Medicare's Long-Term Sustainability Challenge" and "Securing Social Security" with information from the newly released 2020 Medicare and Social Security trustees' reports. The Essential Elements series is designed to make actuarial analyses of public policy issues clearer to general audiences.
Register for the Third of Academy's Three-Part Retirement Webinar Series
Registration is open for the last installment of the Pension Practice Council's three-part webinar series on retirement in America. "Part Three: Focus on Private-Sector Plans, State Initiatives, and Opportunities to Expand Coverage" will focus on retirement plans sponsored by private-sector employers, the new state-mandated initiatives that are being implemented to increase access and enhance employees' the ability to save for retirement, and public policy opportunities that could further increase Americans' retirement security. The webinar will be held on Wednesday, May 27, from noon to 1:30 p.m. EDT. Register today.
Alerts
Public Policy Activity
Upcoming Events
In the News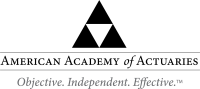 If you would like more information or to contact the Academy, please visit us at www.actuary.org/content/about-us
Follow the Academy on Facebook, LinkedIn, and Twitter. Listen to our podcast.
---
1850 M Street NW • Suite 300 • Washington, DC 20036 • 202.223.8196 • www.actuary.org
Copyright 2020 American Academy of Actuaries. All rights reserved.