This Week, July 22-26, 2019
Read the latest news from the Academy.

Recent Academy Activity, July 22–26, 2019
Professionalism Webinar Looks at Big Data, Regulatory Views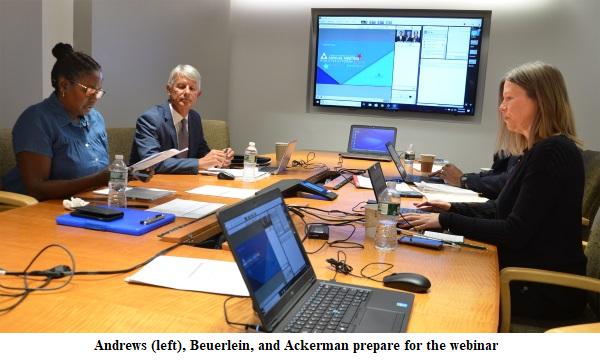 The Academy hosted its second professionalism webinar of the year, "Big Data: Professional Standards Provided by Actuaries and New Research on Regulatory Views," on Thursday. Academy Past President Bob Beuerlein and President Shawna Ackerman provided the latest information on current and emerging Big Data developments, regulatory issues, and the advantages professionalism affords actuaries, while Data Science and Analytics Committee Chairperson Dorothy Andrews shared insights based on her original research on regulators' views on regulation, standards, and ethics related to Big Data. The panelists fielded a wide variety of questions, and they all thought that the profession's standards are an advantage for actuaries who work with Big Data because they provide a framework that demands ethical behavior that is the fundamental basis for becoming a trusted advisor. Look for more coverage in the forthcoming July Actuarial Update. Webinar slides and audio are available free for Academy members via your member login.
Academy Members Notified About Next Month's Election of Regular Directors
Academy members should have received an email today, July 26, from our election vendor, Intelliscan, announcing the online election of regular directors for the Academy's Board of Directors will be held Aug. 8–23. Intelliscan will send another email to members on Aug. 8 with information about the slate of candidates, instructions on how to vote, and a link for voting online. These emails will be sent from academy2019@intelliscaninc.net—please ensure that you have received this and/or add this address to your safe-send list. The Academy encourages our members to take part in familiarizing themselves with the slate to be offered for election as the newest leaders of the Academy. For more information, visit the Academy's Board Election Center.
Academy Hosts Second Capitol Hill Briefing on Multiemployer Pension Plan Crisis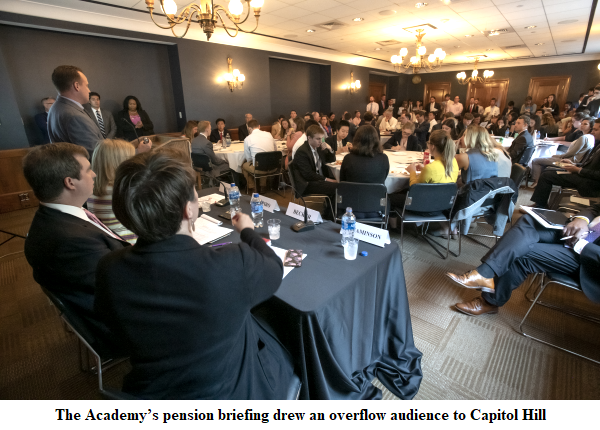 The Academy's pension briefings continued this week with the second of three Capitol Hill sessions that drew more than 100 people on Monday to an overflow U.S. Senate conference room. The briefing featured Josh Shapiro, vice president for pension issues, along with expert panelists from the Multiemployer Plans Committee, who provided essential background on the current state of the multiemployer pension crisis with a presentation on "Possible Approaches for Addressing Failing Plans." This briefing was part of the Academy's "Multiemployer Pension Crisis: A 360-Degree Look at the Issue and Potential Reforms" series, which is intended to equip attendees with a solid foundation of the past, present, and potential future of multiemployer pension plans. The third and final session is scheduled for next Friday, Aug. 2. Follow us on Facebook and on Twitter for updates from the briefings.
Today—Deadline for Academy Volunteer Survey
Today, July 26, is the last day for members to take the Academy's Annual Volunteer Survey. In the survey, you will be able to review current volunteer opportunities across all practice areas and in professionalism to see whether you want to express your interest in volunteering for the Academy.
Academy Comments to NAIC on 'Qualified Actuary' Definition
The Academy sent a letter to the NAIC's Blanks (E) Working Group on the exposed draft 2019-20BWG related to the instructions and requirements for actuaries who issue Property and Casualty statements of actuarial opinion (SAOs). The letter, from Academy President Shawna Ackerman, follows a May 30 letter on the same subject.
Register for Next Week's Pension Webinar on Return Expectations
The Pension Practice Council will host a webinar next Tuesday, "Developing Return Expectations in Today's Capital Markets—What Methods Work Now?" The webinar is intended to support actuaries directly responsible for assumption recommendations, or in assessing recommendations or resources provided by other parties. Panelists will be Evan Inglis, a member of the Public Plans Committee; and Jerry Mingione, a member of the Social Security Committee. Senior Pension Fellow Linda K. Stone will moderate, and continuing education credit will be available. The webinar will be held July 30 from noon to 1:30 p.m. EDT. Register today.
Recently Released
Alerts
Upcoming Events
In the News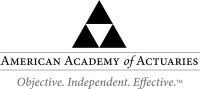 Follow the Academy on Facebook, LinkedIn, and Twitter.

---
1850 M Street NW • Suite 300 • Washington, DC 20036 • 202.223.8196 • www.actuary.org
Copyright 2019 American Academy of Actuaries. All rights reserved.