Major drivers of 2017 premium changes include: the underlying growth in health care costs, the sunset of reinsurance program funds, how assumptions regarding the composition of the 2017 risk pool differ from those assumed for 2016, and the one-year moratorium on the health insurance provider fee.
Other factors potentially contributing to premium changes include the repeal of the expansion of the small group market and the shift to narrower provider networks.
Average premium rate changes may not represent the rate change experienced by a particular consumer. A number of factors can result in a consumer's premium differing from the average rate change, including changes in: age, tobacco status, geography, benefit design, family status, and subsidy eligibility.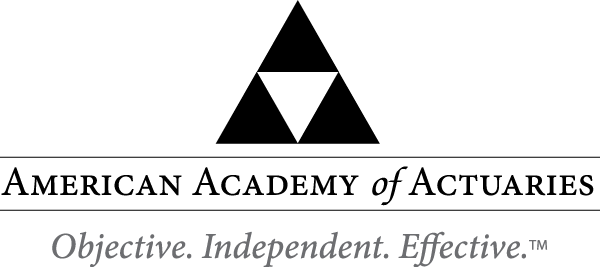 1850 M Street NW
Suite 300
Washington, DC 20036
202-223-8196 | www.actuary.org

© 2016 American Academy of Actuaries All rights reserved.
Members of the Individual and Small Group Markets Committee include: Karen Bender, MAAA, ASA, FCA, chairperson; Barbara Klever, MAAA, FSA, vice-chairperson; Eric Best, MAAA, FSA; Philip Bieluch, MAAA, FSA, FCA; Joyce Bohl, MAAA, ASA; Frederick Busch, MAAA, FSA; April Choi, MAAA, FSA; Sarkis Daghlian, MAAA, FSA; Richard Diamond, MAAA, FSA; James Drennan, MAAA, FSA, FCA; Rebecca Gorodetsky, MAAA, ASA; Audrey Halvorson, MAAA, FSA; Juan Herrera, MAAA, FSA; Raymond Len, MAAA, FCA, FSA; Rachel Killian, MAAA, FSA; Kuanhui Lee, MAAA, ASA; Timothy Luedtke, MAAA, FSA; Barbara Niehus, MAAA, FSA; Jason Nowakowski, MAAA, FSA; James O'Connor, MAAA, FSA; Bernard Rabinowitz, MAAA, FSA, FIA, FCIA, CERA; David Shea, MAAA, FSA; Steele Stewart, MAAA, FSA; Martha Stubbs, MAAA, ASA; Karin Swenson-Moore, MAAA, FSA; David Tuomala, MAAA, FSA, FCA; Rod Turner, MAAA, FSA; Cori Uccello, MAAA, FSA, FCA; Dianna Welch, MAAA, FSA, FCA; and Tom Wildsmith, MAAA, FSA.
For a print-ready PDF of this page,
click here
.
Drivers of 2017 Health Insurance Premium Changes
The 2017 health insurance premium rate filing process is underway. This issue brief outlines factors underlying premium rate setting generally and highlights the major drivers behind why 2017 premiums could differ from those in 2016. It focuses primarily on the individual market, but some factors that are unique to the small group market are highlighted as well.

Premiums Reflect Many Factors
Actuaries develop proposed premiums based on projected medical claims and administrative costs for pools of individuals or groups with insurance. Factors that affect proposed premiums include:
WHO IS COVERED—THE COMPOSITION OF THE RISK POOL.
Pooling risks allows the costs of the less healthy to be subsidized by the healthy. In general, the larger the risk pool, the more predictable and stable premiums can be. But the composition of the risk pool is also important. Although the Affordable Care Act (ACA) now prohibits insurers from charging different premiums to individuals based on their health status, premium levels reflect the health status of the risk pool as a whole. If a risk pool disproportionately attracts those with higher expected claims, premiums will be higher on average. If a risk pool disproportionately avoids those with higher expected claims or can offset the costs of those with higher claims by enrolling a large share of lower-cost individuals, premiums will be lower.
PROJECTED MEDICAL COSTS.
Most premium dollars go to medical claims, which reflect unit costs (e.g., the price for a given health care service), utilization, the mix and intensity of services, and plan design. Unit costs and utilization can vary by geographic area and from one health plan to another depending on the ability and leverage of the insurer to negotiate fees with health care providers.
OTHER PREMIUM COMPONENTS.
Premiums must cover administrative costs, including those related to insurance product development, sales and enrollment, claims processing, customer service, and regulatory compliance. They also must cover taxes, assessments, and fees, as well as profit (or, for not-for-profit insurers, a contribution to surplus).
LAWS AND REGULATIONS.
Laws and regulations, including the presence of risk-sharing programs, can affect the composition of risk pools, projected medical spending, and the amount of taxes, assessments, and fees that need to be included in premiums.