Exploring the New Era of ORSA
Exploring the New Era of ORSA

A January 6 webinar provided an actuarial overview of what is needed to complete an Own Risk and Solvency Assessment (ORSA) report and helped reviewers understand what an ORSA report would contain. The presenters described the basics of enterprise risk management (ERM) as they relate to each section of the ORSA report, including examples of key ORSA content covering life, health, and property and casualty.

WEBINAR PRESENTERS
Tricia Matson, MAAA, FSA; Chairperson, ERM/ORSA Committee
Bill Wilkins, MAAA, FCAS; Member, ERM/ORSA Committee
Mike Celichowski, MAAA, FSA; Member, ERM/ORSA Committee

ABOUT OUR GUEST PRESENTERS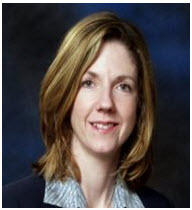 Tricia Matson, Chairperson, ERM/ORSA Committee

Patricia Matson is a Senior Consulting Actuary with Risk & Regulatory Consulting LLC (RRC). In this role, Tricia coordinates, manages and leads a team providing all aspects of individual and group life and health insurance actuarial consulting. Tricia is a Fellow, Society of Actuaries (FSA) and Member of the American Academy of Actuaries (MAAA) and holds a Bachelor of Science degree in Mathematics from the University of Connecticut, where she graduated Magna Cum Laude.

Tricia has spent over 20 years in the insurance industry in a diverse range of roles. Before joining RRC, Tricia was Vice President of Enterprise Risk Management at MassMutual Financial Group. In this role, Tricia was responsible for leading the design, build and implementation of enterprise wide economic value and economic capital framework and was involved in the development of MassMutual's Own Risk and Solvency Assessment (ORSA report). Before that she was a Principal at Deloitte Consulting LLP where she was the lead on client engagements involving large scale risk management and finance transformations, implementation and review of internal capital models and compliance with evolving regulatory requirements such as Solvency II, MCEV, USGAAP, VACARVM and IFRS. Prior to that, as a Senior Manager at Arthur Andersen LLP, she worked on projects involving financial reporting, health insurance reserving and pricing, life settlements, and served as lead for the firm's demutualization and retiree health benefit valuation practices.

Tricia participates in various industry committees including serving as Chair of the Actuarial Standards Board and Chair of the American Academy of Actuaries' Enterprise Risk Management Committee and ORSA Subgroup, and serves on several other Academy committees related to financial reporting, risk-based capital, and risk management.

Tricia is a frequent author and speaker on financial reporting and risk management topics, including co-authoring several American Academy of Actuaries' practice notes and a white paper on Enterprise Risk Management.

Bill Wilkins, Member, ERM/ORSA Committee

William Wilkins is an FCAS and multi-purpose actuary for the Safety National Casualty Corporation. He is currently responsible for the Corporate Functions of Reserving, Product Development and Enterprise Risk Management. Bill also has responsibility for the Pricing and Filings duties related to the Automobile, General Liability and Surety lines. As well as assisting with the Excess Workers' Compensation, Large Deductible and Treaty Reinsurance products. He has experience pricing insurance, reinsurance, credit risk products, risk management and broker management.

Bill is currently a member of the CAS Committee on Professionalism Education which hosts the semi-annual Course on Professionalism as well as provides continuing education opportunities for credentialed actuaries. In addition Bill was Chairman of the External Communications Committee of the CAS developing groups such as the Student Liaison Program and the Media Relations Committee. He has also served as a member of the Finance Committee. He was an officer in the Casualty Actuaries of the Southwest.

Bill has spoken at both the Casualty Loss Reserve Seminar (CLRS) and Ratemaking and Product Management Seminar; as well has having a chapter in the Encyclopedia of Actuarial Science.

Bill is a current member of the Casualty Practice Council of the American Academy of Actuaries.

Prior to joining Safety National, Bill was an Appointed Actuary for two other insurance carriers and has worked at Fireman's Fund, The Hanover, USF&G and ACE.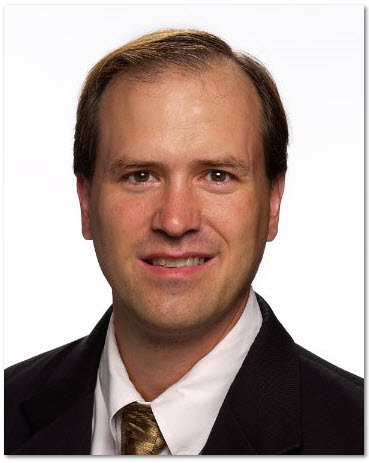 Mike Celichowski, Member, ERM/ORSA Committee
Mike joined Unum Corporation in July, 2014, as a vice president in the Corporate Actuarial team. In this capacity, he has a broad range of actuarial responsibilities, with focuses on reinsurance, capital management, risk management, external market knowledge, regulatory and professional standards, and aggregate balance sheet oversight. He is a member of the actuarial leadership group, working to develop actuarial talent and ensure delivery of high quality actuarial inputs to all corporate and business processes.

Mike began his career with CUNA Mutual Group in Madison, Wisconsin. While at CUNA Mutual, he held a number of positions with increasing levels of responsibility, including a stint leading the international division. He also served as VP- Capital Management, accountable for RBC, economic capital and ALM functions for the organization.

Mike is a Fellow of the Society of Actuaries and a member of the Academy of Actuaries.
He graduated from the University of Wisconsin- Madison in 1992 with a Bachelor of Business Administration degree in Finance, Actuarial Science, and Risk Management & Insurance.

Mike resides in Chattanooga, Tennessee with his wife and two daughters.

CONTINUING EDUCATION
The American Academy of Actuaries believes in good faith that your attendance at this live webinar, "Exploring the New Era of ORSA," may constitute an organized activity as defined under the current Qualification Standards for Actuaries Issuing Statements of Actuarial Opinion in the United States. Under these Qualification Standards, an hour of continuing education is defined as 50 minutes, and fractions of an hour may be counted.