2019 Membership Dues
The Meaning of Your Membership
Membership in the American Academy of Actuaries means that you recognize yourself as a member of a profession—a profession that holds itself to high standards of conduct, practice, and qualification and strives to serve the public as well as the U.S. actuarial profession. The Academy's work in professionalism and public policy provides valuable benefits to every member of our profession. As a professional, you know that your reputation is important—and you help maintain your individual reputation for being impartial, nonpartisan, and unbiased by being part of a membership that is known collectively for being impartial, nonpartisan, and unbiased through the policies, procedures, and culture that the Academy embodies in its work.
---

Professionalism
Your membership reflects the profession's self-regulatory structure that is housed at the Academy. Through important professionalism resources, bodies, and activities, the Academy enhances the value of your credential and professional independence of the actuarial profession.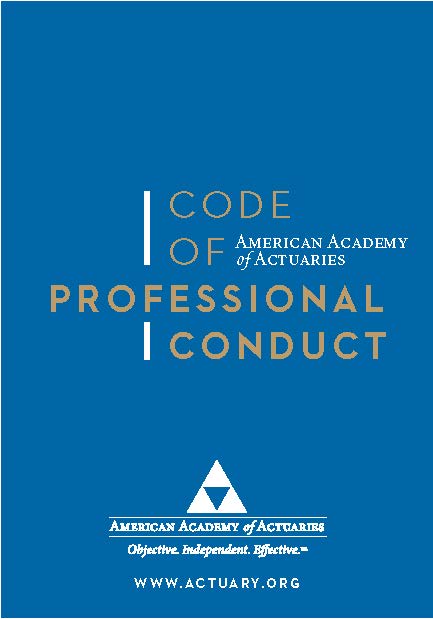 Academy membership also provides you with the ability to support and maintain the high level of professionalism we expect of each other:
As it does each year, the Academy has held quarterly professionalism webinars in 2018 to help members stay current with developments in the world of actuarial professionalism—and earn necessary professionalism continuing education (CE) at the same time. This year, the Academy presented the following three webinars (a fourth is scheduled for December):
The Committee on Qualifications (COQ) continues to answer specific questions and provide guidance on existing qualification standards and their applicability to emerging areas of practice. This year the COQ updated its
FAQs on the U.S. Qualification Standards
regarding statements of actuarial opinions (SAOs) that blend two or more areas of actuarial practice.
---

Public Policy
The Academy is dedicated to assuring that public policy is developed amid the sound application of objective actuarial principles. In 2018, Academy committees and work groups offered policymakers and regulators actuarial perspectives on:
The Academy is invited to testify before congressional committees and state and federal regulatory bodies, assuring that the actuarial perspective is a part of important policy development considerations. The Academy's credibility on public policy issues reflects positively on and to its members.

And the Academy makes sure that its members are kept informed of how state and federal legislation and regulations will affect their daily work, through practice-specific and cross-practice
alerts
, through
StateScan
, a portal that highlights state legislation and regulation across the country that may be of interest to practicing actuaries, and through practice-specific publications—
Casualty Quarterly
;
HealthCheck
;
The Retirement Report
,
our new pension publication; and the just-launched
Life Perspectives
.
---

Resources
As a member of the American Academy of Actuaries, you can be proud of the breadth of educational opportunities and public-facing initiatives undertaken in 2018.
As part of its mission to serve the public, the Academy released or revised several new tools of significant interest to the public at large in 2018, including:
The Academy sponsored the creation of a book,
The Magic School Bus Takes a Risk: A Book about Probability
, and sent more than 2,000 copies to individuals and organizations. Our custom-designed book shows grade-school children how actuaries use math skills to take them on amazing journeys, telling the story of an adventurous field trip led by Ms. Frizzle, where children join Aunt Maxine, an actuary. The Academy donated copies of the book to all grade 3-5 students in Washington, D.C., public schools, and sent copies—ordered by corporate buyers and individual members alike—to encourage aspiring mathematicians.
Through Election Day, the Academy provided members—and voters—nonpartisan, expert analysis of key financial security and risk issues through user-friendly guides on our "
2018: Making Issues Count
" website.
The Academy released a monograph,
Big Data and the Role of the Actuary
. The monograph examines how "Big Data" is providing actuaries with powerful new analytical tools and opportunities. The monograph provides an overview of current and emerging Big Data practices, potential benefits and drawbacks of predictive analytics and other Big Data methodologies, and the expanded role of the actuary in a Big Data world.

The Actuaries Climate Index™ (ACI)
is an educational tool designed to help inform actuaries, public policymakers, and the general public about climate trends and some of the potential impacts of a changing climate on the United States and Canada. The index is an objective measure of observed changes in extreme weather and sea levels. A second index, the Actuaries Climate Risk Index is due to launch in 2019, correlating other risks to climate risks.
The Academy launched a
Lifetime Income Quiz
in 2018, joining the
Social Security Game
and the
Longevity Illustrator
as tools developed by the Academy to educate the public about longevity risk.
---

Publications
The actuarial profession is constantly challenged to be current—and Academy membership provides you access to informative and insightful membership
publications
to help you stay abreast of the latest trends in all areas of actuarial practice, not just the area in which you practice.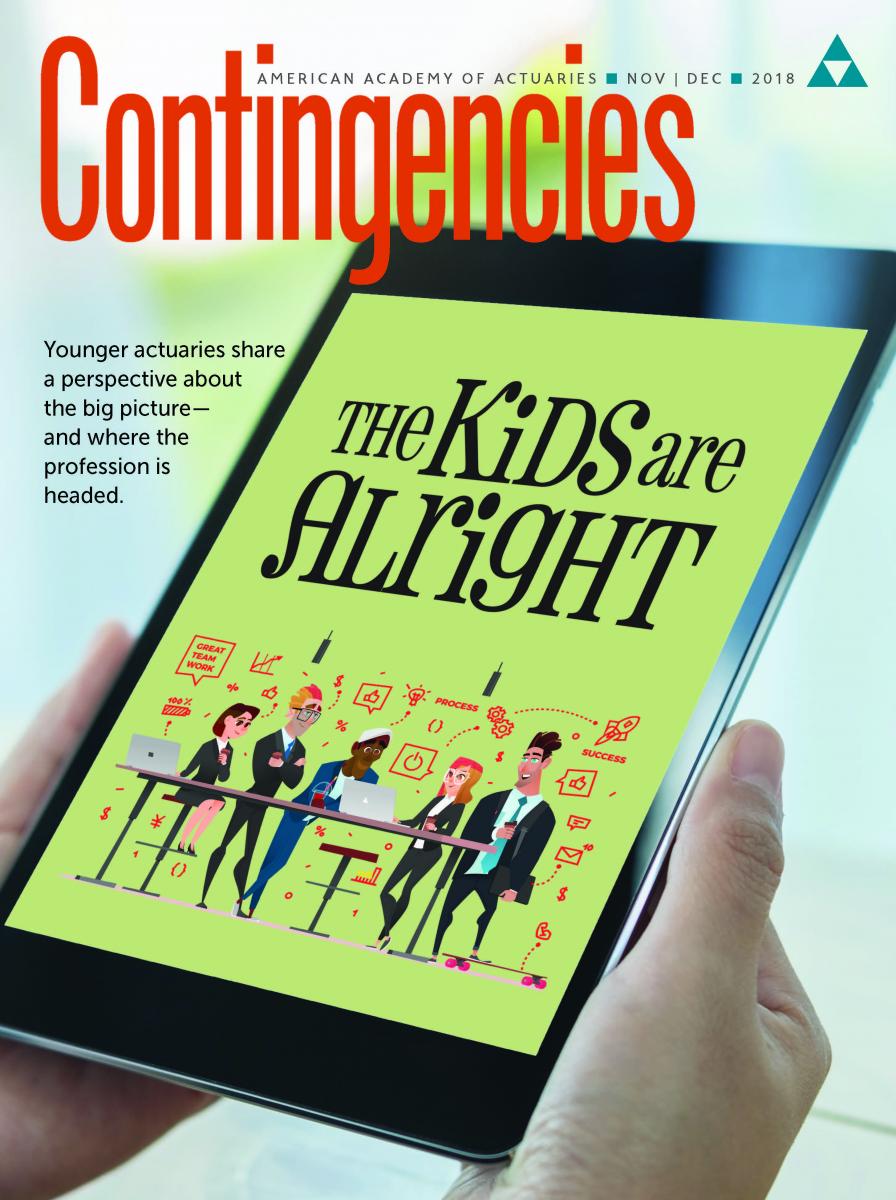 Contingencies
, the Academy's award-winning bimonthly magazine of the U.S. actuarial profession, offers diverse perspectives and innovative ideas across all practice areas.
Actuarial Update
,
the monthly newsletter that covers the latest actuarial public policy and professionalism news and issues, highlighting Academy activities in these areas.
And every Friday,
This Week
compiles a week's worth of breaking news, updates, events, and media coverage in one convenient, easy-to-read publication.
Webinars, Seminars, and Events
Members have access to numerous professionalism and public policy educational events, ranging from webinars to in-depth, hands-on seminars. Topics span all practice areas and a wide variety of subjects relating to public policy and professionalism. In addition, members have access to a
library
of archived webinars; reviewing the materials can provide no-cost continuing education (CE) credits.
---

Renew Your Membership
Don't miss out on all these valuable member resources and opportunities. Make sure you can share in the professionalism and public policy mission of the Academy by renewing your membership today.
To pay your dues without logging in, simply click the link in the email from Shawna Ackerman that brought you to this page. To review and modify your membership information before paying your dues, go to the
members-only page
of the Academy website. Log in with your user ID and password, and follow the instructions to pay your dues.