Spring 2017
VOL 1 | NO 1

Academy Monograph Addresses Key Flood Insurance Issues as Congress Weighs NFIP Options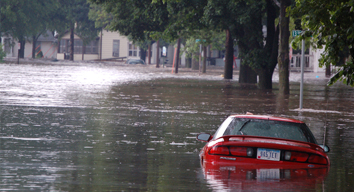 A flurry of activity is underway on Capitol Hill surrounding reauthorization of the National Flood Insurance Program (NFIP), which is to expire at the end of September.
In addition to legislative proposals, the Academy's Flood Insurance Work Group recently released a public policy monograph [1], The National Flood Insurance Program: Challenges and Solutions, which addresses many of the key issues surrounding the program as Congress considers options for reauthorization. The Academy also updated its Essential Elements [2] report on flood insurance in May.
Also, the Government Accountability Office [3] (GAO) and the Congressional Budget Office [4] (CBO) each put out NFIP analyses in April, examining the financial challenges in the program created in large part by catastrophic weather events such as Superstorm Sandy in 2012, the second-costliest storm on record with $8.25 billion in NFIP payouts, behind Hurricane Katrina in 2005, with $16.3 billion.
The NFIP has accumulated about $24 billion in debt to the U.S. Treasury, largely the result of paying claims from those catastrophic flood events. Insurance premiums paid by property owners in flood-prone areas are not expected to both cover future insurance claims and retire the NFIP's debt.
"Right now you have a system that isn't going to cover its long-term costs," said Jim MacGinnitie, the Academy's senior casualty fellow. "So they end up going to the Treasury and borrowing. But there is no realistic plan for repaying the multi-billion dollar debts from mega-storms.
"There are a lot of public policy questions in addition to actuarial questions regarding the NFIP, such as flood mapping and land-use planning," he added.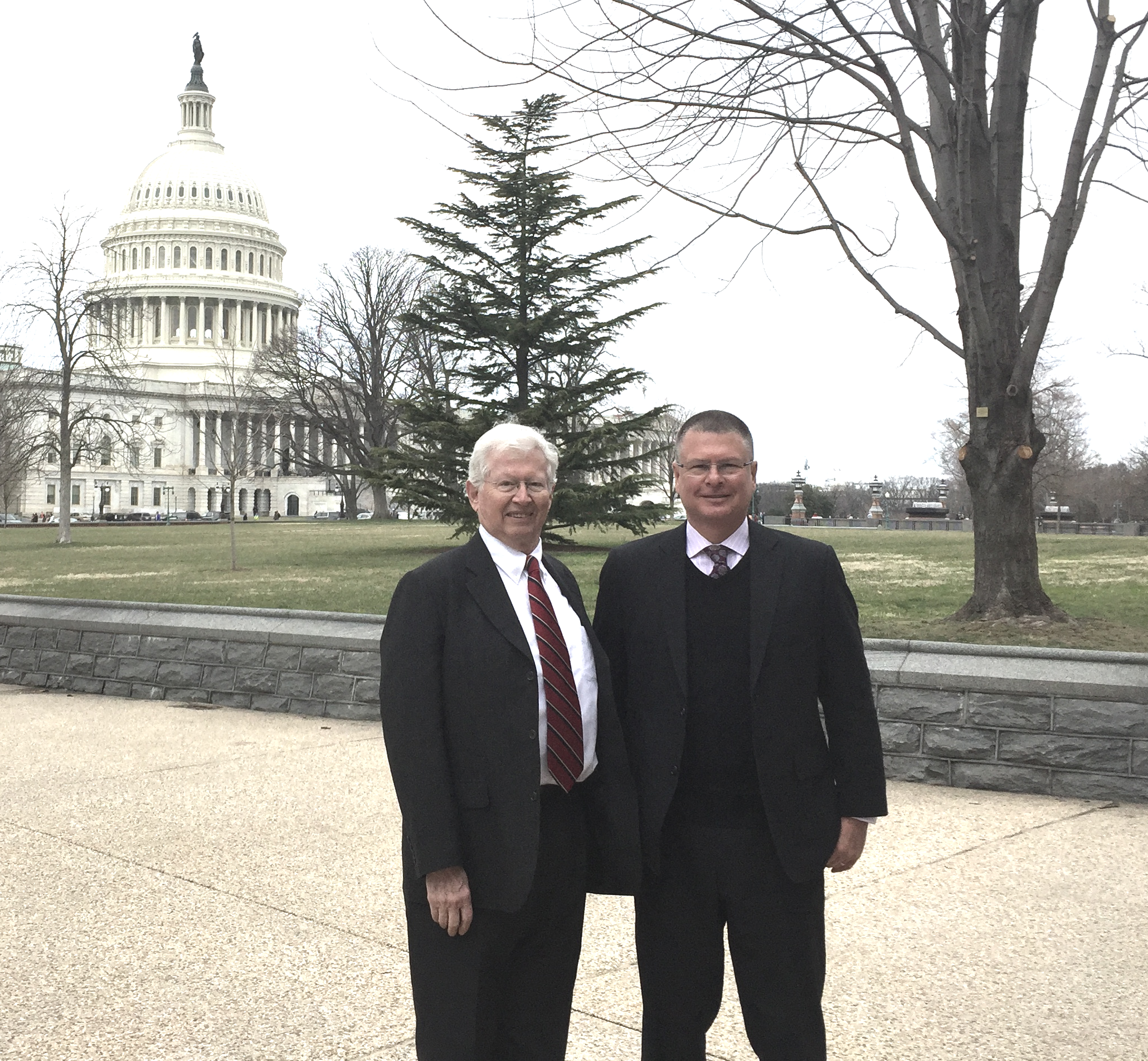 MacGinnitie and Casualty Practice Council (CPC) Vice President Rade Musulin met with U.S. Senate staff members on Capitol Hill May 10–11, discussing the Academy monograph and potential flood insurance legislation with staff of Subcommittee on Securities, Insurance, and Investment Chairman Dean Heller (R-Nev.), ranking minority member Mark Warner (D-Va.), and several other senators. They had previously met with their counterparts in the House of Representatives in March.
Monograph Identifies Key Issues
The Academy's Flood Insurance Work Group released the monograph [5] in April to offer objective information to policymakers on alternative approaches to premium setting and program financing for the NFIP, including both public and private financing mechanisms and other potential reforms. It examines improvements in flood risk assessment and modeling that are reducing the uncertainties surrounding flood coverage and could lead to greater market participation by private insurers and reinsurers.
"Better data and more advanced models are giving us a clearer view of flood risk, which opens up additional opportunities for private insurers and reinsurers to underwrite flood risk. That may have important implications for the NFIP," said Musulin, who is also chairperson of the Flood Insurance Work Group. "The reauthorization process can lead to reassessment of the role of the NFIP, which historically has operated under financial conditions and rules different from those of private issuers, and with a different purpose."
The monograph received widespread interest from major media outlets, including BestWeek [6], Bloomberg BNA [7], Insurance Journal [8], Business Insurance [9], Property Casualty 360 [10], the Tampa Bay Times [11], and E&E News [12].
Its examination of potential NFIP reform approaches and aspects of the private flood insurance market covers:
Options for paying for the program's debt and financing its future obligations, including consideration of where public contributions to NFIP finances may be appropriate and of the time horizon to be used to measure future obligations.
The need for clarity around NFIP funding sources for actuarially sound rates to be computed.
Take-up rates in "low-risk" areas and the potential benefits and challenges of improving the NFIP risk pool to include more properties that are at lesser risk.
How improved data and modeling may affect private market underwriting.
Potential implications of flood insurance privatization, including the possibility of adverse selection for the NFIP if private insurers underwrite more policies, as well as incorporation of private flood insurers within the state-level system of insurance regulation.
Evaluation of existing approaches to property insurance market challenges at the state level and whether they could be used or adapted for the NFIP.
Assessment of the value of the non-insurance activities of the NFIP, such as promulgating maps and encouraging smart land use policy, and consideration of how changes in those activities might affect other federal budget outlays such as disaster assistance.
GAO, CBO Reports
While the GAO and CBO reports do not address rising sea levels, the Academy's Flood Insurance Work Group monograph encourages Congress to take a forward look at the NFIP in that context, noting the prospect of sea level rise of 3 feet or more in the coming decades and observing that the United States is especially vulnerable to large property losses because of the amount of valuable property in at-risk coastal areas.
"In the face of rising sea levels and increased losses, it will be impossible [for the NFIP] to maintain current premiums, coverage, and eligibility without severe limits on building, strong mitigation requirements, or exposure to enormous program losses and additional U.S. debt," the monograph states.
The GAO report offers several reasons why reform is needed, including making premium assistance more transparent. Subsidized rates are available regardless of a property owner's ability to afford a full-risk premium, the report said, and because NFIP offers discounted or "subsidized" rates for some policyholders, it collects insufficient revenue to fully pay expected claims over the long term, and these costs generally remain hidden until NFIP must borrow from Treasury to fund a shortfall.
"This lack of transparency in relation to program costs hinders the ability of Congress to oversee the program and the public to scrutinize it," GAO states. "Means-testing premium assistance would help ensure that only those who could not afford full-risk rates would receive assistance and may increase the amount NFIP collects in premiums, thus reducing the program's federal fiscal exposure."
CBO's analysis, which it sent to the U.S. House of Representatives Financial Services Committee in April, showed that expected costs for claims and nonclaims costs for the 5 million active policies it analyzed in August 2016 totaled $5.7 billion, exceeding the $4.3 billion in premiums collected for those policies. It also found that the median premium for residential coverage is about $520 per year.
Legislative/Regulatory Update
Following is an update of key federal and state property/casualty legislation, including flood insurance proposals.
Federal Flood Legislation
U.S. Sens. Kirsten Gillibrand (D-N.Y.) and Bill Cassidy (R-La.) released a discussion draft [13] of the "Flood Insurance Affordability & Sustainability Act of 2017." The measure would reauthorize the National Flood Insurance Program (NFIP) for 10 years through 2027; reauthorize the National Flood Mapping Program; and allow more private insurers to enter the flood insurance marketplace, including write-your-own (WYO) companies. NFIP policyholders would also be free to purchase a private flood insurance policy and then select NFIP coverage without losing grandfathered status or continuous coverage.
On the House side, Financial Services Committee Chairman Jeb Hensarling (R-Texas) has released a discussion draft of a bill (link via Morning Consult [14]) that provides for a five-year reauthorization of the NFIP. It would mandate an annual actuarial study of the flood insurance fund to ensure its solvency and long-term viability. Additional changes to current law include lowering the limit on individual policyholders' annual premium increases from 18 percent to 15 percent, a prohibition on selling new policies in high-risk areas for four years after enactment, and the elimination of NFIP coverage for properties with "excessive lifetime claims." WYO insurance companies would be allowed to sell private flood policies outside of the NFIP and homeowners would also be able to use private flood insurance to meet government-backed mortgage requirements.
Other flood insurance bills recently introduced in the U.S. House and Senate include:
State P/C Legislation
State legislatures are also considering bills on property and casualty issues. They include:
Former Casualty VP Ackerman Nominated to Be Academy President-Elect
Former Academy Casualty Vice President Shawna Ackerman has been nominated to be the Academy's next president-elect, the Nominating Committee announced last month.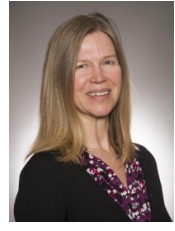 "Shawna's commitment to the mission of the Academy is evidenced by her long and impressive volunteer history," said Mary D. Miller, Nominating Committee chairperson and Academy past president. "The committee has every confidence that she will be an outstanding presidential officer."
Ackerman has been an Academy volunteer since 2000 and was vice president for casualty from 2014 to 2016. During that time the Casualty Practice Council (CPC) was active on the national stage, helping to develop the Actuaries Climate Index and engaging with the National Association of Insurance Commissioners and the National Conference of Insurance Legislators on the emerging area of price optimization.
Ackerman has also served on numerous other Academy committees and task forces and for the Actuarial Standards Board, and is currently vice chairperson of the Academy's Research Task Force. She received an Outstanding Volunteerism Award from the Academy in 2012 in recognition of her efforts in spearheading a multiyear effort that spanned all actuarial disciplines and resulted in the publication of a special report on actuarial soundness.
"I am humbled by the honor of being nominated and very excited to take on this role knowing the strength of the staff and the many volunteers who support the Academy's mission to serve the public and the profession," Ackerman said.
Register Now for Annual Meeting and Public Policy Forum
Registration is open for the Academy's 2017 Annual Meeting and Public Policy Forum [23], to be held on Nov. 14–15 at the Fairmont Hotel in Washington, D.C. If you have attended before or spoken with peers who have, you know this is an exceptional event that will deliver the latest information on today's top public policy and professionalism issues facing the actuarial profession.
At the meeting and forum, you'll hear from experts and policymakers about the developments in flood insurance and other key casualty issues. Register now [24] at the discounted extra-early rate—available through June 20—to assure you are there to get the information you need to stay on top of the issues that matter the most to you, your profession, and our nation. Continuing education credit is available.
Webinar Highlights Progress in Actuaries Climate Index

[25]The Academy hosted a May 18 webinar [25] on the Actuaries Climate Index [26] (ACI), giving an overview of the jointly sponsored project that kicked off last November, looking at the ACI's components and future plans, and providing an introduction to the forthcoming Actuaries Climate Risk Index (ACRI).

The Academy and the three other sponsoring actuarial organizations in the United States and Canada—the Canadian Institute of Actuaries (CIA), the Casualty Actuarial Society (CAS), and the Society of Actuaries (SOA)—updated the ACI [27] in March with the most recent spring and summer 2016 data, which showed it reached the third-highest seasonal level, with an index value of 1.72. The five-year moving average stands at 1.03.

"The stakeholders have dedicated a lot of effort in developing the indices over the past several years and have made multiple presentations to their members, as well as the Academy and CIA making presentations to public policy stakeholders in their respective countries ... [including] in front of regulators, legislators, and government agencies," said Jim MacGinnitie, the Academy's senior casualty fellow, during the webinar.

That outreach effort most recently included a March presentation [28] MacGinnitie gave on the ACI and ACRI to the Inter-Agency Forum on Climate Change Impacts and Adaptations meeting at NASA headquarters in Washington.

More than 1,000 registered participants attended the webinar on the ACI, which is based on an analysis of quarterly seasonal data for six different components collected from 1961 through summer 2016.

Doug Collins, chair of the ACI's Climate Change Committee and a presenter in the webinar, said the ACRI, which is expected to be launched early next year, "incorporates risk by using analysis of correlations between the climate components in the ACI and economic losses, mortality, and injuries." The ACRI's categories are wind, heat, drought, flooding, and wildfire—with the most significant damage from flood and wind damage, he noted.


Caterina Lindman, a member of the CIA's Climate Change and Sustainability Committee, said the index's newest results, scheduled to be released in June, will show a record high value for the fall of 2016, with a reading of 1.07.

Ronora Stryker, a research actuary at the SOA, gave an overview of the ACI's website, noting that in the six months it has been live, the site has had more than 16,000 visitor sessions from more than 100 countries and about 1,000 data downloads.

MacGinnitie urged attendees to take several actions, including:
Learn and follow measures of changing climate.
Distinguish between changes in climate from changes in weather.
Follow changes of climate over time and estimate how risk distributions change.
Translate global risk distribution changes into their impact on local situations.
Estimate the impacts of change on exposures at risk in various locations.
"As climate changes over time, the distribution of risk profiles changes as a result—actuaries will need to learn how to take that into account in their projections, in their pricing, and in their strategic considerations," he said.
The webinar's slides and audio can be accessed here: An Introduction to the Actuaries Climate Index and the Actuaries Climate Risk Index [25].
Nominations Open for 2017 Academy Service Awards
Nominations are open through June 30 to offer a deserving colleague or respected mentor a chance to be the recipient of one of the Academy's two most prestigious annual awards, either for public service or for a lifetime of service to the actuarial profession and the Academy.
The awards are:
The Robert J. Myers Public Service Award , which honors an actuary who made an exceptional contribution to the common good, specifically through a single noteworthy public service achievement or a career devoted to public service.
The Jarvis Farley Service Award , a lifetime achievement award presented to an actuary whose volunteer efforts on behalf of the Academy have made significant contributions to the advancement of the profession through a lifetime of service.
Nominations are also open for the Outstanding Volunteerism Award [31], which honors Academy volunteers who have made a single, noteworthy volunteerism contribution in the past year.
The awards will be presented at the Academy's Annual Meeting and Public Policy Forum [23] in Washington in November.
NAIC Meeting Features Academy P/C Presentations
The Academy gave several presentations and updates on property/casualty issues at the NAIC Spring 2017 National Meeting in Denver in April.
Highlights included:
Lisa Slotznick, chairperson of the Academy's Committee on Property and Liability Financial Reporting (COPLFR), provided the NAIC's Casualty Actuarial and Statistical Task Force (CASTF) with an update on recent committee activity.
The Academy coordinated a professionalism update to the CASTF, including discussion by ASB Chairperson MaryEllen Coggins on draft actuarial standards of practice of interest to P&C members.
Senior Casualty Fellow Jim MacGinnitie updated CASTF with a CPC report, including an overview of the Academy Automobile Insurance Subgroup's predictive modeling session at the NAIC's Insurance Summit , the latest Actuaries Climate Index data, the Flood Insurance Work Group's new monograph and an update on Academy research activities including a planned Schedule P survey.
Post-NAIC Webinar
At the Academy's April 25 post-NAIC casualty webinar [34] hosted by the CPC, presenters provided a high-level overview of key P/C issues discussed at the NAIC meeting.
Topics discussed included a review of the NAIC's Casualty Actuarial and Statistical Task Force meeting, flood insurance, proposed changes to underwriting risk factors, risk-based capital issues including operational and investment risk factors, data calls for auto insurance and terrorism risk, and a look at how the states evaluate automobile insurance filings that include generalized linear models.
Information was also shared on the upcoming predictive modeling module at the NAIC Insurance Summit to be presented by the Academy's Automobile Insurance Subcommittee, and a review of a proposal for appointed actuaries to include a statement of their credentials when filing opinions.
The webinar was moderated by CPC Vice President Rade Musulin, and the presenters were Lisa Slotznick, chairperson of COPLFR; and Kris DeFrain, director of the NAIC's research and actuarial department.
The CPC is now hosting p/c webinars following each NAIC meeting, so stay tuned for more information on webinars this summer and fall.
CPC to Present Predictive Modeling Sessions at NAIC Summit
The Casualty Practice Council's (CPC) Automobile Insurance Subcommittee will present two half-day sessions on predictive modeling at the NAIC's Insurance Summit [35], to be held May 22–26 in Kansas City, Mo. The Academy's sessions are scheduled for Thursday, May 25.
The first session will be an introduction to predictive modeling and an overview of how it is used in calculating rates in various insurance lines. The second session will be on how insurance companies prepare for review of rate filings that include predictive models and a look at how regulators review them.
There will also be a panel discussion of public policy issues associated with predictive modeling. The sessions are being organized by Roosevelt Mosley, chairperson of the Academy's Automobile Insurance Committee. This is one part of the weeklong NAIC Insurance Summit May 22-26 in Kansas City, MO intended primarily for insurance regulators, although others are welcome.
Property/Casualty Loss Reserve Law Manual Available
Each year—coinciding with the first-quarter opinion-filing season—the CPC's Committee on Property and Liability Financial Reporting (COPLFR) publishes its annual Property/Casualty Loss Reserve Law Manual [36], designed to help appointed property/casualty actuaries comply with NAIC annual statement requirements, and includes statements of actuarial opinion (SAO) requirements and state laws and regulations establishing those requirements; annual statement instructions for the SAOs for P/C, title loss, and loss expense reserves; and other pertinent annual statement instructions. The manual is available to order, either online or as a CD-ROM. The manual, along with COPLFR's annual Statements of Actuarial Opinion on Property and Casualty Loss Reserves practice note and the annual Seminar on Effective P/C Loss Reserve Opinions present valuable resources for practicing actuaries involve in the preparation and signing of annual opinions.