What You Need to Know on the New Group Long-Term Disability Valuation Table and Actuarial Guideline
Printer-friendly version
May 15, 2014

On April 1, the National Association of Insurance Commissioners (NAIC) approved a new group long-term disability valuation table and actuarial guideline. This newly revised table has replaced the 1987 Commissioner's Group Disability Table and is based off of the Group Long-Term Disability 2008 Experience Table.
During this webinar, panelists from the Academy's Group Long-Term Disability Work Group discussed the use, application, and various features of the new
table
as well as how to apply the
actuarial guideline
. Other topics included:
Background/timing of implementation
A description of the table
Adjustments such as measuring actual to expected terminations, credibility, and application of margins
Special considerations
WEBINAR RESOURCES
WEBINAR PRESENTERS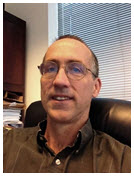 Rick Leavitt, MAAA, FSA ; Member, Group Long-Term Disability Work Group

Rick Leavitt serves as pricing and consulting actuary at Smith Group. In this capacity, Rick conducts valuation and pricing projects for Smith Group clients, with a focus on LTD, STD and voluntary disability product lines. Rick is a frequent speaker on LTD pricing and valuation issues at the Society of Actuaries and GUAA conferences, and has been an active member of numerous SOA research committees, including the LTD experience committee. He is responsible for the hands-on development of the GLTD2008 and GLTD2012 reserve tables. He also provides actuarial and underwriting training on a variety of topics including reserving, risk evaluation, and experience rating.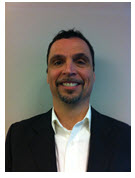 Eric Poirier, MAAA, FCIA, FSA; Member, Group Long-Term Disability Work Group

Eric Poirier leads the Business Analytics unit at Unum. In this role, he is charge of supporting studies pertaining to the development of actuarial assumptions for all of Unum's products as well as leading the broad deployment of Predictive Modeling applications across business units. Throughout his career, Poirier has been involved with different SOA committees focusing on different group disability studies.





MODERATOR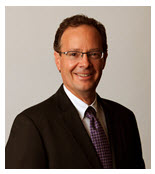 Roger Martin, MAAA, FSA ; Chairperson, Group Long-Term Disability Work Group

Roger Martin was appointed Senior Vice President and Chief Financial Officer for US Finance in January 2012. In this capacity, Roger is responsible for all financial, actuarial, and planning functions within the Unum US and Colonial Life organizations.

Roger joined Unum in 1996 as a 2nd Vice President for Long Term Care. Following the merger in 1999 with Provident, he was promoted to Vice President of Business Analysis and in 2003 promoted to Senior Vice President and Chief Actuary. Previously, Roger worked for Paul Revere from 1985-1996.

He is a Fellow to the Society of Actuaries, where he serves as Chairman of the Group Long Term Disability Committee. He is a member of the American Academy of Actuaries and has over 25 years of disability experience. He serves as the President of the board of directors for the Boys to Men organization.

CONTINUING EDUCATION CREDIT
The American Academy of Actuaries believes in good faith that your attendance at this live webinar, "What You Need to Know on the New Group Long-Term Disability Valuation Table and Actuarial Guideline," may constitute an organized activity as defined under the current Qualification Standards for Actuaries Issuing Statements of Actuarial Opinion in the United States depending on your area of practice. Under these Qualification Standards, an hour of continuing education is defined as 50 minutes, and fractions of an hour may be counted.