This Week: Sept. 4-8, 2017
Printer-friendly version
Read the latest news from the Academy.
Recent Academy Activity, Sept. 4–8, 2017
Post-NAIC Webinar Examines Casualty Issues
The Casualty Practice Council presented a webinar on Wednesday, "P/C Post-NAIC Update—Summer 2017," that reviewed recent NAIC developments of interest to casualty actuaries. Topics included the data call to statistical agents to examine automobile insurance rates and availability, and the proposed creation of a predictive analytics team to help states evaluate complex rate filings. Also discussed were a review of changes in underwriting risk factors, risk-based capital (RBC) requirements, and proposed changes in corporate bond factors for investment RBC. With the National Flood Insurance Program set to expire on Sept. 30, attendees also heard a report on various plans to reauthorize and reform the program.
Presenters were Committee on Property and Liability Financial Reporting Chairperson Lisa Slotznick, P/C RBC Committee Chairperson Lauren Cavanaugh, and Iowa regulator Ramona Lee. Rade Musulin, vice president, casualty, moderated. Slides and audio from the webinar are available on the webinar page.
Academy Informs Expert Panel on ACA Marketplace Sustainability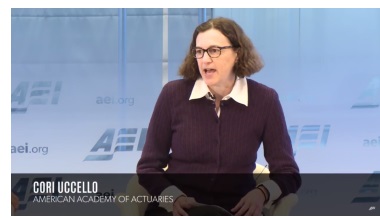 Uncertainty about the federal government's commitment to stabilizing the individual health insurance marketplace and reimbursing insurers for cost-sharing reductions required by the Affordable Care Act (ACA) has created concerns for the 2018 marketplace and beyond. In a Friday forum jointly sponsored by the American Enterprise Institute and the Center for American Progress, Colorado Gov. John Hickenlooper and Ohio Gov. John Kasich discussed their bipartisan proposal to stabilize the individual insurance market and reform the health system. As part of an expert panel convened to weigh in on possible reform options, Academy Senior Health Fellow Cori Uccello offered an actuarial perspective on the challenges of stabilizing the marketplace and ensuring access to affordable health coverage. Watch the video here; Uccello's prepared remarks begin at 9:50.
LHQ Early Registration Fees End Next Week
Early registration ends next Friday, Sept. 15, for the 2017 Life and Health Qualifications Seminar. This highly regarded seminar will equip you with the knowledge you need to gain necessary qualifications to issue actuarial opinions for either the NAIC Life and A&H Annual Statement or the NAIC Health Annual Statement. You'll also have the opportunity to earn up to 27 hours of continuing education credit, including up to 2.7 professionalism hours.
The Academy hosts this seminar each year to instruct and provide an optional test for actuaries on the basic education subjects required by the Qualification Standards for Actuaries Issuing Statements of Actuarial Opinion in the United States (USQS). For more experienced actuaries, it can serve as a basic education refresher or as a source of required relevant continuing education.
Limited space remains in the Academy's room block at the Key Bridge Marriott. To make your reservation, either click here or call 800-676-2959. Be sure to mention the Academy's Life and Health Qualifications Seminar. When making your arrangements, note that early check-in begins Sunday evening, Nov. 12, from 6 to 8 p.m. EST, and that the opening session will start promptly at 8 a.m. on Monday, Nov. 13.
Academy Taps New Senior Property and Casualty Fellow
The Academy is delighted to announce that Kevin M. Ryan, an actuary with decades of regulatory, executive, and consulting experience, was named as the Academy's senior property and casualty fellow effective Sept. 1, 2017.
"The actuarial profession has a unique capacity to educate the public and assist in establishing sound public policy," Ryan said. "I welcome the opportunity to be a voice for the profession in this important work."
As senior property and casualty fellow, Ryan will communicate the Academy's work on casualty actuarial issues pertaining to cybersecurity, extreme weather and catastrophic event risks, workers' compensation, medical professional liability, reinsurance, automobile insurance, and many more casualty issues to the public and to public policymakers.
Read the news release for more information about Ryan's extensive experience.
Public Employment Opportunity
The Life and Health Actuarial Unit of the Florida Office of Insurance Regulation is seeking to fill two full-time actuarial positions to perform and/or lead actuarial reviews of models, assumptions, and documentation for the product review and financial oversight teams. These credentialed actuaries will perform and/or lead actuarial reviews of models, assumptions, and documentation for the product review and financial oversight teams. They will confirm compliance with state and federal regulations as well as all actuarial standards of practice, and perform and clearly communicate accurate and insightful analysis of modeling, risk management, experience studies, pricing, and valuation on an enterprise-wide basis.
For information about employment requirements or to apply, click here, or here, or contact Olivia Hartsell at Olivia.Hartsell@floir.com.
The Academy supports government employers who are seeking to hire qualified actuaries. See our Public Employment Opportunity Posting Policy for more information.
Public Policy Activities
Alerts
Upcoming Events
In the News
Note: Some links in this email go to external websites and may require registration. The Academy is not responsible for the content of these websites. Links may expire.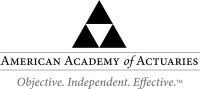 Follow the Academy on Facebook, LinkedIn, and Twitter.

---
1850 M Street NW • Suite 300 • Washington, DC 20036 • 202.223.8196 • www.actuary.org
Copyright 2017 American Academy of Actuaries. All rights reserved.