This Week: Sept. 12-16, 2016
Printer-friendly version
Read the latest news from the Academy.
Recent Academy Activity, Sept. 12–16, 2016
Agenda Released for Annual Meeting and Public Policy Forum
The Academy released a detailed agenda this week for its Annual Meeting and Public Policy Forum, to be held Nov. 3-4 in Washington, D.C. Breakout sessions will cover top issues in casualty, health, life, and pension, including Affordable Care Act implementation, how Big Data will affect auto insurance, emerging pension design plans, analysis of the information used in life underwriting in light of genetic testing, and other significant issues. A professionalism plenary session will explore the implications of Big Data for actuaries in all practice areas. The Nov. 3 dinner will include enjoyable political musical satire just days before the fall elections from the renowned Capitol Steps. Register today.
Last Call for Academy Board Election—Online Voting Ends Tonight
Online voting for the Academy's four open regular director positions continues through 11:59 p.m. EDT tonight, Friday, Sept. 16. The Academy's Nominating Committee has presented four candidates for the Academy's Board of Directors. For more information about the candidates, election guidelines, and more, please visit the Election Center.
Academy Seeks Actuarial Club Information for Online Hub
At our members' suggestion, the Academy is beginning to compile information on U.S. actuarial clubs. We invite club leaders to submit information including your club's name and location, regular meeting schedule, contact information and website, and practice area(s), as applicable. A club's president or equivalent leader also may contact the Academy at Clubs@actuary.org. A page on our website will list the clubs and their contact information.
Public Employment Opportunity
The Missouri Department of Insurance, Financial Institutions and Professional Registration (DIFP), Division of Insurance Company Regulation, has a full-time position for a life actuary. The division is seeking applicants interested in serving the citizens of Missouri and protecting policyholders through the performance of the actuarially related tasks associated with the analysis and examination of Missouri domestic insurance companies. This position also provides actuarial assistance to the Market Regulation Division as it relates to life and health policy form filing and rate reviews and actuarial aspects of market conduct examinations. A complete description of the opportunity and how to apply can be found on the DIFP website.
The Academy provides public service announcements to government employers seeking to hire qualified actuaries. See our Public Employment Opportunity Posting Policy for more information.
Post-NAIC Webinars Cover Life, P/C Issues
The Academy hosted webinars this week on life and property/casualty (P/C) issues from the NAIC Summer 2016 National Meeting held late last month in San Diego.
The Casualty Practice Council's webinar on Tuesday reviewed NAIC activities—and related Academy activity—of interest to P/C actuaries, with presenters giving updates on developments in financial reporting, automobile insurance, flood insurance, cyber risk, workers' compensation, and professionalism. Slides and audio remain available on the Academy's webinar page for members without charge.

Life Practice Council members provided an overview and summary Thursday of the top life issues from the NAIC meeting, including an account of the Life Actuarial (A) Task Force meeting, activity in other groups regarding principle-based reserving and related considerations for reinsurance, and updates on variable annuity and other major topics. Slides and audio remain available for members without charge.
EAR Released
The latest edition of the Enrolled Actuaries Report includes Academy Senior Pension Fellow Ted Goldman's cover story on how defined benefit plans can adapt the best attributes of defined contribution plans; the announcement of Pension Benefit Guaranty Corp. Director Tom Reeder as a keynote speaker at the Academy's Annual Meeting and Public Policy Forum; and the Actuarial Standards Board's Pension Task Force release of its report on public pension plans.
Public Policy Activities
The Financial Regulatory Task Force submitted comments to the Federal Reserve Board on its proposed rule on Capital Requirements for Supervised Institutions Significantly Engaged in Insurance.
Upcoming Events
Registration Closing Soon for the Next Global Health Webinar: The next webinar in the global health care webinar series, presented jointly by the Academy's Health Practice International Committee and the International Actuarial Association Health Section (IAAHS), will examine the health care systems of France and the United Kingdom. "Exploring Global Health Care Cost Drivers: France and the U.K." will take place Wednesday, Oct. 5, from 10:30 a.m. to noon EDT. Registration, open through Sept. 30, is free for Academy and IAAHS members. Register today.

October Professionalism Webinar to Look at Cross-Practice Issues: The Academy will host a professionalism webinar next month that will present an overview of the value and challenges of cross-practice standards. The panel will discuss Actuarial Standards of Practice Nos. 1, 23, 25, and 41, as well as the proposed standards on modeling and assumptions in development and their relationship to practice-specific standards. "An Overview of Cross-Practice Standards" will be held Wednesday, Oct. 19, from noon to 1:30 p.m. EDT. Register today.

P/C Loss Seminar Coming in December: Registration is open for the 2016 Seminar on Effective P/C Loss Reserve Opinions, to be held in Chicago Dec. 6-7. The two-day seminar will enhance your expertise on the latest regulations and standards with reviews of actuarial qualification standards and interactive case studies. Register today.
See our website for a listing of all Academy events.
Alerts
The U.S. House of Representatives passed H.R. 3590—the Halt Tax Increases on the Middle Class and Seniors Act—which would repeal a revenue provision of the Affordable Care Act (ACA) that aims to alleviate out-of-pocket medical expenses.

The House Financial Services Committee passed the Financial CHOICE Act (Creating Hope and Opportunity for Investors, Consumers and Entrepreneurs; H.R. 5983), which would repeal several provisions of the Dodd-Frank financial reform law.

Subscribe to Member Alerts: Subscribers to the Academy's alerts are notified by email when a new alert is posted in their area(s) of interest. The alerts are available in five areas of focus: casualty, health, life, pension, and cross-practice issues. Academy members may subscribe to any or all of them free of charge as a member service after signing in to the member section of the website.
In the News
A Herald Journal (North Logan, Utah) story on projected health premium increases cites information from the Academy's issue brief on 2017 premium drivers.
Note: Some links in this email go to external websites and may require registration. The Academy is not responsible for the content of these websites. Links may expire.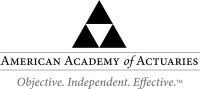 PLEASE DO NOT REPLY TO THIS EMAIL. THIS EMAIL ADDRESS IS NOT MONITORED.
If you would like more information or to contact the Academy, please visit us at www.actuary.org/content/about-us

Follow the Academy on Facebook, LinkedIn, and Twitter.
Rather not receive Academy emails? Unsubscribe by emailing membership@actuary.org.
---
1850 M Street NW • Suite 300 • Washington, DC 20036 • 202.223.8196 • www.actuary.org
Copyright 2016 American Academy of Actuaries. All rights reserved.