This Week: May 8 - 12, 2017
Printer-friendly version
Read the latest news from the Academy.
Recent Academy Activity, May 8–12, 2017
Issue Brief Looks at Risk Adjustment Implications of Health Policy Changes
The Risk Sharing Subcommittee published an issue brief Wednesday examining the risk adjustment program implemented under the Affordable Care Act (ACA) and the implications for the program under different potential changes to current health insurance market rules.
ACA risk adjustment shifts funds from insurers with relatively healthy enrollee populations to those with less healthy enrollees. The model and formulas used to determine those payments would need to be revised under various health policy proposals, including the American Health Care Act (AHCA) passed last week by the U.S. House of Representatives. Read the Academy's news release.
CPC Reps Visit Capitol Hill to Meet With Senate Staff on Flood Insurance Legislation
Representatives from the Academy's Casualty Practice Council (CPC), including CPC Vice President Rade Musulin and Senior Casualty Fellow Jim MacGinnitie, met Wednesday and Thursday with U.S. Senate staff members on Capitol Hill. They discussed the Academy's recent flood insurance monograph and potential flood insurance legislation with staff of Subcommittee on Securities, Insurance, and Investment Chairman Dean Heller (R-Nev.), ranking minority member Mark Warner (D-Va.), and several other senators. The National Flood Insurance Program's (NFIP) legal authority is scheduled to expire Sept. 30, and Congress is considering reauthorizing the program—which was established in 1968—as it has in the past.
Committee Releases Issue Brief on Women and Social Security
The Social Security Committee released an issue brief Friday that discusses differences in the factors affecting men and women and how those differences contribute to disparate benefits under Social Security. The issue brief notes that while Social Security provides benefits on a gender-neutral basis, "gender-related differences in the American work culture mean that, in reality, Social Security provides different levels of retirement security for women and men." The issue brief concludes by exploring various reform proposals and the potential impact they may have on women.
Public Employment Opportunity
The Missouri Department of Insurance, Financial Institutions & Professional Registration is seeking to fill an advanced-level actuarial position for a credentialed life and health actuary. The qualified candidate will become familiar with innovative products and current market trends related to the those practice areas, and will be joining the department in the implementation process of key solvency modernization initiatives including principle-based reserving, enterprise risk management reports, and own risk and solvency assessments. For details and to apply, visit the department's website.
The Academy supports government employers who are seeking to hire qualified actuaries. See our Public Employment Opportunity Posting Policy for more information.
Watch the Video—Annual Meeting and Public Policy Forum Primer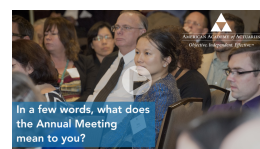 Watch our new short video to see why you should attend this year's Annual Meeting and Public Policy Forum, to be held Nov. 14–15 in Washington, D.C. The meeting will offer an in-depth look at today's top public policy and professionalism issues. Register today for the best discounts; extra-early registration rates are available through June 20.
Professionalism Outreach
Recently Released
Upcoming Events
Alerts
Public Policy Activities
In the News
Note: Some links in this email go to external websites and may require registration. The Academy is not responsible for the content of these websites. Links may expire.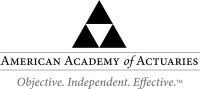 PLEASE DO NOT REPLY TO THIS EMAIL. THIS EMAIL ADDRESS IS NOT MONITORED.
If you would like more information or to contact the Academy, please visit us at www.actuary.org/content/about-us

Follow the Academy on Facebook, LinkedIn, and Twitter.
Rather not receive Academy emails? Unsubscribe by emailing membership@actuary.org.
---
1850 M Street NW • Suite 300 • Washington, DC 20036 • 202.223.8196 • www.actuary.org
Copyright 2017 American Academy of Actuaries. All rights reserved.