This Week: March 6 - 10, 2017
Printer-friendly version
Read the latest news from the Academy.
Recent Academy Activity, March 6–10, 2017
Latest ACI Data Show Third-Highest Level on Record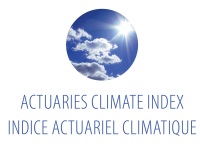 The Academy and other actuarial organizations in the United States and Canada updated the Actuaries Climate Index (ACI) for spring and summer 2016, which reached the third-highest seasonal level recorded with a value of 1.72. The five-year moving average stands at 1.03.
"We have now seen three of the last four seasons having an [ACI] value over 1.50, compared to the 30-year reference period, which had no index values above 1.00," said Doug Collins, chair of the ACI's Climate Change Committee. "The spring and summer 2016 data reflect a continued pattern of increased frequencies of high temperatures and precipitation, and of lower-temperature extremes, compared to the reference period. We collected this data from neutral, scientific sources, and our members—actuaries—have developed these evidence-based results on extreme weather events."
The ACI is based on an analysis of quarterly seasonal data for six different components collected from 1961 through summer 2016, compared with the 30-year reference period of 1961 through 1990. It was launched late last year by the Academy, the Canadian Institute of Actuaries, the Casualty Actuarial Society, and the Society of Actuaries.
Academy Insights Inform Congress, CMS on Proposed ACA Changes; HealthCheck Released
The Individual and Small Group Markets Committee sent comments to the U.S. House Committee on Education and the Workforce on H.R. 1101, the Small Business Health Fairness Act of 2017, which promotes the use of association health plans. The committee also submitted a letter to the Centers for Medicare & Medicaid Services (CMS) regarding a proposed rule on market stabilization.
The March HealthCheck, released this week, covers the committee's three recent issue briefs on Affordable Care Act (ACA)-related health issues; the Health Practice Council's February visits to Capitol Hill to meet with federal lawmakers and policymakers; ongoing congressional efforts to repeal and replace parts of the ACA; and health-related regulatory rulings from CMS, the IRS, and other federal agencies.
Upcoming Events
Public Policy Activities
Alerts
In the News
Note: Some links in this email go to external websites and may require registration. The Academy is not responsible for the content of these websites. Links may expire.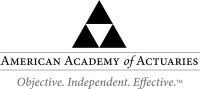 PLEASE DO NOT REPLY TO THIS EMAIL. THIS EMAIL ADDRESS IS NOT MONITORED.
If you would like more information or to contact the Academy, please visit us at www.actuary.org/content/about-us

Follow the Academy on Facebook, LinkedIn, and Twitter.
Rather not receive Academy emails? Unsubscribe by emailing membership@actuary.org.
---
1850 M Street NW • Suite 300 • Washington, DC 20036 • 202.223.8196 • www.actuary.org
Copyright 2017 American Academy of Actuaries. All rights reserved.