This Week: June 5 - 9, 2017
Printer-friendly version
Read the latest news from the Academy.
Recent Academy Activity, June 5–9, 2017
Webinar Covers Issues Surrounding Global Pandemic Risk
The Academy hosted a webinar Tuesday, "A Global Look at Pandemic Risk," in which presenters gave an overview of the escalating factors for epidemic and pandemic risks and associated costs with respect to infrastructure, technology, and lifestyle modifications. Eddy Rubin, chief science officer for Metabiota, gave an overview of the history of epidemics; Petra Wildemann, Metabiota's head of business development and risk products for Europe and the United Kingdom, presented on large-scale risks in reinsurance; and Paul Nunn, head of catastrophe risk modeling for SCOR Global P&C, covered catastrophe risk modeling. The webinar was moderated by Susan Mateja, chairperson of the Academy's Health Practice International Committee. Slides and audio are available to members free of charge.
Academy Seeks Proposals for Life and Health Valuation Law Manual
The Academy is seeking proposals to provide research and editorial services necessary to update and assist in publication of the Life and Health Valuation Law Manual, scheduled to be released in early 2018. Academy members are invited to submit proposals in accordance with our request for proposals. Responses must submitted by 5 p.m. EDT on Friday, June 30. Questions and requests for additional information may be sent to Heather Jerbi, assistant director of public policy, at 202-223-8196, or jerbi@actuary.org.
Capitol Hill Briefing on National Flood Insurance Program Set for June 26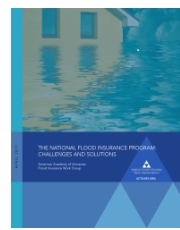 The Academy's Casualty Practice Council (CPC) will hold a Capitol Hill briefing in Washington, D.C., on Monday, June 26, to examine key issues surrounding the National Flood Insurance Program (NFIP), which will expire at the end of September unless it's reauthorized by Congress. The briefing will feature authors of the CPC's flood insurance monograph, released in April, who will deliver an objective, non-partisan overview of the NFIP program and future reforms. To register for the event, please RSVP by June 22. For more information, please contact Marc Rosenberg, senior casualty policy analyst, at 202-223-8196, or rosenberg@actuary.org.
Professionalism Outreach
Applying actuarial professionalism in daily practice was the topic of Academy President Bob Beuerlein's presentation at the Southwest Actuarial Forum's meeting Friday in Austin, Texas. Beuerlein reviewed the professionalism mission, infrastructure, and resources established through the Academy to support qualified actuaries in meeting high professional standards, providing a high-level examination of the interrelationship between the Code of Professional Conduct, the U.S. Qualification Standards, and actuarial standards of practice.
Upcoming Events
Alerts
Public Policy Activities
In the News
Note: Some links in this email go to external websites and may require registration. The Academy is not responsible for the content of these websites. Links may expire.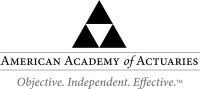 Follow the Academy on Facebook, LinkedIn, and Twitter.

---
1850 M Street NW • Suite 300 • Washington, DC 20036 • 202.223.8196 • www.actuary.org
Copyright 2017 American Academy of Actuaries. All rights reserved.