This Week: June 12 - 16, 2017
Printer-friendly version
Read the latest news from the Academy.
Recent Academy Activity, June 12–16, 2017
Woodward to Deliver Annual Meeting Keynote; Extra-Early Discount Ends Tuesday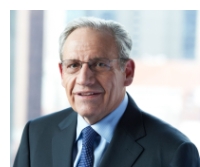 Bob Woodward, two-time Pulitzer Prize-winning Washington Post reporter, will deliver a keynote address on Nov. 14 at the Academy's 2017 Annual Meeting and Public Policy Forum in Washington.
Woodward, who broke the Watergate story with Carl Bernstein and is a best-selling author of books covering the past eight presidents, will bring his fact-based, tough-minded reporting perspective and extensive historical knowledge of the presidency to the key question of what the nontraditional Trump presidency means for the country.
This year's agenda will deliver the latest on today's top public policy and professionalism issues, including updates on health care, tax, pension, and financial services regulation and policymaking. Get the strategic information you need—make plans to join us in November.
Extra-early registration ends this Tuesday, June 20. Register today to take advantage of the lowest rates.
Academy Participates, Presents on Health Issues
Academy Senior Health Fellow Cori Uccello presented a nonpartisan, objective actuarial perspective on the individual health insurance market at a meeting of U.S. senators and a group of health care experts on Capitol Hill in Washington on Monday. Details of the Academy's analysis of these issues—including the status of the current market and actions to improve its stability and sustainability—are available in the public policy section of the Academy's website. Also on Monday, Uccello participated in a teleconference, hosted by the Commonwealth Fund, on the individual health insurance market.
Professionalism Outreach
Council on Professionalism member Mike Ward gave a presentation Friday, "Professionalism Developments in 2017," at the spring meeting of the Actuaries' Club of the Southwest in Corpus Christi, Texas.
Academy Seeks Proposals for Life and Health Valuation Law Manual
The Academy is seeking proposals to provide research and editorial services necessary to update and assist in publication of the Life and Health Valuation Law Manual, scheduled to be released in early 2018. Academy members are invited to submit proposals in accordance with our request for proposals. Responses must be submitted by 5 p.m. EDT on Friday, June 30. Questions and requests for additional information may be sent to Heather Jerbi, assistant director of public policy, at 202-223-8196, or jerbi@actuary.org.
Recently Released
The June HealthCheck covers the latest Academy activities in the health care sphere, including a roundup of recent media coverage. Also in this issue are comments by the Health Practice Council and Medicare Subcommittee to Congress, and legislative, judicial, and regulatory updates from the states and the federal government.
Upcoming Events
Public Policy Activities
In the News
Note: Some links in this email go to external websites and may require registration. The Academy is not responsible for the content of these websites. Links may expire.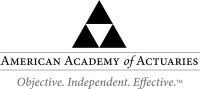 Follow the Academy on Facebook, LinkedIn, and Twitter.

---
1850 M Street NW • Suite 300 • Washington, DC 20036 • 202.223.8196 • www.actuary.org
Copyright 2017 American Academy of Actuaries. All rights reserved.