This Week, August 6-10, 2018
Printer-friendly version
Read the latest news from the Academy.
Recent Academy Activity, Aug. 6–10, 2018
Academy Announces Slate of Regular Directors; Online Election Begins Next Week
The Academy's Nominating Committee announced a slate of four candidates to serve as regular directors on the Academy Board of Directors, to be voted on by the membership in an online election beginning next Friday. The nominees are:
The election will be held from Aug. 17 to Aug. 31. Incoming directors' terms will begin on Nov. 1 at the close of the Academy's Annual Meeting of the membership in Washington.
All Academy members eligible as of the Aug. 3 voting eligibility cutoff date should have received an email on Aug. 7 from Intelliscan, our election vendor, from the email address academy2018@intelliscaninc.net informing them that ballots will be emailed to them on Aug. 17. Please add this email address to your safe senders list or check your junk-mail folder if you have not seen the email. We encourage members to take part in electing the newest leaders of the Academy who will help us fulfill our mission to serve the public and the U.S. actuarial profession. Visit the Academy Board Election Center for more information.
Academy Wraps Up Presentations at NAIC Summer Meeting
The Academy wrapped up its presentations at the NAIC Summer 2018 National Meeting in Boston last weekend, including presentations at the Academy's regulator-only professionalism breakfast on Aug. 4. The breakfast featured presentations by Past President Mary D. Miller, Actuarial Standards Board (ASB) Chairperson Beth Fitzgerald, and Actuarial Board for Counseling and Discipline (ABCD) member Godfrey Perrott, as well as Tom Campbell, who is a member of the Academy's Committee on Qualifications.
The Academy also presented on professionalism issues to NAIC's Life Actuarial Task Force, Health Actuarial Task Force, and Casualty Actuarial and Statistical Task Force (CASTF). Senior Casualty Fellow Kevin Ryan gave CASTF an overview of the Academy's Casualty Practice Council activity. Chris Trost, chairperson of the C-2 Work Group, gave an update on the group's projects to the NAIC Life Risk-Based Capital (E) Working Group.
The Joint P&C/Health Bond Factors Analysis Work Group submitted a report to NAIC's Investment Risk-Based Capital (IRBC), Health RBC (HRBC), and Property and Casualty RBC (PCRBC) working groups. The report focuses on indicated bond risk factors for the Property/Casualty RBC Formula and the Health RBC Formula. Joint work group chairpersons Lauren Cavanaugh and Tim Deno presented an update to the property & casualty and health RBC bond factors during the IRBC, HRBC, and PCRBC working group meetings.
The Academy released a post-NAIC alert highlighting Academy meeting activity, and the issues raised at the meeting will be discussed during two upcoming webinars: "Life Post-NAIC Update—Summer 2018" (Aug. 24) and "P/C Public Policy Update—Fall 2018" (Sept. 25).
Pension ASOPs Exposure Draws Wide Response
July 31 was the deadline for comments on exposure drafts of proposed revisions of three pension actuarial standards of practice (ASOPs)—No. 4, Measuring Pension Obligations and Determining Pension Plan Costs or Contributions; No. 27, Selection of Economic Assumptions for Measuring Pension Obligations; and No. 35, Selection of Demographic and Other Noneconomic Assumptions for Measuring Pension Obligations. The response to these exposure drafts was particularly robust; the ASB received nearly 100 comments in total for the three exposures. The ASB has always welcomed and relied upon comments received as a part of its rigorous standards-setting process when revising, approving, and adopting ASOPs. Comments received have been posted on the ASB website to encourage transparency for all stakeholders.
Academy Raises Concerns With NAIC Experience Period Proposal
Academy Past President Mary D. Miller on Friday submitted a comment letter from the Academy to the NAIC regarding the Casualty Actuarial and Statistical Task Force's exposure draft related to the three-year experience requirement to sign statutory statements. In those comments Miller shared the Academy's view that the exposure draft describes an approach that will neither clarify nor improve the current requirement.
Academy Outreach
Vice President of Casualty Rade Musulin presented an Academy public policy and professionalism overview and update to approximately 90 actuaries and actuarial students attending the Farm Bureau Actuarial Conference in New Orleans on Aug. 6. Musulin provided an update on the activities of the public policy practice councils, as well as of the Council on Professionalism. The presentation included highlights of three long-term public policy challenges: rising sea levels; health care in the "gig" economy; and defined benefit pension system solvency.
Today—Early-Registration Deadline for CLRS
Today, Aug. 10, is the deadline to secure the lowest rates to attend the 2018 Casualty Loss Reserve Seminar and Workshops (CLRS). The seminar, jointly sponsored by the Academy and the Casualty Actuarial Society, will be held Sept. 5–7 at Anaheim Marriott Hotel in Anaheim, Calif. Visit the event website to see the program guide, lodging details, and registration information.
Early-Registration Deadline Approaching for Annual Meeting and Public Policy Forum
Discounted registration rates are available for the Academy's 2018 Annual Meeting and Public Policy Forum through Sept. 7. Breakout sessions will cover the latest developments in today's top public policy and professionalism news, including a look at long-term care insurance experience, a dialogue with representatives of the Center for Consumer Information and Insurance Oversight, and exciting new research on health care reference pricing. Other agenda highlights include an interactive game show developed by the Academy's Committee on Professional Responsibility, a keynote address by political analyst Charlie Cook of the Cook Political Report, and an optional-participation murder mystery to test your deduction skills during our Nov. 1 dinner. Join us in November, and register today.
Public Employment Opportunity
The Social Security Administration is seeking to fill a position in its Office of the Chief Actuary. The deputy chief actuary for short-range actuarial estimates is responsible for planning, directing, and coordinating the development of the short-range cost estimates for all Social Security programs under both current provisions and proposed changes in law or regulations. For more information or to apply for this position, click here.
The Academy has long supported government employers that are seeking to hire qualified actuaries. See our Public Employment Opportunity Posting Policy for more information.
Recently Released
The August HealthCheck covers the Health Practice Council's presentations at the NAIC Summer 2018 National Meeting in Boston, including a report by the Joint P&C/Health Bond Factors Analysis Work Group, and updates by the Individual and Small Group Markets Committee and the Long-Term Care Valuation Work Group. Also provided in this month's HealthCheck are legislative and regulatory updates, including actions by the Centers for Medicare & Medicaid Services.
Room Block Extended for Seminar on Implementing IFRS 17 for Long-Duration Contracts
The room block at the Marriott Marquis for the Seminar on Implementing International Financial Reporting Standard 17 (IFRS 17) for Long-Duration Contracts has been extended to next Friday, Aug. 17. Make sure to book your room—and register for the seminar—if you haven't done so yet. By staying at the Marriott Marquis, you'll be able to take advantage of our special rate for attendees, plus you'll be on-site for all seminar activities and networking opportunities. The seminar will be held on Aug. 29–30 in Washington, D.C. Register today and join us.
Academy-Sponsored 'Magic School Bus' Book Approaching 2,000 Orders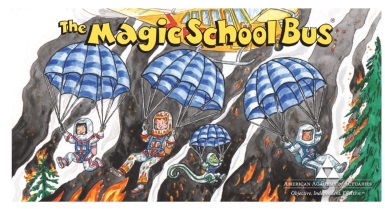 Almost 2,000 copies of the Academy-sponsored Magic School Bus Takes a Risk: A Book about Probability have gone out to individuals and organizations since its release in June. Our custom-designed book shows grade-school children how actuaries use math skills to bring them on amazing journeys, telling the story of an adventurous field trip led by Ms. Frizzle, where children join Aunt Maxine, an actuary. The Academy donated copies of the book to all Grades 3-5 students in Washington, D.C., public schools, and has taken large and small orders since then. Individual copies and group orders are available for the budding mathematicians in your life, and the Academy also welcomes corporate sponsorships.
Public Policy Activity
Upcoming Events
In the News
Note: Some links in this email go to external websites and may require registration. The Academy is not responsible for the content of these websites. Links may expire.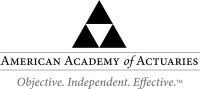 Follow the Academy on Facebook, LinkedIn, and Twitter.

---
1850 M Street NW • Suite 300 • Washington, DC 20036 • 202.223.8196 • www.actuary.org
Copyright 2018 American Academy of Actuaries. All rights reserved.