This Week, April 23-27, 2018
Printer-friendly version
Read the latest news from the Academy.
Recent Academy Activity, April 23–27, 2018
Actuaries Climate Index Summer 2017 Data Released
The seasonal Actuaries Climate Index value for summer 2017 dipped to 1.45 from 1.66 in spring 2017, but remained at a high level, with the five-year moving average unchanged. The index, sponsored by Academy, the Canadian Institute of Actuaries, the Casualty Actuarial Society, and the Society of Actuaries, is designed to provide actuaries, public policymakers, and the general public with objective data about changes in the frequency of extreme climate events over recent decades. Read the news release.
Annual Meeting—Noted Political Analyst Charlie Cook to Give Keynote Address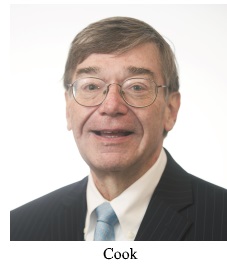 Charlie Cook, publisher of the independent and nonpartisan Cook Political Report, will deliver a keynote address during the Nov. 2 lunchtime plenary session at the Academy's Annual Meeting and Public Policy Forum, to be held in Washington Nov. 1–2. Cook has frequently served as an election night analyst for CBS, CNN, and NBC, and has written a weekly column for the National Journal Group for more than a decade and a half. Don't miss out on this timely opportunity just days before the midterm elections to hear firsthand from, and ask questions of, this esteemed expert. Register today—extra-early discounted rates are available through June 8.
P/C Webinar Looks at P/C Public Policy Issues
The Casualty Practice Council held its "P/C Public Policy Update—Spring 2018" webinar Friday, in which presenters reviewed the effect of the 2017 federal tax-reform law on P/C insurers, looked at recent legislative and regulatory activity in the states, provided an update on proposed changes in requirements for qualified and appointed actuaries, reviewed the status of the National Flood Insurance Program, and provided an update on pending changes to the P/C risk-based capital (RBC) formula, including investment bond factors.
Among the issues discussed related to state legislation and regulations, and NAIC initiatives, were the launch of a white paper on pet health insurance and the possible creation of an in-house group to assist state regulators in their reviews of filings that rely upon predictive modeling.
Presenters were Rade Musulin, the Academy's vice president, casualty; Lauren Cavanaugh, chairperson of the P/C RBC Committee; Academy Senior P/C Fellow Kevin Ryan; and Lynne Bloom, an insurance tax policy expert at PwC. Slides and audio will be available soon, free for members.
ASB Releases 2017 Annual Report; Adopts Revision of ASOP No. 42
The Actuarial Standards Board (ASB) released its 2017 Annual Report, detailing the board's accomplishments last year, which included the rigorous notice and comment process required in all its deliberations: adopting three new actuarial standards of practice (ASOPs) and one revised ASOP; approving five exposure drafts for comment; and approving three proposals to revise existing ASOPs.
The ASB also approved a final revision of ASOP No. 42, after an extensive period for notice and comment and consideration of the comments as described in Appendix 2 of the final ASOP, now titled Health and Disability Actuarial Assets and Liabilities Other Than Liabilities for Incurred Claims. The standard will be effective for any actuarial work product with a valuation date on or after Aug. 1, 2018.
Public Policy Activities
The Committee on Property and Liability Financial Reporting released a practice note on retained P/C insurance-related risk.

The RBC Tax Reform Work Group submitted a follow-up letter to the NAIC Life Risk-Based Capital Working Group on additional comments regarding the impact of changes to the corporate tax rate on RBC calculations.

The PBR Model Governance Work Group submitted an amendment proposal form to the NAIC on the universal life with secondary guarantees net premium reserve lapse rate outlined in VM-20 Section 3.C.
Upcoming Events
In the News
Note: Some links in this email go to external websites and may require registration. The Academy is not responsible for the content of these websites. Links may expire.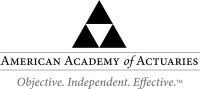 Follow the Academy on Facebook, LinkedIn, and Twitter.

---
1850 M Street NW • Suite 300 • Washington, DC 20036 • 202.223.8196 • www.actuary.org
Copyright 2018 American Academy of Actuaries. All rights reserved.