Professionalism Outreach Efforts Feature Current, Past Academy Presidents
Hundreds of science students learned about the importance of actuarial professionalism and the entities established and maintained by the Academy to support it from Academy President Steve Alpert and Immediate Past President Bob Beuerlein.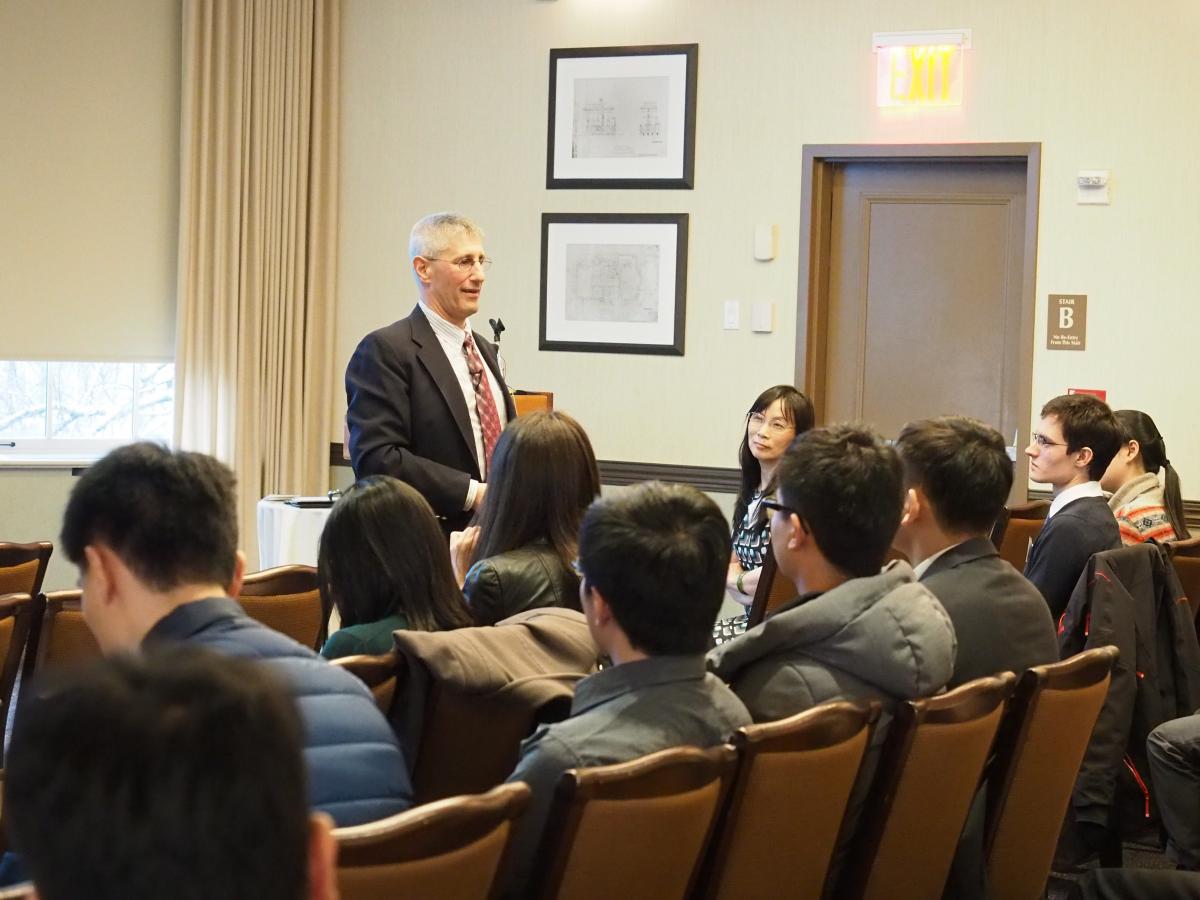 Alpert spoke to Columbia University students about "Professionalism and the Aspiring Actuary" on April 2 as part of their spring professional development series. Beuerlein delivered a presentation to Florida State University students on April 5 about "Actuarial Professionalism and the 21st Century Actuary."
Both presentations reviewed concepts of qualification, standards of practice, professional conduct, and self-regulation, and discussed their importance in the context of the broad societal impact of actuarial work.
Alpert also spoke on April 16 to actuarial science students at Maryville University in St. Louis about "Professionalism and the Aspiring Actuary." The presentation examined the importance of actuarial professionalism given the broad societal impact of much actuarial work, and described to the audience of potential future actuaries the professionalism infrastructure housed within the Academy.
COQ Member Wischmeyer Presents in Atlanta
Committee on Qualifications member Chad Wischmeyer provided members of the Atlanta Actuarial Club with "A Look at Ethics and Professionalism" at the club's April 11 meeting. The presentation, including an interactive breakout discussion of case studies, focused on responding to ethical dilemmas by drawing on the principles and standards of actuarial professionalism provided by the Code of Professional Conduct, actuarial standards of practice, and U.S. Qualification Standards. These and other professionalism resources are available on the Academy's
professionalism webpage
.
ABCD Member Driscoll Presents in NYC
Actuarial Board for Counseling and Discipline member David Driscoll presented and facilitated an interactive discussion on ethics and actuarial professionalism at TIAA's April 30 actuarial meeting in New York City. After discussing the professionalism infrastructure housed within the Academy and the most recent counseling and discipline case and inquiry statistics, Driscoll divided the group of about 80 TIAA actuaries and about 20 actuarial students into smaller groups to discuss case studies that brought out the complexity of ethical decision-making that actuaries can face in their professional work.
(Featured in the April 2018
Actuarial Update
.
)