Printer-friendly version

A Conversation with the National Council on Aging
April 8, 2015
Noon – 1:00 p.m. Eastern
WEBINAR RESOURCES
SPEAKER
Leslie Fried
, JD, Senior Director, Center for Benefits Access, National Council on Aging
MODERATOR
Cori E. Uccello
, Senior Health Fellow, American Academy of Actuaries
DETAILS
During this webinar, Leslie Fried, senior director for the National Council on Aging's (NCOA) Center for Benefits Access, offered an overview of the NCOA, discussed the importance of focusing on policy issues that have implications for an aging population, and highlighted some of the work the NCOA is doing on issues ranging from healthy aging to economic security to benefits access.
This webinar was part of the Academy Capitol Forum Lunchtime Guest Webinar Series.
Click here
to see all webinars in this series.
ABOUT OUR GUEST SPEAKER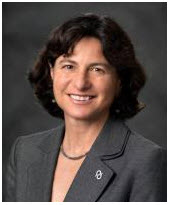 Leslie Fried,
JD, Senior Director, Center for Benefits Access, National Council on Aging
Leslie Fried advocates for improved access to Medicare, Medicaid, Supplemental Nutrition Assistance Program (SNAP), and other public benefits for disadvantaged older adults. She also monitors policies that enhance access to health aging programs for seniors.
Prior to joining NCOA, Fried was a senior attorney with the American Bar Association (ABA) Commission on Law and Aging. She joined the ABA in 1998 as attorney for the Medicare Advocacy Project, a collaborative effort with the Alzheimer's Association. She specialized in Medicare issues and responded to Alzheimer's-related Medicare inquiries from local Alzheimer's Association chapters.
From 2001-2003, Fried was a member of the National Academy of Social Insurance Study Panel on Medicare and Chronic Care in the 21st Century. In 2003, she was selected to be a member of the National Academy of Social Insurance, a nonpartisan organization made up of the nation's leading experts on social insurance.
From 2005-2009, Fried was a patient advocate member of the Centers for Medicare & Medicaid Services (CMS) Medicare Evidence Development and Coverage Advisory Committee. She also was a member of the Continuing Care Advisory Committee for the Maryland Department of Aging.
Before joining the ABA, Fried was in private practice representing clients in various elder law and domestic relations matters. She was a staff attorney, and then managing attorney, of Legal Services for Senior Citizens of Montgomery County, MD, an Older Americans Act Title IIIB legal services program.
In 1995, the governor of Maryland appointed her as a delegate to the 1995 White House Conference on Aging.
Fried received her B.A. from the University of Michigan and her J.D. from the University of Maryland. She is a member of the Maryland, District of Columbia, and Supreme Court bars.

ABOUT OUR MODERATOR
Cori E. Uccello, Senior Health Fellow, American Academy of Actuaries
Cori Uccello is an actuary and the Senior Health Fellow at the American Academy of Actuaries. She serves as the actuarial profession's chief public policy liaison on health issues. In this role, she promotes the formulation of sound health policy by providing nonpartisan technical assistance to federal and state policymakers and regulators. She focuses on issues related to health insurance financing, coverage and market reforms, risk-sharing provisions, and Medicare.
WEBINARS IN THIS SERIES

Click here to see all webinars