Printer-friendly version

Disability Insurance Trust Fund: Behind the Numbers with SSA's Chief Actuary
April 23, 2014
Noon – 1:00 PM ET
WEBINAR RESOURCES
SPEAKER
Stephen C. Goss
, MAAA, ASA, Chief Actuary, Social Security Administration
MODERATOR
Donald E. Fuerst
, Senior Pension Fellow, American Academy of Actuaries
DETAILS
During this webinar, SSA's Chief Actuary Steve Goss provided an inside perspective on the Disability Insurance Program.
Topics included:
An overview of the disability insurance program
The projected solvency and cost drivers of the program
Proposed changes by policy makers to the program
This webinar was part of the Academy Capitol Forum Lunchtime Guest Webinar Series.
Click here
to see all webinars in this series.
ABOUT OUR GUEST SPEAKER
Stephen C. Goss
, Chief Actuary, Social Security Administration (SSA)
Steve Goss has been Chief Actuary at the Social Security Administration since 2001. Mr. Goss joined the Office of the Chief Actuary in 1973 after graduating from the University of Virginia with a Master's Degree in Mathematics. He graduated from the University of Pennsylvania in 1971 with a Bachelor's degree majoring in mathematics and economics. He has worked in areas related to health insurance and long-term-care insurance as well as pension, disability, and survivor protection.
Mr. Goss is a member of the Society of Actuaries, the American Academy of Actuaries, the National Academy of Social Insurance, the Social Insurance Committee of the American Academy of Actuaries, and the Social Security Retirement and Disability Income Committee of the Society of Actuaries.
Moderator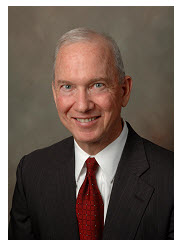 Donald E. Fuerst
, Senior Pension Fellow, American Academy of Actuaries
Donald Fuerst is the American Academy of Actuaries' Senior Pension Fellow. In this role, he is the actuarial profession's chief policy liaison on pension, Social Security, and other retirement issues. He promotes the formulation of sound retirement policy by providing nonpartisan technical assistance to legislators and regulators.
Before joining the Academy, Don was a Senior Partner and retirement consultant in Mercer's Denver office where he advised corporate clients for more than 30 years on design, funding and compliance issues related to retirement programs.
Don is a Member of the American Academy of Actuaries, a Fellow of the Society of Actuaries, and a Fellow of the Conference of Actuaries, and an Enrolled Actuary
WEBINARS IN THIS SERIES

Click here to see all webinars